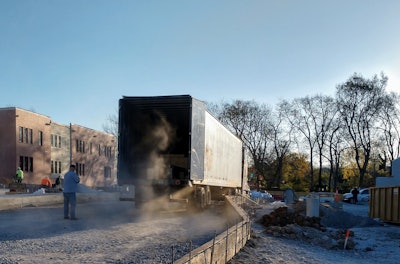 Updated as of Dec. 22, 2020, to reflect President-elect Biden's intent to nominate a former presidential rival, South Bend, Indiana, mayor Pete Buttigieg, as DOT Secretary.
As the sun peeks over the horizon onto the work-in-progress that is the expected Biden administration's beginnings next month, what trucking issues in flux are likely to catch that administration's — or the new Congress's — attention? For this November edition of Overdrive Radio, I sat down with Owner-Operator Independent Drivers Association President Todd Spencer and Executive Vice President Lewie Pugh in an attempt to forecast some answers.
Since we spoke, a question that was unknown at the time of the airing has been answered: Biden has announced his administration's intention to nominate a former competitor in the Presidential primaries, likewise former South Bend, Indiana, mayor Pete Buttigieg, to lead the DOT. Much has been made of Buttigieg's lack of transportation experience, and his out-loud support for a vehicle-miles-traveled tax over the fuels tax as a means to fund transport infrastructure development as battery-powered vehicles continue to gain in prominence in the national fleet.
Generally, too, the former mayor's broad outlines of an infrastructure plan placed a greater emphasis than is traditional on mass-transit infrastructure, though not exactly at the expense of the highways on which the truck freight network rolls. Money's got to come from somewhere, of course, and any DOT secretary's perhaps biggest job is as a communicator, a liason between an administration and the body that holds the purse strings — Congress.
The Trump administration's failure to put through a new long-term highway bill with Elaine Chao at the helm of DOT is known. Buttigieg's lack of Congressional experience perhaps doesn't bode well on that score for Biden, either, particularly if one or more of the Georgia Senate runoffs go to the Republican party.
The conversation with Spencer and Pugh nonetheless touched on OOIDA's hope to cut through political gridlock for several among its own ongoing agenda items and likewise:
… and there's more. If you missed it on the first go-around, take a listen here (or via your podcasting app of choice, search "Overdrive Online" or "Overdrive Radio"):