Owner-operator Mike Crawford in this week's Overdrive Radio expands on some of the themes showcased earlier this week in our special-edition podcast in part about the ongoing safety utility, and the decreased cultural importance, of the "original social media," the CB in trucking.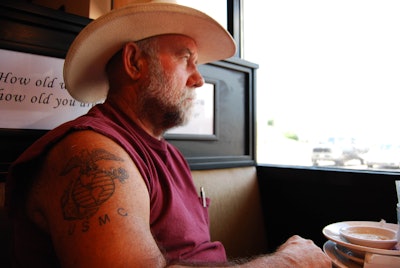 I wanted to bring Crawford back here because what you heard for him via that special edition was just a very sliver of our longer conversation – the talk was centered on the CB and his history, how he went from being the Lucky Turkey to the Maverick for a time to what he's known pretty much universally as today.
He even signs checks "Mustang," he says, three decades and more after acquiring the nickname and handle on a Colorado ranch. Mustang today is an independent with his authority now for many years but running mostly with a single broker – the logistics group under the ownership of Prime, Inc., after having leased there for many years. He was Trucker of the Year back in 2010 in the Overdrive program of that time. Take a listen:
Read more about Crawford via this link to a collection of past coverage.