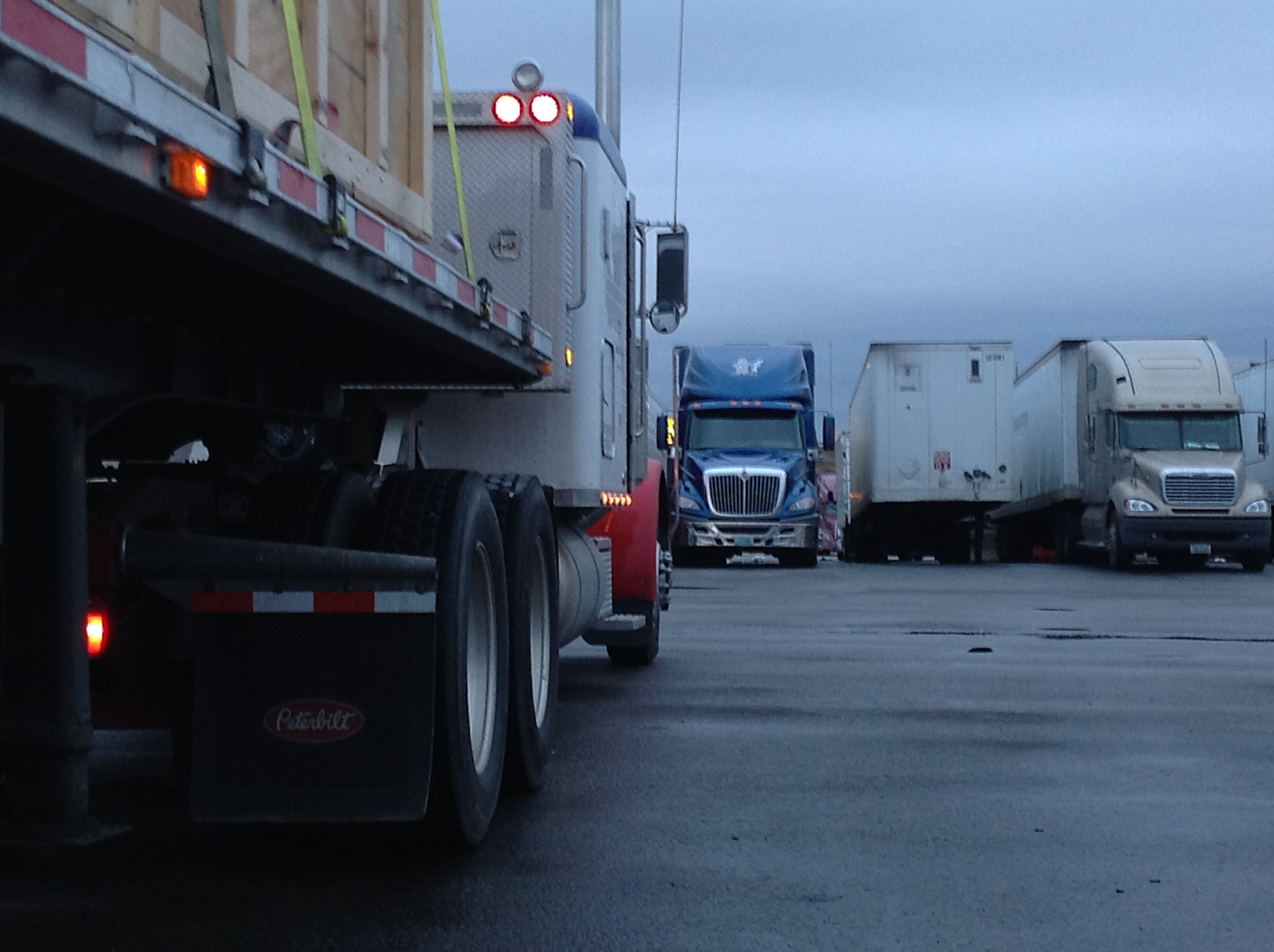 An online survey being conducted to ferret out national needs for expanded truck parking availability is now under way. Drivers have through August 10 to complete the survey, accessible via this link.
It's the product of the efforts of Hope Rivenburg, the widow of slain New York-based trucker Jason Rivenburg, whose story launched a driver-led movement toward better, safer parking availability for big rigs around the nation, beginning in 2009 after Rivenburg was robbed and murdered while parked at an abandoned commercial site in lieu of better options in South Carolina.
Created in concert with driver advocates, the comprehensive survey, says one of its primary proponents, fuel hauler and advocate Allen Smith, is aimed at pushing the U.S. DOT toward fulfilling the research mandate included in last year's Moving Ahead for Progress in the 21st Century (MAP-21) highway bill. "Safe available truck parking has been an issue for professional truck drivers" for many years, Smith writes on his AsktheTrucker.com blog. "The situation has become more relevant as rest areas continue to close."
The latest rest-area news — that many states, including Louisiana and New Hampshire most recently, were eyeing the rest-area privatization option in a last-ditch efforts to keep public rest areas open — saw no shortage of driver consternation on the safe-parking-availability topic last month.
"What are the states doing with all the road taxes we pay?" asked Brian Clark, commenting on the news at Overdrive's Facebook page. "Every time you drive down the road another rest area closes."
Said Dex Jones under the same post, "We need more parking, no ifs ands or buts about it. Rest areas are shutting down everywhere, and most truck stops are full by 5 p.m."
The notion of privatizing the rest areas didn't sit well with some. "Private as in for-profit parking open at what cost?" asked Shari Denny. "If I bring my stamped 2290 can I park free?" The MAP-21 bill earmarks no particular amount of funding to boost truck-parking availability, a fact that watchers in the driver community have alternately viewed as a negative (it gives states no guidance on what level of funds they could potentially expect) and a big positive (if no amount is marked, the possibilities are unlimited).
The new survey at the least, creators hope, will give regulators a good idea of where exactly the needs are largest. You can take the time to participate and make your own parking needs known by completing the survey via this link.