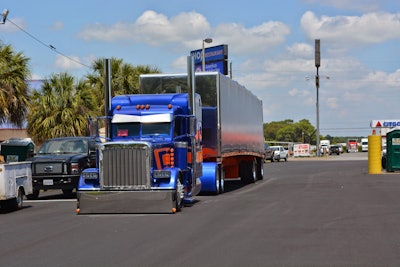 In the gallery above are some of the show trucks on display this weekend at the 75 Chrome Shop Pride & Polish show in Wildwood, Fla.
This is the first Pride & Polish stop in 2014, and the third in the 2014 Pride & Polish National Championship series.
The show is free to spectators and features live music, free food, giveaways and more. It's located at Exit 329 off of I-75 in central Florida.
The Best of Show winners from the event will qualify for the Pride & Polish National Championship judging round that takes place in August at the Great American Trucking Show in Dallas.