The year's first Overdrive's Pride & Polish show took place last weekend in central Florida at the 75 Chrome Shop. The winners — which you can see more of via this link — were named Sunday.
The show, which is an annual customer appreciation event for 75 Chrome, featured food, live entertainment, some Florida sunshine and, of course, a lot full of Pride & Polish show and working rigs.
It also featured a Wash & Show competition, held at each Pride & Polish event, and a lights show, which was held Friday night at last week's event.
Below are photos from the light show, a few unique truck interiors on hand at the show and the full list of Wash & Show winners: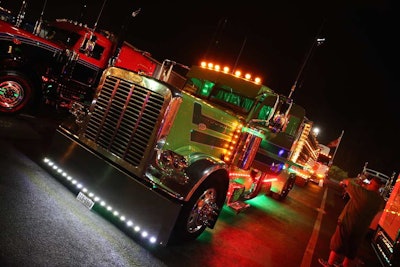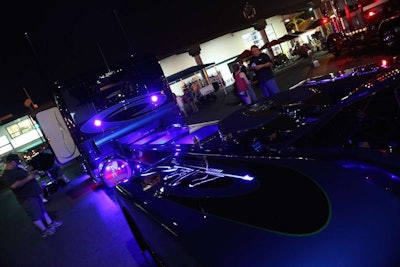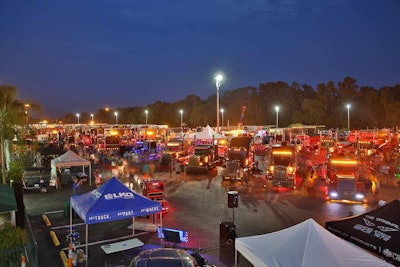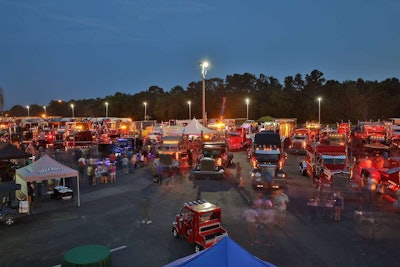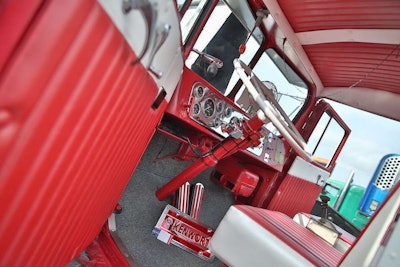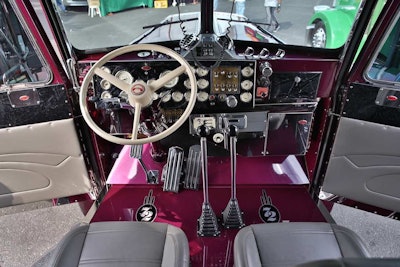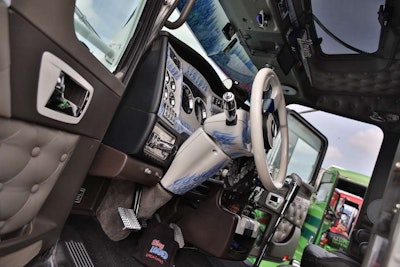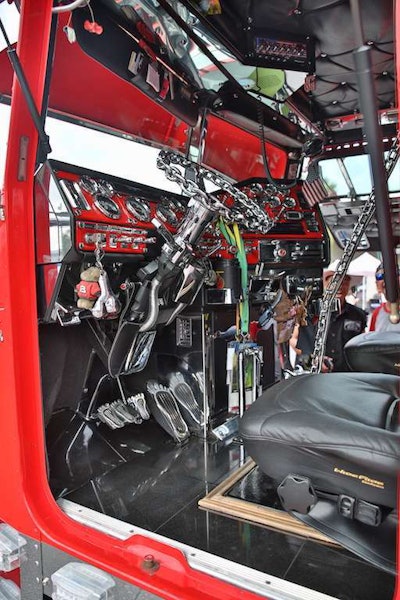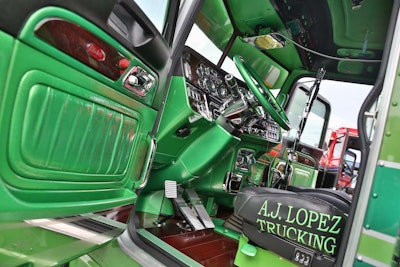 **
Wash & Show winners:
BEST OF SHOW, BOBTAIL – Larry Diller/Lanita Transportation, Myerstown, PA; 2015 Red & White Kenworth W900L
BEST OF SHOW, COMBO – Jeremy Robinson/Taylor Transport, Cartersville, GA; 2013 Black & White Kenworth W900/2015 MAC Flatbed
BOBTAIL – 2000 & Older
1st Place – Jay Holsomback, Sugar Valley, GA; 1996 Blue & White Kenworth W900L
2nd Place – David Smith, Richmond, KY; 1984 White Peterbilt 359
3rd Place – Johnny Byers/LL Carter & Sons, Ruther Glen, VA; 1989 Black & Red Freightliner FLA Cabover – "This Is How We Roll"
BOBTAIL – 2001 – 2008
1st Place – Jim Gadrell/CDT, Inc., Lake City, FL; 2007 White & Orange Kenworth T800
2nd Plac – Antonio Smith, Gordon, GA; 2006 Red Freightliner Century – "Big Redd"
3rd Place – George Parker, Fairborn, OH – 2004 Black & Red Freightliner Coronado
BOBTAIL – 2009 & Newer
1st Place – Larry Diller/Lanita Transportation, Myerstown, PA; 2015 Red & White Kenworth W900L
2nd Place – Mel Dawson/Fairway Transit, Pewaukee, WI; 2014 Blue Kenworth W900L
3rd Place – Darrell Ferguson/LB Trucking, Mulberry, IN; 2013 Black Mack Pinnacle
COMBO – 1999 & Older
1st Place – Scoobey Meltcher, Orlando, FL; 1991 Red & White Kenworth K100E/2005 Wally Mo Car Carrier – "Old Glory"
2nd Place – Brody Lathrop, Fanning Springs, FL; 2998 Red & Grey Peterbilt 379/2002 Fontaine Flatbed – "Devil Dog"
3rd Place – Mike Auker/CDT, Inc., Lake City, FL; 1985 White & Orange Peterbilt 359/2008 Utility Stepdeck
COMBO – 2000-2009
1st Place – Chat Betland, Big Lake MN; 2007 White & Blue Kenworth W900L/2014 Reitnouer Lowmiser – "White House"
2nd Place – Tom Conde/CDT, Inc., Lake City, FL; 2007 White & Orange Kenworth T800/2016 Utility Flatbed
3rd Place – Travis Eaton, New Market, VA; 2000 Light Blue Kenworth W900L/2006 Great Dane Reefer
COMBO – 2010 & Newer
1st Place – Jeremy Robinson/Taylor Transport, Cartersville, GA; 2013 Black & White Kenworth W900/2015 MAC Flatbed
2nd Place – Brett Cole, Weatherford, OK; 2013 Black Peterbilt 389/2015 XL Flatbed – "Back in Black"
3rd Place – Bubba Branch, Lakeland, FL; 2014 Silver Peterbilt 579/2009 Load King – "Night Train"