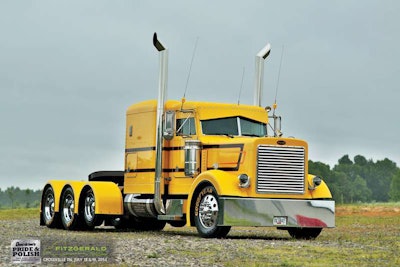 One way we're celebrating the 25th anniversary of Overdrive's Pride & Polish this year is highlighting 25 of our best custom rig videos.
In the sixth week of the countdown — which will span 25 weeks — here's Ron Brubaker's 1993 Peterbilt 379, which won Best of Show last year at the Fitzgerald Pride & Polish event held in Tennessee at Fitzgerald Glider Kits headquarters.
Brubaker showed alongside his son Dan, who also won Best of Show in his category with his 2013 Peterbilt 389 glider kit.
Overdrive's Todd Dills wrote more on the father-son duo and their victories at the Fitzgerald Pride & Polish event. Click here to read that story and see more photos of both trucks. 
Here's the video featuring Ron: