The first Overdrive's Pride & Polish show took place this weekend at the 75 Chrome Shop Show in Wildwood, Fla. The event was the third stop of the 2015-2016 Pride & Polish National Championship, and six more trucks and their owners qualified to compete in the championship round of judging, which will take place in August at The Great American Trucking Show.
You can read more coverage on the winners here, and see a full list of winners — with 20 photos of some of the top competitors — at this link:
Below are beauty shots of the six Best of Show winners named this weekend at the 75 Chrome Pride & Polish competition. Photos are by Shift Creative Group's Brian Bourke.
[gthr][/gthr]
Best of Show, Limited-Mileage Combo — "Buzz Kill" – Brian Davis/Davis Bros. Trucking, 2015 Peterbilt 386, 2016 Wilson grain hauler: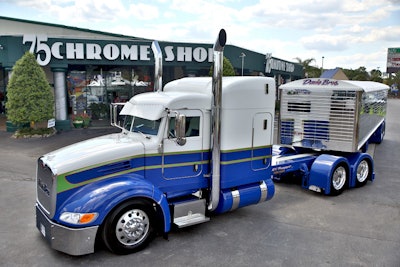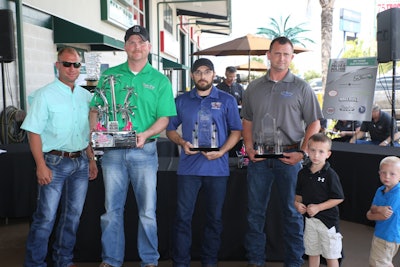 [gthr][/gthr]
Best of Show, Working Combo — "Redneck Low" – Shawn Cielke, 2005 Kenworth T600, 2017 Wabash: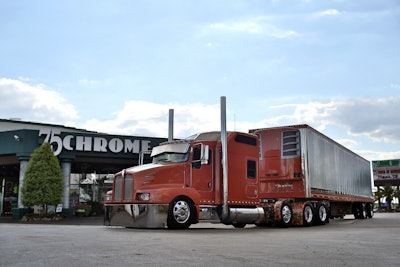 [gthr][/gthr]
Best of Show, Limited-Mileage Bobtail — "Contender" – Doug Jameson/James Williams, 2015 Peterbilt 389: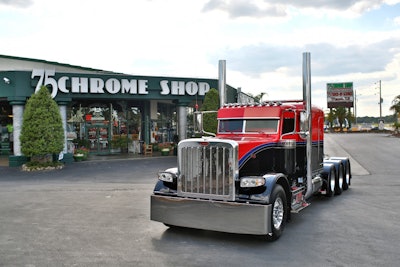 [gthr][/gthr]
Best of Show, Working Bobtail — Sid Calangelo/Kyle Cousins, 2015 Kenworth W900L: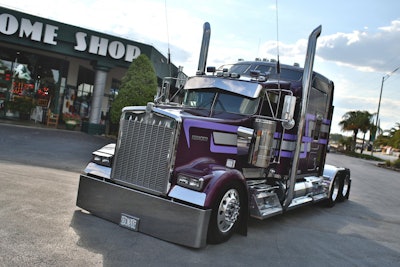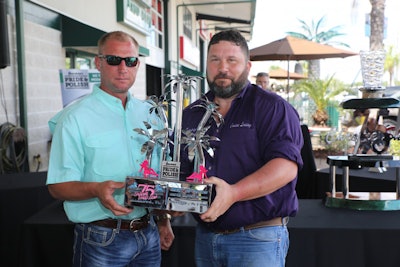 [gthr][/gthr]
Best of Show, Builders Class Bobtail — "Bad Attitude" – Bob Harley, 1972 Peterbilt 358A: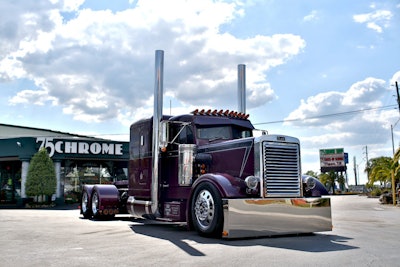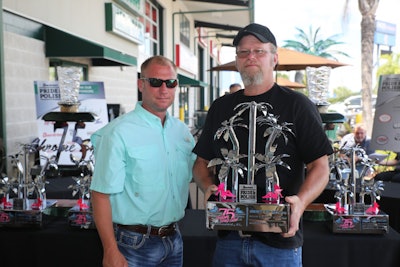 [gthr][/gthr]
Best of Show/People's Choice, Builders Class Combo — "One of many" – Michael Manuel, 2015 Peterbilt 389, 2017 MAC trailer: