This profile is part of a multi-week series in which Overdrive is publishing stories on the six Pride & Polish National Championship winners — crowned in August at The Great American Trucking Show — and the five best of show winners from the event. Click here to see more profiles.
The 2015 Kenworth W900 Icon shown jointly by Fleenor Brothers' Kyle Cousins and Sid Calangelo is a rarity on the show circuit simply by way of being an Icon — the special edition tractor built last year to celebrate the W900's 25th anniversary. However, Cousins' KW is even more of a rarity: It's the first-ever Icon edition built by Kenworth, numbered 000.
Cousins took hold of the rig after Kenworth announced the Icon last March. He and his crew at the Joplin, Mo.-based 45-truck Fleenor Brothers then decked the truck out with custom takes, adding a new bumper, air-ride front end, a custom visor, 7-inch stacks, extra light bars and a new interior reminiscent of classic Kenworth stylings.
Cousins also stayed true to the special Icon paint scheme when a local shop repainted the rig and added the graphics.
The truck first showed in a Pride & Polish event last October, picking up a Best of Show win at the PDI Pride & Polish show in Utah in the Limited-Mileage Bobtail category. Six months later, the W900 qualified to compete as a working truck at the 75 Chrome Shop Pride & Polish show, having garnered the miles hauling explosives and hazmat loads for Fleenor. There, it continued its victory streak, picking up another Best of Show.
Cousins and his KW finished the job in August, winning both the Overdrive's Pride & Polish National Championship in the Working Bobtail category at the Great American Trucking Show in August. The rig also won the Truckers' Choice championship by winning an online voting contest held on OverdriveOnline.com in the month preceding GATS.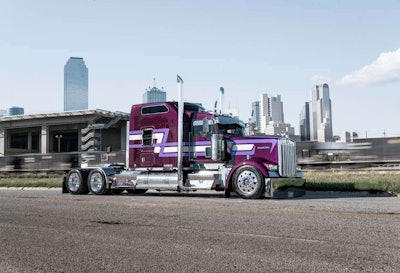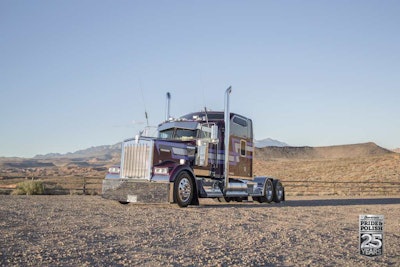 Click here to see the full list of winners from the 2016 GATS Pride & Polish show.