Trucking news and briefs for Tuesday, Feb. 9, 2021:
Former small-fleet owner sentenced to probation for falsifying logs
The former owner of a Woonsocket, Rhode Island-based trucking company was sentenced to three years of probation – which includes six months of home confinement – 50 hours of community service, a $1,000 find and a $100 special assessment for falsifying federal records.
Damir Sisic, the owner of now-defunct Sisic Transport Service LLC, pleaded guilty to conspiracy to falsify federal records in October 2020. According to the Department of Transportation Office of Inspector General, Sisic allegedly conspired to falsify the hours of service listed in STS drivers' electronic logs from January 2018 through May 2019.
"STS truck drivers were routinely exceeding the maximum number of driving hours and 'on-duty' hours, without spending the required hours off-duty," OIG said.
Sisic owned approximately 11 tractors and 10 van trailers and employed between seven and 10 drivers at a time. Each truck was equipped with an ELD.
HHG mover sentenced for fraud
Farah Al-Ibrahim, a New Jersey-based household goods mover, was sentenced to three years of probation, $75,193 in restitution and a $100 special assessment for her role in a conspiracy to obtain money from customers of various moving companies through false and fraudulent pretenses.
DOT OIG says the sentencing follows her Feb. 22, 2019, guilty plea to conspiracy to commit wire fraud.
OOIDA, Kenworth extend discount program partnership through 2021
Kenworth and the Owner-Operator Independent Drivers Association have again teamed up for the 19th consecutive year to provide a $1,000 savings to OOIDA members on qualifying purchases of new Kenworth sleeper trucks during 2021.
Eligible trucks are the Kenworth T680, T880 and W990 with a 52-inch or larger factory-installed sleeper. Both new stock and special order vehicles qualify.
"Owner-operators have a passion for Kenworth trucks," said Laura Bloch, Kenworth assistant general manager for sales and marketing. "This special program is our way to thank OOIDA members who purchase a qualifying Kenworth T680, T880 or W990 sleeper truck in 2021. OOIDA members benefited by purchasing 313 Kenworth trucks under this cooperative program last year."
Buyers must show their OOIDA membership card to their Kenworth dealer at time of purchase in 2021. A copy of the bill of sale and warranty, along with the buyer's OOIDA membership number, must be mailed to: OOIDA, P.O. Box 1000, Grain Valley, MO 64029, or faxed to OOIDA at (816) 229-0518.
Limit for a single customer is three qualifying Kenworth trucks per year.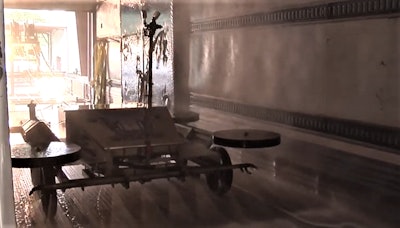 Large carrier announces minimum weekly pay program
Shelbyville, Tennessee-based Big G Express implemented this month a $1,000 minimum weekly pay program for its new and current drivers.
"One of our goals is to take some of the stress out of our drivers' week due to the unknowns like time getting loaded/empty or countless other unexpected things that can happen day to day in the trucking industry," said Chris Kelley, VP of Operations with Big G. "We want to take care of those drivers that have done everything they need to do but for some reason may have just had a bad week due to some of those unknowns."
In addition to the new minimum weekly pay program, the company also offers practical mileage route pay with a generous starting base pay-per-mile, an automatic half-cent per mile raise every six months, per diem option, and several bonus opportunities such as monthly mileage bonus, fuel and performance bonus (bi-annual), safety bonus (annual) and referral bonus.