Trucking news and briefs for Thursday, Aug. 5, 2021:
Iowa suspends HOS, weight regs for fuel deliveries
Truck drivers hauling various petroleum products to Iowa, including gasoline, diesel, ethanol and biodiesel, can drive beyond the normal hours of service and weight regulations, as long as they are providing direct assistance to a fuel shortage being experienced in the state.
Iowa Gov. Kimberly Reynolds issued an emergency declaration on July 30, which suspends the hours and oversize/overweight regulations for fuel haulers. The declaration is effective through Aug. 28.
The suspension of the overweight regulations allows trucks hauling fuel products to carry up to 90,000 pounds without a permit.
The order cites high demand for petroleum products in the state coupled with fuel haulers experiencing long wait times at terminals and fuel outages at some terminals as reasons for the waiver.
[Related: Clarification of federal hours waivers when it comes to supply shortages]
Arizona plans I-10 closure this weekend
The Arizona Department of Transportation is planning to close the westbound lanes of I-10 in Phoenix that will require drivers to use a 17-mile detour around the work zone.
Westbound I-10 will be closed between U.S. 60 and 40th Street from 10 p.m. Friday, Aug. 6, to 4 a.m. Monday, Aug. 9. Several ramps to westbound I-10 will also be closed, including the westbound U.S. 60 and southbound State Route 143 ramps.
The detour will have drivers exit westbound I-10 onto eastbound U.S. 60, travel to northbound Loop 101, then continue north on Loop 101 to westbound Loop 202 (Red Mountain Freeway) to access westbound I-10 beyond the closure. Westbound I-10 drivers can also exit onto eastbound Loop 202 (Santan Freeway) to access northbound Loop 101.
[Related: What's going on in the hours enforcement 'black hole' out West]
Texas-based trucker recognized for helping abandoned woman
The Truckload Carriers Association has named Hirschbach Motor Lines truck driver Ray Dooley, out of Weatherford, Texas, a Highway Angel for stopping to help a woman who had been abandoned in a remote area in the middle of the night.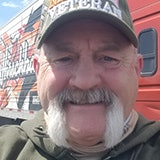 Dooley was driving eastbound on I-90 about 25 miles outside of Billings, Montana, one night just after midnight when he noticed something on the side of the road in the tall grass.
"It was a pitch dark night out there, no moon," Dooley said. "There was no one else out there and I had my brights on. I thought it was an animal, but then I saw a person's hands and arms waving. I didn't know if they were injured, male or female, but I knew they needed help."
As a former police officer, he was also highly aware it could be a set-up. He had heard stories about it happening, especially out on remote roads at night. It took Dooley about a half mile to come to a complete stop, then he called the Big Horn County Sheriff's Department.
"I told them what I saw, gave the mile marker, and asked if a patrol unit could be dispatched to the location," Dooley said.
The dispatcher said she would stay on the phone with him. After turning on his four-ways, setting his battery-operated flares behind the truck and grabbing his flashlight, he started walking down the road.
"I saw a woman limping and staggering toward me," he said. "When I met up with her, she told me she was from the Crow Indian Nation about 35 miles to the east. I asked if she was hurt, and she said yes but didn't need an ambulance."
The woman told him she had been with someone, but they had pulled over and pushed her out of the car and left her on the side of the highway.
Dooley told her he was a former police officer and an EMT out of Texas and would keep her safe. The woman thanked him for stopping and said her father was a police officer with the Crow Tribe and she wished he could meet Dooley because he was so nice to her. He offered her a Pop-Tart and some water and stayed with the young woman until a sheriff's deputy arrived about 30 minutes later.
For his willingness to assist, TCA presented him with a certificate, patch, lapel pin and truck decals. His employer has also received a certificate acknowledging their driver as a Highway Angel.