Trucking news and briefs for Wednesday, Feb. 23, 2022:
Senator intros TRUCKERS Act to exempt foreign drivers from border vax mandate
Sen. Rick Scott (R-Florida) last week introduced the Terminating Reckless and Unnecessary Checks Known to Erode Regular Shipping (TRUCKERS) Act, which would exempt non-U.S. citizen commercial truck drivers traveling from Canada or Mexico for business from the proof of vaccination requirements.
Rep. Carlos Gimenez (R-Florida) has also introduced companion legislation in the U.S. House.
"By pushing these ridiculous mandates, [President Joe Biden] is only making things worse," Scott said. "The government has no business pushing mandates on families and our hardworking businesses, and my TRUCKERS Act will help stop this nonsense in its tracks. Joe Biden would be wise to take note of what's happening in Canada and see that the top-down, 'government controls all' approach doesn't work. I also urge Canada's government to drop its ridiculous mandates on foreign drivers. I hope all of my colleagues will work with us to quickly pass this good and urgently needed bill."
The legislation in the Senate has picked up seven co-sponsors: Sens. Roger Marshall (R-Kansas), Marsha Blackburn (R-Tennessee), Mike Braun (R-Indiana), Mike Lee (R-Utah), John Hoeven (R-North Dakota), Kevin Kramer (R-North Dakota), and Josh Hawley (R-Missouri).
[Related: Convoy getting under way from California to D.C.]
FMCSA updating National Consumer Complaint Database with broker category
The Federal Motor Carrier Safety Administration, in a notice published in the Federal Register on Feb. 23, said it is in the process of updating the National Consumer Complaint Database (NCCDB) to allow a user to select broker allegations specific to property carriers when filing their complaint.
The NCCDB is an online interface allowing consumers, truck drivers and others to file complaints against unsafe and unscrupulous companies and/or their employees, including shippers, receivers and transportation intermediaries. FMCSA says the complaints cover a wide range of issues, including but not limited to driver harassment, coercion, movement of household goods, financial responsibility instruments for brokers and freight forwarders, Americans with Disability Act (ADA) compliance, electronic logging device, Entry-Level Driver Training (ELDT), Medical Review Officer (MRO), and Substance Abuse Professional (SAP) complaints.
In the notice published Wednesday, FMCSA responded to a comment on a previous notice from a private citizen, M.J. Thorne, who suggested that the database should include a "series for brokers who falsely give delivery dates, then hold carrier/driver hostage for days and refuse to pay layover or adequate layover."
FMCSA said in response to Thorne's comment that it is in the process of updating the NCCDB and that the update "will include the option for the system user to select broker allegations specific to property carriers when filing their complaint."
The agency also responded to a comment from the Transportation Intermediaries Association, which raised concerns about FMCSA's lack of enforcement on unlawful brokerage activities. FMCSA reiterated that it is working on an update that will add brokers to the complaint system.
Finally, the Owner-Operator Independent Drivers Association indicated in previous comments that the NCCDB, as currently administered, "is an inadequate outlet for drivers to report harassment, coercion and other violations of commercial regulations."
The agency said that with its pending update, it is "hopeful that the update will improve the adequacy of the database and allow drivers to report harassment, coercion and additional violations of commercial regulations."
[Related: Parties other than carriers now subject to enforcement under the coercion rule]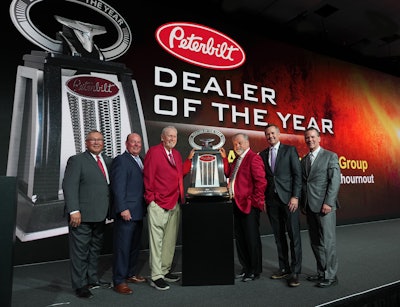 FMCSA suspends Rhode Island trucking company owner
The Federal Motor Carrier Safety Administration on Feb. 1 suspended and proposed debarring a now defunct trucking company, CAT Inc., and its owner Michael Chaves, according to the Department of Transportation Office of Inspector General.
Suspension or debarment of a company or individual excludes them from doing business with the federal government. "These exclusions are intended to ensure that only responsible companies or individuals participate in contracts and financial assistance awards with the federal government," according to the DOT.
In August 2019, Chaves pleaded guilty to bank and wire fraud, falsification of federal records during a federal investigation, aggravated identity theft and tax evasion.
Last year, Chaves was sentenced to 30 months of incarceration, three years of supervised release and a $1,000 special assessment for falsifying FMCSA registration documents. In addition, Chaves was ordered to pay $631,868 in restitution to bank and wire fraud victims and to the Internal Revenue Service for back taxes related to tax evasion.