Trucking news and briefs for Tuesday, March 22, 2022:
DOT extending comment period on oral fluid testing
The U.S. DOT is extending the comment period for a rulemaking proposal that would allow oral fluid drug testing for truck drivers and other transportation workers.
The original comment period was set to close March 30. DOT said it has received requests from stakeholders who said the March 30 deadline didn't give them enough time to adequately respond to the proposal.
The comment period is now extended by 30 days and will close April 29. Comments can be submitted here.
In its proposal, DOT said adding oral fluid drug testing to its drug testing program procedures would "give employers a choice that will help combat employee cheating on urine drug tests and provide a more economical, less intrusive means of achieving the safety goals of the program." DOT says it does not have data on how much "cheating" occurs with urine testing, but it says it is aware the "problem exists and poses a direct threat to transportation safety."
The proposal would allow, but not require, oral fluid testing as an alternative to urine testing for use by DOT-regulated employers for required transportation industry drug testing.
[Related: DOT proposes to allow oral fluid drug testing, FMCSA extends COVID HOS waiver]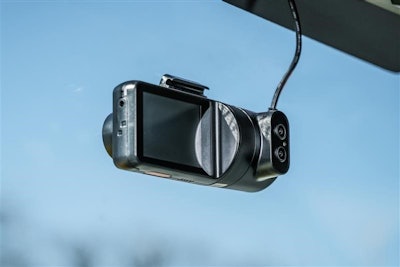 Longtime trucker inducted into Howes Hall of Fame
Howes Products has inducted its sixth Hall of Fame member — Billy Stone, a truck driver with 52 years on the road.
Howes says Stone stands as a prime representation of the heart of the trucking industry. He has served as an impeccable driver, an inspiring mentor and a dedicated family man. With an exemplary driving record under his belt, over the years Billy has logged more than four million miles.
As a young boy, Stone developed an interest in the industry early on, with both his father and uncle being over-the-road truckers. In 1963, while working as a mechanic, he met and married Barbara Stone, his wife of 58 years. Barbara had family in the industry, as well, and when she spotted an ad for truck driving in the newspaper, she knew her husband would be thrilled at the opportunity. Breaking into the trucking industry in 1966, Stone started his career at Whitaker Oil where, after just six weeks of training, he hit the road. After that he never looked back and drove straight through until his retirement in 2018.
For the next 10 years, Stone hauled everything from chemicals to exotic furniture before joining the team at Air Products & Chemicals in Conyers, Georgia, in 1977. There, he quickly established himself as one of the company's most admired drivers.
"Mr. Stone is one of the most professional drivers I have had the pleasure to work with over the years," said John Hardy, Air Products Conyers site manager. "His commitment and dedication to safety has positively impacted generations of new drivers at the company."
With safety always at the forefront of his mind, after 35 years with Air Products & Chemicals, Stone eclipsed three-million miles without incident — no accidents, fender benders, or even so much as a broken taillight. Though he has accumulated numerous other awards, this one continues to be his most cherished.
"Billy typifies what it means to be a truck driver — hard working, dedicated, conscientious and driven by strong family values," said Rob Howes, Executive Vice President at Howes Products. "We built this Hall of Fame to make sure the stories and values of drivers everywhere are represented through people like Billy. As a truck driver, he's part of a group that we are most proud of and shows how rewarding a career in driving can be."
The Howes Hall of Fame began in 2020, and Stone is the first inductee of 2022.
"Billy is the driver we all know is out there, who goes unnoticed or underappreciated, but still works hard to make sure we all have what we need in our daily lives. He is the type of person we want to hear about from people in the field," said Erika Howes, Howes Vice President of Business Development.
Billy is also the first inductee featured on the new Howes Hall of Fame Virtual Reality Platform, which launches this week at the Mid-America Trucking Show. Visitors with access to VR headsets compatible with AltspaceVR can dive into an immersive experience when visiting the site.