Trucking news & briefs for Tuesday, March 29, 2022:
DOT implements annual regs violation penalty increases
The Department of Transportation last week published a final rule updating the civil penalty amounts that may be imposed for violations of certain DOT regulations, including Federal Motor Carrier Safety Administration regulations focused on in trucking-company audits.
DOT is required by Federal Civil Penalties Inflation Adjustment Act Improvements Act of 2015 to adjust fine amounts each year based on inflation.
A final rule that published in the Federal Register Monday, March 21, made the new fine amounts effective immediately. The 2015 Act required FMCSA and other DOT agencies to issue an initial "catch-up" adjustment, followed by annual adjustments for inflation.
The DOT, to find the 2022 adjustment amount, had to multiply the previous penalty amount by the percentage change between the October 2021 Consumer Price Index for All Urban Consumers (CPI-U) and the October 2020 CPI-U, which for that period was 1.06222. Given this multiplier, all of the fine amounts increased.
The updated fines for FMCSA regulations violations can be seen here.
[Related: FMCSA's safety ratings trend negative: A majority issued in 2021 were Conditional]
Howes Products' virtual-reality Hall of Fame, more a hit at MATS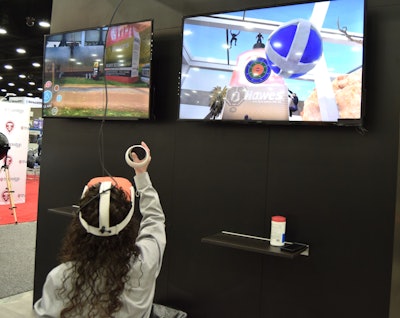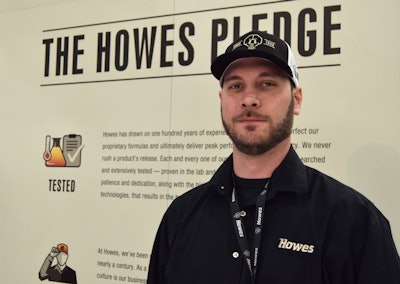 Women in Trucking names Driver of the Year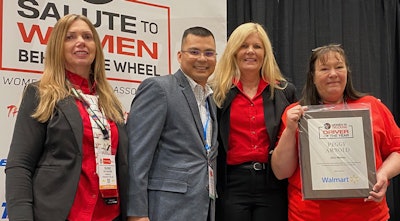 A veteran company driver with almost 2 million safe miles to her driving credit was named the Driver of the Year by the Women in Trucking association last week at the Mid-America Trucking Show.
Peggy Arnold, who has driven for Yellow for almost 30 years, received the honor Friday during WIT's Salute to Women Behind the Wheel event at MATS.
The other finalists were Francis Hernandez, a professional driver with Waste Management, and Courtney Ohlandt, a company driver for FedEx Freight.
Arnold has received Yellow's Million Mile Safe Driving Award with nearly 1.9 million accident-free miles. She also serves on Yellow's leadership team, the Women's Inclusion Network Employee Resource Group, and is also part of the safety team. Arnold was named as part of the 2022 Top Women to Watch in Transportation group by WIT and as an American Trucking Associations America's Road Team Captains finalist in 2022. She received Yellow's Road to Excellence Award in 2021, and became a Certified Safety Trainer in 2021.
"Our safety team spends countless hours helping our fellow drivers prevent on-the-job injuries and with a goal to be accident-free," said Arnold. "I am a part of our new drivers training program and take my job straight to the heart. Every day I do my best to train and teach to the best of my ability."
Sponsored by Walmart, the annual award was established to promote the achievements of female professional drivers who lead the industry in safety standards while actively enhancing the public image of the trucking industry.
"Peggy is the first driver of the year we've been able to honor in-person and we are truly thrilled to meet her and celebrate this accomplishment with her," said Ellen Voie, president and CEO of WIT.