Trucking news and briefs for Thursday, April 28, 2022:
FMCSA incorporating new HHG recommendations into regs
The Federal Motor Carrier Safety Administration this week announced it is incorporating certain recommendations from the Household Goods Consumer Protection Working Group into the Transportation of Household Goods regulations.
The agency says the changes will streamline documentation requirements, increase efficiency for the transportation of household goods by interstate household goods motor carriers, improve consumer education and protection for individual shippers, and combat fraud. The recommendations update a variety of requirements under 49 CFR part 375.
Among recommendations FMCSA is adding to HHG regulations include:
Revising appendix A to part 375 with an updated version of the Your Rights and Responsibilities When You Move booklet (Rights and Responsibilities) and requiring motor carriers to provide the Rights and Responsibilities booklet at the same time as the estimate instead of at the time of the order for service, as previously required.
Requiring the preparation of a new binding estimate or new non-binding estimate when the individual shipper tenders additional items or requests additional services.
Clarifying that an individual shipper may never be required to sign a blank document, and that the shipper may be required to sign an incomplete document only when it is missing certain information that cannot be determined before the document must be signed.
Allowing for virtual surveys of household goods.
Requiring motor carriers to conduct either in-person or virtual surveys of a customer's goods before a making an estimate beyond a 50-mile radius.
Removing the requirement for an order for service.
Updating the requirements in the bill of lading.
Requiring the bill of lading to be provided earlier in the moving process.
Replacing the requirement for a freight bill with an invoice.
Requiring all motor carriers that have a website to display prominently a link to either Ready to Move? on the FMCSA website or to a copy of Ready to Move? on their own websites.
The revisions to the HHG regulations will take effect June 27, and the guidance documents published at 76 FR 50537, Aug. 15, 2011, and 78 FR 25782, May 2, 2013, are rescinded as of June 27, FMCSA said.
Overdrive Radio named 'Best Podcast' in business journalism awards series
The 2021 Overdrive Radio podcast edition shown above was one of several judges analyzed toward an eventual determination that Overdrive's long-running audio series was tops of its class in the annual Jesse H. Neal awards. Overdrive Radio was named "Best Podcast" at the Tuesday, April 26, awards luncheon at the Marriott Marquis conference center on Times Square in New York City.
Overdrive Radio, hosted by Overdrive Editor Todd Dills and contributed to frequently by News Editor Matt Cole and regular contributor and trucker-songwriter "Long Haul Paul" Marhoefer, wasn't the only 2021 production receiving recognition. As previously reported, the publication was recognized in four other categories with finalist nods:
Best Series: Alex Lockie, Cole and Dills all contributed in-depth features in the 2021 installments of Overdrive's long-running "Niche Hauls" series of close looks at operating segments where owner-operators thrive. Last year's three pieces of the series feature hauling niches where longer-term ramifications of the COVID-19 pandemic continued to be felt: Intermodal operations, car hauling, and power-only trucking.
Best Subject-Related Integrated Package: Dills and recently retired Overdrive Editorial Director Max Heine put in the principal work on the 2021 "Setting the Record Straight: DataQs hurdles" package of feature reporting, webcast, podcast and more exploring inequities and ideas for reform of the federal system for correcting/challenging errant information and/or inspections/violations in the federal system.
Best Instructional Content: How-to content from both Dills and Overdrive Extra contributor and longtime owner-operator Gary Buchs' entries in this category, included tutorials on setting up an LLC to file as an S Corp, DataQ-ing a violation, and analyzing what time is truly worth to a business owner.
Best Range of Work by a Single Author: Finally, in what Neal Awards hosts called the very top category of the awards program, honoring stand-out individual journalists for the breadth and depth of their work, News Editor Cole was recognized for extensive Custom Rigs-section video work, in-depth feature reporting, news reports, analysis and podcast contributions made throughout the year.
The Grand Neal overall winner in this year's Neal Awards program, selected from category winners of significance, was the Family Business Magazine publication's "Reckoning: Family Businesses Confront Race, Racism and Inclusion," a winning Subject-Related Package entry.
Driver named Highway Angel for rescuing elderly couple who crashed
The Truckload Carriers Association has named ABF Freight System truck driver Leslie Ligon, from Albuquerque, New Mexico, a Highway Angel for discovering and coming to the aid of an elderly couple after their car crashed in 22-degree weather in the middle of the night.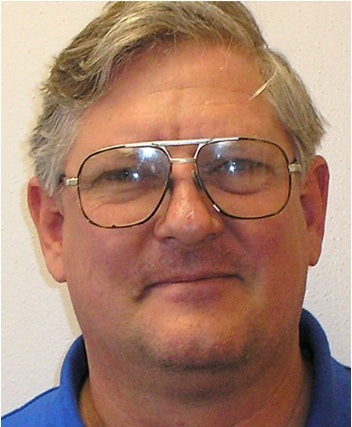 On Feb. 18, Ligon was driving on I-10 around 1:55 a.m. near Winslow, Arizona, when he noticed some debris that looked to be scattered clothes and personal belongings off the highway.
Concerned there may have been an accident, Ligon pulled over, walked toward the debris and noticed headlights that were very dim off the side of the road, down an embankment.
"I grab my flashlights, my phone," Ligon said. "As I walk up there ... there's people inside this car."
An elderly couple was inside the vehicle. The woman was trapped, so the man stayed in the vehicle to keep her company. Ligon contacted emergency services and assessed the situation. The man said he was all right, but the woman was in pain. Their phone was dead, so they had not called for help.
"As I'm walking around the car talking to the 911 lady, I noticed behind the front seat of the car -- it's gone -- there's nothing there," Ligon said. "It's like it had been cut in half."
Ligon went up to the road and guided the arriving emergency vehicles to the accident scene. Emergency personnel tended to the couple and told Ligon the couple reported that whoever hit them had one headlight and struck them from behind, which is how they ended up off the road.
Fire department personnel noticed a truck down the road that had pulled over with front-end damage, so they apprehended the driver, who had fled the scene of the accident. Had Ligon not spotted the debris, investigated the scene and discovered the elderly couple in the crashed car in 22-degree weather in the middle of the night, the consequences could have been much more serious.
TCA has presented him with a certificate, patches, lapel pin and truck decals. The company has also received a letter acknowledging him as a Highway Angel.