Trucking news and briefs for Wednesday, April 5, 2023:
FMCSA cracking down on HHG moving scams
Amid a rise in all manner of freight-related scam activities, including widespread double-brokering, the Federal Motor Carrier Safety Administration on Tuesday announced the launch of a special operation aimed at household-goods-moving scams called Operation Protect Your Move, head of the busy summer season. FMCSA is deploying dozens of investigators across the country in an enforcement sweep to address what it says is a significant uptick in complaints of movers holding household possessions hostage to extort exorbitant additional charges from consumers.
Investigators will also address complaints against moving companies and brokers out of compliance with federal safety and consumer protection regulations and statutes. The Operation covers both movers and the brokers that purport to connect consumers to local movers but instead facilitate fraud by promoting scams.
[Related: FMCSA needs a 'cop on the block' fighting double-brokered freight fraud]
U.S. Transportation Secretary Pete Buttigieg urged consumers planning a move to "visit protectyourmove.gov for more information to help protect yourself from moving scammers."
Frequent complaints have been filed with FMCSA alleging companies of using deceptive business practices that are causing consumers to pay higher fees, experience delays in receiving their household goods, or in some cases not receiving their possessions at all.
FMCSA's notes it will formally document violations and has the authority to review and revoke the licenses of movers and brokers. Cases involving potential criminal misconduct may be referred to the U.S. Department of Justice for further investigation. Additionally, FMCSA will work directly with consumers to guide them through the process and help get their money and goods back.
The Operation is the first of many efforts planned over the next several months to address non-compliant household goods moving companies and brokers, the agency added.
[Related: HHG mover sentenced after fraud scheme]
New truck parts store opening in Indiana later this month
Palmer Trucks, a third-generation, family-owned Kenworth truck dealer network based in Indianapolis, will celebrate the grand opening of an all-makes TRP parts store and commercial truck service shop in Fort Wayne, Indiana, Friday, April 14.
TRP of Fort Wayne will serve local transporters with a full line of aftermarket parts for trucks, trailers and buses, in addition to truck diagnostics and repair for operators traveling from Interstate 69 south of Fort Wayne.
TRP of Fort Wayne will be located north of Lower Huntington Road at 7006 Ardmore Ave. in Fort Wayne. Hours are 7 a.m. to 5 p.m. on weekdays.
[Related: Owner-ops navigate rocky truck parts-procurement landscape]
Driver named Highway Angel for helping elderly woman in distress
Don Cronic, a truck driver from Alma, Georgia, has been named a Highway Angel by the Truckload Carriers Association for stopping to help an elderly woman who had a flat tire, had fallen, and was lying on the side of the highway. Cronic drives for Menke Trucking out of Thomasville, North Carolina.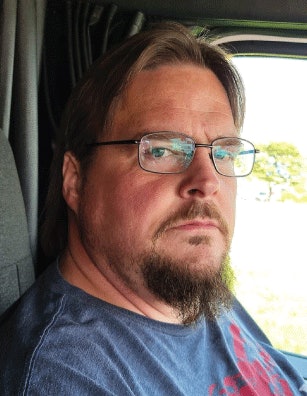 On March 1 around 9 p.m., the operator was running Highway 1 in Alma when he passed a car on the side of the road.
"I thought I saw someone laying on the ground," he said, but wasn't sure. As he drove on, he said, "it kept bothering me -- was that really someone on the road?"
Cronic turned around and returned to the car, finding an 82-year-old woman on the side of the road. She had a flat tire and had stepped out of her car in the rain, slipped and fallen. Her son later said his mother had laid on the side of the road for 30 minutes trying to yell for help in the dark, in the rain.
"I picked her up and put her in my truck because it was warm," Cronic said. He also loaned her his phone so she could call her son, and then went out to her car and fixed her flat tire.
For his part, Cronic was happy to help, saying he was just glad she was not injured. Once he had her tire repaired, she drove home but asked him to follow her to make sure she would get home safely.
The woman's son, J.T. Walker, wrote to Menke Trucking to inform them of the situation, stating, "Momma tried multiple times to pay him for his help, and he refused. I pulled up, obviously frantic, and ran to check on momma thinking the worst only to find her in good spirits and unharmed. Before I could thank him or pay him for his help, he was gone."