Trucking news and briefs for Friday, June 2, 2023:
California driverless truck ban bill clears hurdle
California Assembly Bill 316, legislation that requires a trained human operator in autonomous vehicles weighing more than 10,000 pounds, passed the California State Assembly Wednesday and now heads to the State Senate.
Autonomous Vehicle Industry Association Executive Director Jeff Farrah called the bill a "preemptive technology ban that will put California even further behind other states and lock in the devastating safety status quo on California's roads, which saw more than 4,400 people die last year," adding "AB 316 undermines California's law enforcement and safety officials as they seek to regulate and conduct oversight over life-saving autonomous trucks. We encourage Governor Newsom and the State Senate to reject AB 316 so Californians will benefit from the safety and supply chain benefits of autonomous trucks."
In April, more than 55 business organizations and companies interested in AV trucks signed a letter for the record opposing AB 316, with a roll of co-signers that include Institute for Safer Trucking, CalChamber, California Small Business Association, US Xpress, California Manufacturers & Technology Association, California Hispanic Chamber, San Francisco Chamber of Commerce, and state-based AV companies.
Overdrive readers, meanwhile, signaled a majority support for the approach of the legislation in recent polling, as illustrated in the chart.
[Related: Autonomous vehicle makers outline regulatory, legislative recommendations]
Assembly passage of AB 316 comes as the California Department of Motor Vehicles (DMV) is considering a regulatory framework that would allow for autonomous vehicles in excess of 10,000 pounds to hit the road, possibly by next year, without consent from the legislature.
The bipartisan bill, first introduced in January, is authored by California Assembly Members Cecilia Aguiar-Curry (D-Winters), Asm. Laura Friedman (D-Glendale), Asm. Tom Lackey (R-Palmdale), and Asm. Ash Kalra (D-San Jose).
The bill has strong support outside the state capital, too, namely among the Teamsters union and its members.
California is home to more than a half-dozen developers of autonomous technologies, yet isn't one of the 22 states that allow the testing of driverless vehicles on the road with a gross weight over 10,000 pounds.
[Related: California lawmakers looking to ban automated trucks with no safety driver]
Port of Oakland closes to trucks due to walk off
The Port of Oakland shut to truck traffic Friday, June 2, as a result of a union walkout as workers in the Pacific Maritime Association, representing the port, and the International Longshore and Warehouse Union failed to come to an agreement.
Bill Aboudi, owner of local small fleet AB Trucking, said that trucks lined up this morning at 7 a.m. as per usual, only to find out an hour or two later that labor issues had closed the port.
"The local guys adjusted pretty quickly, but people out of Fresno or Stockton are all in a panic now," as they can't retrieve their loads from the port, he said.
Labor issues previously shut the port down in November 2022. The Port of Oakland told CNBC it expects the closure to last through Saturday.
C.H. Robinson names Carriers of the Year winners
C.H. Robinson this week announced the winners of its annual Carrier of the Year Awards, which were selected from the company's network of 96,000 contract carriers.
The program recognizes 23 carriers that stood out for exceptional quality and reliability of service, operational excellence, and adoption of technology to enhance overall efficiencies and performance.
This is the first year C.H Robinson introduced new cross-border categories, including high-performing winners from Canada and Mexico.
The sixth-annual celebration rewarded winners with a three-day event at its Eden Prairie, Minnesota, headquarters, from May 31 through June 2. Honorees, which include both truckload and less-than-truckload (LTL) carriers, were awarded prizes and further celebrated through C.H. Robinson's carrier appreciation initiatives.
The 2023 Carrier of the Year Winners, include:
Gabriela Transportation -- Kitchener, Ontario, Canada
Mario Soriano -- Santa Ana, California
Zerimar Transport Inc. -- Lemoore, California
Boss Strategy -- Las Vegas
ADR Transport -- Chula Vista, California
J Wolf Services Inc. -- St. Charles, Illinois
BR Transport -- Eagle Pass, Texas
Saddle Up Express Inc. -- El Paso, Texas
McGuire Transportation Inc. -- Temple, Texas
JIT-EX -- Memphis, Tennessee
Timmons Transit Inc. -- Jonesboro, Arkansas
Bett-A-Way Beverage Distributors Inc. -- South Plainfield, New Jersey
RBX, Inc. -- Springfield, Missouri
Erives Enterprises Inc. -- El Paso, Texas
Western Flyer Xpress -- Oklahoma City
Transportes Moga -- Nuevo Laredo, Mexico
CH Logistics Corp. -- Brampton, Ontario, Canada
Wanship Enterprises LLC -- Salt Lake City
GFB Trucking Inc. -- St. Charles, Illinois
Berard Transportation Inc. -- New Iberia, Louisiana
Old Dominion Freight Line -- Thomasville, North Carolina
Estes Express Lines -- Richmond, Virginia
Southeastern Freight Lines Inc. -- Columbia, South Carolina
"I am thrilled to be recognized as a Carrier of the Year," said Mario Soriano, an owner-operator based out of Santa Ana, California. "Not only does working with C.H. Robinson mean access to a large network of high-quality shippers, but they continuously make updates to support and reward carriers, such as the updated loyalty program."
[Related: Growing pains for in-app truckload freight pricing]
Medium-duty electric Mack now eligible for Calif. HVIP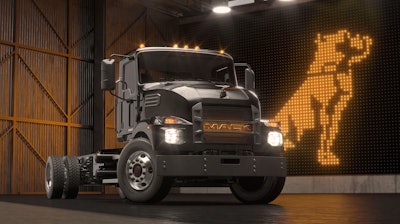 Mack Trucks announced Thursday that the recently introduced Mack MD Electric model is approved to be a part of California's Hybrid and Zero-Emission Truck and Bus Voucher Incentive Project (HVIP). The HVIP is intended to help accelerate the commercialization of so-called "zero emissions" trucks (ZEVs) by offering point-of-sale vouchers to increase the affordability of advanced technologies. The MD Electric is the second Mack model to be a part of the program. The first was the Mack LR Electric refuse vehicle, which became eligible for HVIP in 2021.
The MD Electric is approved for an $85,000 voucher, and the LR Electric is approved for a $120,000 voucher.
The Mack MD Electric, introduced to trucking in March 2023 during the 2023 Work Truck Show in Indianapolis, complements its diesel-powered MD model sibling. The addition of a zero-tailpipe emissions battery-electric vehicle to the Mack medium-duty lineup also supports the company's long-term sustainability goals.
The Mack MD Electric will be available like its diesel counterpart in Class 6 and Class 7 ratings. The Class 6 model has a Gross Vehicle Weight Rating (GVWR) of 25,995 pounds, and the Class 7 model has a GVWR of 33,000 pounds. Both models are exempt from the 12% Federal Excise Tax (FET). The MD Electric will be produced at Roanoke Valley Operations (RVO) in Roanoke Valley, Virginia, where Mack began production of the Mack MD Series in 2020.
The MD Electric's three-phase Permanent Magnet Synchronous motor and all on-board accessories are powered by Nickel Manganese Cobalt (NMC) Oxide lithium-ion batteries, either in a 150kWh or 240kWH configuration. The MD Electric can be charged through AC or DC charging units. The regenerative braking system helps recapture energy from the multiple stops the vehicle makes each day.
[Related: California banning diesel truck sales in 2036]
Driver named Highway Angel for helping couple who crashed at truck stop
Truck driver Michael Callahan, out of Harts Location, New Hampshire, has been named a Highway Angel by the Truckload Carriers Association for coming to the aid of a couple who crashed into a 25-foot ravine next to the truck stop where Callahan was parked. He drives for Melton Truck Lines out of Tulsa, Oklahoma.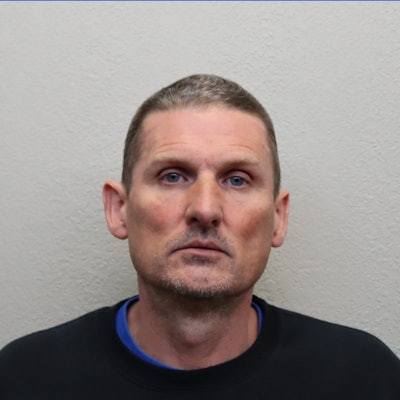 On April 19 at 5 a.m., Callahan was at a Pilot truck stop in Bowman, South Carolina, when he heard a loud crash.
"I stopped what I was doing; I knew something bad had happened," he said. "A small car with two passengers in it had gone off the road and over a 25-foot bank, landing in a ditch between the highway and the truck stop."
He quickly ran to check on the passengers, called 911, and was able to get them out of the vehicle. Though the vehicle looked to be totaled, the young male and female passengers appeared to be uninjured.
He got the woman a blanket and waited with them until emergency responders arrived. Oddly, he was the only person that attempted to help the crash victims.
"It was a truck stop full of trucks, and it surprised me that nobody else heard it or saw it -- I was the only one there," Callahan said. "It was the right thing to do; I would hope if my kids ran off the road, somebody would stop to help."