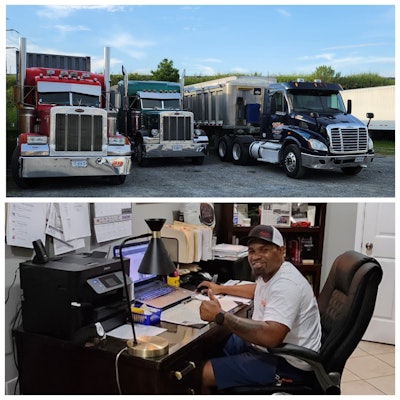 All photos courtesy of Wallace & Sons Transport
Larry Wallace is a third generation trucker with a versatile skill set, a knack for working on old Detroit and Caterpillar engines, and a niche carved out hauling bakery residuals to be processed for animal feed with his Henrico, Virginia-based Wallace & Sons Transport outfit. As a testament to his recent-history success, three-truck Wallace & Sons is a contender in Overdrive's Small Fleet Championship in the 3-10-truck division.
Being steeped in trucking and study of the industry built a confidence in Wallace, but he's quick to give the glory to God, fate and the core goodness of those around him. "From a young age, my grandfather and both my uncles owned small fleets," he said, "and I always just had a fetish for trucks and knew one day I'd eventually own one."
Yet Wallace's first stint behind the wheel wasn't within the family businesses. As a young driver, none of the small outfits could afford to insure him, so he went out as a company driver hauling dumps for Chesapeake Materials. The job, at that time, was "hauling shot rocks and big stones to build up the shoreline in high water areas" in Virginia, he said.
Next, he went straight off the deep end into another one of Virginia's trucking niches: land clearing and logging. Here Wallace had his trial by fire, hauling timber up and down mountain roads and becoming a master of his machine in the process, in what might be trucking's toughest niche.
Log haulers notoriously keep old Kenworths, Petes and other models running strong, and Wallace's mechanical skill aided his success, likewise bolstering personal tastes that would distinguish him as a driver. Well before the ELD mandate hit in 2017, he bought a 379 with a 1999 Detroit in it and just kind of hit his stride in trucking.
"Certain engines you couldn't give me," he said. "I'm very particular and currently won't run anything outside of Detroits and Caterpillars. I stick with those and they keep us consistent, with very minimal breakdowns." Having grown up around those engines, "I can work on them," he added.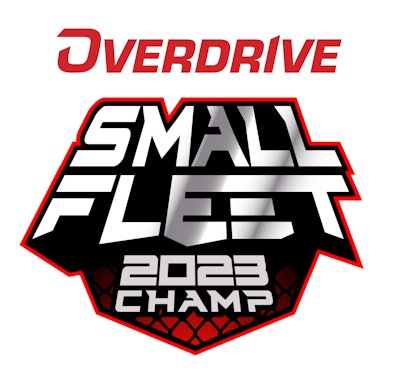 His next truck, after a few years hauling logs, also proved a fortunate turn. "Three years later I bought a W900, '07 model, with the twin turbo," he said. "It was just like it was meant to be. ... Maybe six months after I bought it, prices shot through the roof for those pre-emissions trucks. I pretty much had a piece of gold with that truck, and the Pete as well. That's when I knew God had his hands in it."
That's around the time he took on another driver and mostly ran logs. When the lumber market slowed down, another lucky turn took place with his daughter, who worked for Amazon. She turned him on to freight opportunities for the e-commerce giant around 2020.
At first, Wallace went back and forth between hauling logs and loads run for Amazon, but then the balance shifted.
"In between loads of hauling sticks, we'd pull an Amazon trailer, and I was seeing on the load board that the loads, if you had your own trailer, pay a little more," he said. "I went and bought a dry van and eventually it started making more sense just to do the Amazon stuff" entirely.
At the beginning of COVID, this was a solid strategy. "I ran Amazon all through COVID and experienced significant growth," Wallace said. "It was a special time, we were 'essential workers,' the only ones working." After getting some traction with that dry van and some experience on load boards, Wallace added another truck, bringing him to his current total of three, and started working with other brokers like C.H. Robinson and J.B. Hunt.
"Then I got to the point where I stopped driving altogether," Wallace said. "It was hard for me to manage the loads and drive ... so I stopped driving altogether and pretty much just dispatched the loads myself."
Putting maintenance expertise to work
Wallace's hard-won trucking expertise lived on in the maintenance of his three-truck operation. Randolth Taylor, the mechanic at Ty's Hauling and Paving, a neighboring small fleet for whom Wallace himself once hauled, said the owner isn't afraid to get dirty. "That's one person that will crawl up under his own truck and make sure the driver's doing what they're supposed to be doing," said Taylor, who now handles some of the more "major" tech work for Wallace's fleet. "He's in tune and in touch with his own trucks."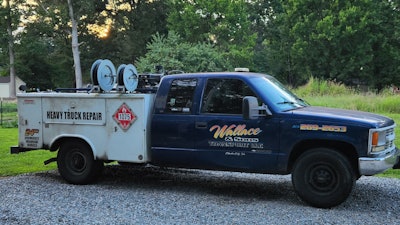 Next, he took an all-important step for a small fleet, landing dedicated freight for a local operation right in his backyard. Wallace's main customer now has him hauling bakery waste, the crumbs and leftovers from food production, and taking that about 50 miles down the road to be processed into animal feed.
[Related: The work-life balancing act as an owner: With rates down, focus on family, customer relationships to tip scales]
"I hear stories every day from my peers, and I'm just listening and looking up in the sky and saying, 'thank you Lord'," he said of the current rough market, particularly when it comes to brokered freight. "We run every day, we're comfortable and getting ready to add another unit. Just cruising along, wind in the sail."
Part of that wind in Wallace's sails owes to the fact that he's distinguished himself as a dependable hauler in a somewhat specialized niche. Mark Sisk, President of Curtis Brokerage Service, said he provides Wallace's fleet a trailer and about 80 loads a month. The work mostly consists of bulk loads within the region. Think limestone for fertilizer or glass plants, or sand for concrete operations.
"We have specialized equipment some of the customers will require," said Sisk. "A flatbed is a flatbed and a dry van is just a dry van, but with ours we have EPA holes in the tarps and EPA bags to control the dust. At the glass plant, if you don't have that type of equipment, you won't be able to haul."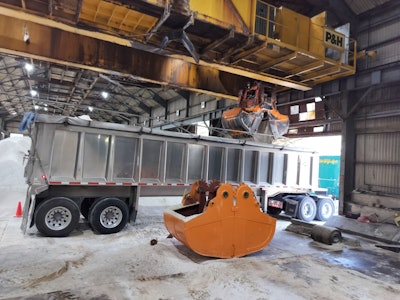 Wallace "has been very cooperative very professional," Sisk added. "He oversees his drivers. If there's a situation with the driver, he'll step in and pick up the slack. He doesn't give us any excuses why the load is not being done. He finds a way to deliver the load, and he's able to provide good quality drivers to haul the loads."
Bulk loads often involve well more than just dropping and hooking, of course -- sweeping out the trailer after a load is a necessary step in many cases, and Wallace's drivers see to that act with professionalism that's earned him steady business.
Spreading the wealth among drivers, with benefits
"We offer medical and dental reimbursement, and we also give bonuses for all employees for their first 90 days," said Wallace. His company also offers "free financial counseling through C&F Bank for all employees and free checking or savings accounts."
In 2022, his business cleared $127,000 on nearly $600K in revenue, mostly thanks to Amazon and the bakeries. The drivers average about $65,000 to $70,000 annually, according to Wallace.
Wallace's years driving himself serves his efforts coaching his drivers -- he uses both road- and driver-facing cameras on all his trucks. Those interior cameras can of course be controversial with many operators, but for his drivers, the truck's no home away from home given the short-haul nature of the work.
Wallace connected with his drivers initially on Craigslist. "I screen them, even check them out on road tests," he said. "I'm not gonna say I got lucky, but I was able to filter out the steering wheel holders and get me some decent drivers. They're happy, and we're a team, and we help each other out -- the rest is history."
The bakery work consists mostly of fitting a compactor system to a dump trailer, and swapping out the trailers with empties as the full ones head to a mill. It's consistent, back-and-forth work, and Wallace fights complacency with active monitoring and weekly safety check-ins. He also puts a lot of stock in a mandated daily 30-minute break, above and beyond what local, intrastate hauling calls for.
"I have that vision to be able to lead by example and, if the drivers are falling short in certain areas, I can help them," he said.
Wallace recalled teaching a young woman to use an 18-speed transmission.
"Austie had never driven an 18-speed before," he said, yet she knew a 10-speed. "I said, 'OK, just drive it like a 10-speed. The Caterpillar has plenty of power. Just drive it like a regular old 10-speed and then we'll work on getting the other 8 later on once you get comfortable with it.'"
The 18-speed may well be a holdover from Wallace's logging days. Truly, the local hauls to the bakery and back don't call for the use of every single speed. In that way, Wallace turned a nervous driver into a comfortable pro fairly quickly.
He also helps himself out by not taking things too incredibly seriously. The bakery gig isn't awfully demanding. "None of our jobs are rush," he said. "We don't have to leave early and come back dusk til dawn. I pretty much give them the liberty hauling two dump loads a day. Loaded before 4:30 p.m. is fine. Where we dump is open 24 hours a day. If they want to stop they can, and I never call them to question."
Yet Wallace remains vigilant about texting and driving, a common problem.
"I try to keep them aware and keep things fresh in their mind to prevent complacency, which is a possibility when you're doing the same stuff all the time," he said. "I know that from a drivers' perspective. I'm not one to just own trucks and never sit in the captain's chair. I wouldn't be honest if I said I'd never messed stuff up, but we do meetings and just talk about different things" to keep basic safety high in the mind.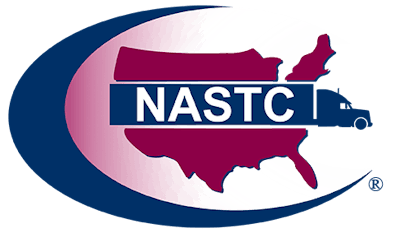 The small fleet owner maintains an "open door policy," likewise a question box for anonymous complaints. "No big Is and little yous," he said.
From the perspective of Wallace's main customer, that routine work is the key.
"I appreciate that the work they do is predictable," said Kyle Kresswell of Bakery Feeds. "The manufacturer knows on their side roughly how much they're going to produce, and Larry and his company dispatch and swap out equipment to always provide the necessary trailers to keep our customer rolling."
The Wallace & Sons Transport owner is "responsive and manages his team well so they can deliver on our needs really well," Kresswell added. "It's really valuable, then. His name is just not in my mouth or in my email. When it's quiet, that's how you know it's going pretty well. That means things are working out."
[Related: LB Trucking: A right-sized family affair]