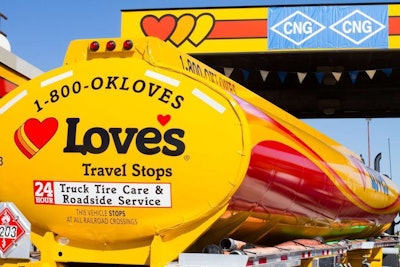 Love's Travel Stops opened two new locations this week. One is in Fort Myers, Fla., on I-75, Exit 143, and the other is in Shelby, Iowa, on I-80, Exit 34.
The stops are open 24/7 and have gourmet coffee, fresh fruit, merchandise and more, Love's said.
The Fort Myers location has a Wendy's and Subway, 96 parking spaces and five showers.
The Shelby location has a Chester's Chicken and a McDonald's, 91 parking spaces and seven showers.
Both have an on-site Love's Truck Tire Care Center, bulk DEF at the pump at all diesel lanes, RFID cardless fueling tech and CAT scales.