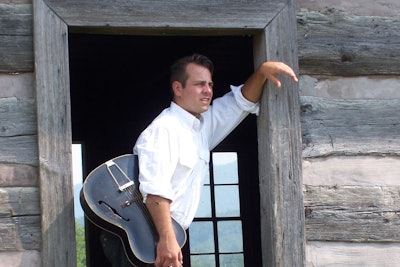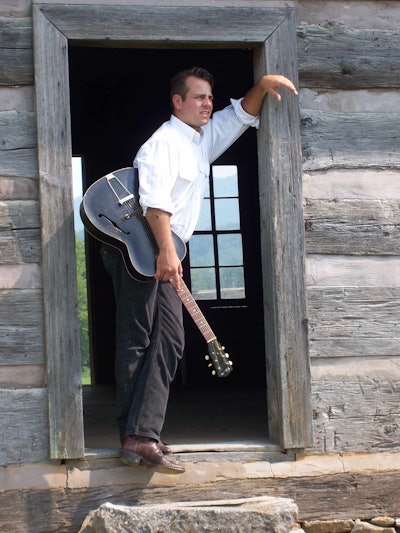 Jason Lee Wilson is one of three truckers who will perform in competition at 3:30 p.m. Aug. 27 in the Kay Bailey Hutchison Convention Center in downtown Dallas for Overdrive-Red Eye Radio's Trucker Talent Search finals at The Great American Trucking Show.
Truck driver and recording artist Tony Justice will emcee and provide musical entertainment. Immediately after the competition, Justice, who released his new album Brothers of the Highway earlier this year, will open for the Friday night concert featuring headliner John Michael Montgomery.
A panel of judges will pick the Trucker Talent Search winner, who will receive $1,000 and a professional studio recording session provided by AxleOutPro, a service that helps determine the best trailer-axle position for maximum fuel efficiency.
"I think it's a song a lot of truck drivers can relate to. … You've got no choice but to keep on keepin' on, no matter how tough the laws are, how little respect you get from family, friends or the people you share the road with, or what you may lose along the way."
Jason Lee Wilson wrote his first song when he was 5 and picked up the guitar at 13, but didn't perform an original composition for anyone until he was 18.
"It was good affirmation, but I don't know if it contributed to more writing. My writing seems to come from inspiration instead of a manufactured process," he says.
Wilson, 37, got into trucking about six years ago. As a company driver, he hauls aggregates on local runs for MDM Transport and does bimonthly or monthly hauls for Perfect Tenn Transportation. He lives in Maryville, Tennessee, with his wife, Aleksandra, and dog, Boudreaux.
"I found him on the road when he was a pup, about nine years ago," he says. Boudreaux feels drawn to the road, it turns out: "He tried to drive my old pickup once; [it was] freshly painted at the time. He knocked it out of gear and it rolled right into my buddy's Autocar wrecker. He's had a revoked license ever since."
With his downtime, Wilson is always "trapped in the gears," he says. "If I'm not driving or playing music, I'm doing mechanical or cosmetic restoration on old vehicles," some of them for his friends. He's currently working on a 1965 Ford F100 4×4 with a 3-cylinder Series-53 Detroit Diesel engine, plus a 1956 Chevrolet 4400 with a 6.2L diesel engine.