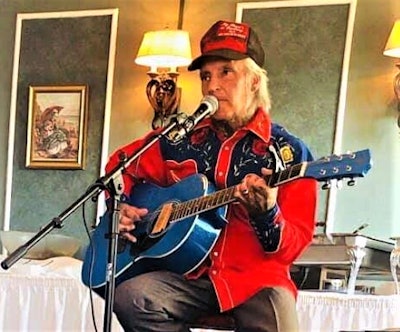 Ritchie Sabin of Elmira, New York, submitted his original "Bigfoot Campfire Song" to this year's Overdrive-Red Eye Radio's Trucker Talent Search — earning him a place in the top 10. "I have a huge interest in Bigfoot," he says, "so I wrote this catchy tune for everyone to sing along to. I write all my songs on the road."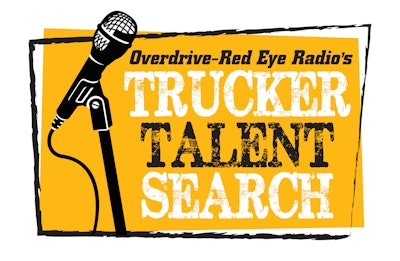 Sabin, who has been driving professionally for 20 years, hauls dry van freight for G&T Expediting. He says he plays and writes while on breaks from driving, and also plays every day before work and on the weekends. "My favorite thing about singing is that I can express my true feelings and I'm able to tell a story through singing," he says.
Judges will pick three finalists this summer. The Trucker Talent Search culminates in late August with an online broadcast of each finalist performing an additional song to compete for the top prize, which is a day's recording session at a Nashville studio. The winner also will be profiled in Overdrive.
The online event will be part of Overdrive's GATS Week, when major events that had been scheduled for the Great American Trucking Show in Dallas will be held as virtual evening events Aug. 24-28. More details via this link.