Some fleets dodge their tax liabilities
Regarding the Obama Administration's position on independent contractors, the federal government has dealt with this issue for more than a decade. The government basically allows independent contractors to own their tools and set the times they will perform the work contracted.
The only carriers that should take heed are ones that lease their trucks to companies such as Federal Express and pay drivers who do not own their trucks as owner-operators. Many small fleets treat their drivers as independent contractors when, in reality, the fleets are trying to avoid paying payroll taxes, workers compensation and other liabilities.
The big companies cannot afford to avoid paying such taxes and compensation. Instead, they let the little guy stick his neck out. Despite what some ill-advised accountants or lawyers may say, carriers who treat their employees as independent contractors are risking U.S. Department of Labor audits and fines.
Small fleets should contact a real labor lawyer and get the true story. It's becoming painfully obvious that the federal government is pushing all carriers, whether big or small, to shape up or get out. Besides, if everyone plays by the same rules, rates would have to go up.
JON GUSS
President, Red Rock Transfer, Salt Lake City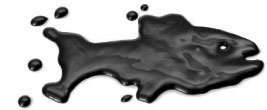 I realize my house is beginning to smell like a truck stop. Breezes from the Gulf gush through my open windows, but instead of the light, briny scent of salt, today they seem weighted by a heavier odor, reminding me of diesel."
— Author Ellis Anderson of Bay St. Louis, Miss., blogging on Salon.com about the BP oil spill
What do you think of retread tires?

"They're not good. In the summer, they tear up real easy. When they come off the truck, they are tearing something else up."
WILLIAM SIBLEY
Palm Coast, Fla. | Shadd Trucking

"In the summertime, they're not good to have. They will come loose."
ANTHONY JACKSON
Greensboro, Ala. | Leased to Fikes Truckline

"The new retreads are a lot better than the old ones. For the last two to three years, I haven't been afraid to order them. Before that, I wouldn't buy them."
BILL PERKINS
West Point, Ga. | Steelman Transportation

"I think they're a road hazard, particularly with a lack of attention of drivers to the cap lying on the road. It's bad for both truckers and car drivers."
ROB FREEMAN
Blacksburg, Va. | Boyd Bros. Transportation

"Retread tires are good for local drivers, not for over-the-road drivers. It costs more money to have recaps because you wear through them so often."
JOE PERRY
Clanton, Ala. | USA Truck
"I work for a group of owner-operators, and they don't like them. I like virgin tires."
MICHAEL COVINGTON
Decatur, Ga. | Metropolitan Trucking
E-mail your letter to the editor to Lucinda Coulter at lcoulter@rrpub.com or mail to Overdrive, P.O. Box 3187, Tuscaloosa, Alabama 35403.