'My No. 1 idol'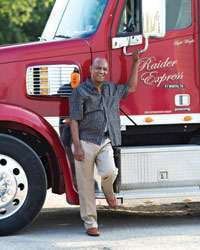 A brother's influence imparts to Louisiana driver aheart for the road and a successful career
Ron Boudreaux used to be his older brother's shadow. Whatever job Charles held, Ron says he was "right there behind him." Charles started out cutting down trees, then moved to making local deliveries in the Houston area.
After Charles took up trucking, he included his younger brother. Driving along Interstate 10 near the Louisiana-Texas border one day in the late 1970s, Charles pulled over and told then 25-year-old Ron to get behind the wheel.
"He asked me, 'Do you think you can do this?' and I said, 'I don't know.' He said, 'Well I think you can,'" Boudreaux says. "I didn't even know how to shift the gears, but he taught me how to drive. He taught me the old-fashioned way."
Boudreaux picked up more than just operating skills from his older brother. The 57-year-old owner-operator says his brother taught him mechanics and how to use maps and plan routes. "He even did his best to keep me out of trouble."
The Youngstown, La., native and resident landed his first driving job hauling supplies and equipment to oil fields for a Houston-based company named Joe D. Hughes in 1978. Twenty years later, Boudreaux took his life savings into the Baton Rouge, La., Freightliner dealership and bought a 1997 Classic.
That year, 1998, he became the first owner-operator at the newly founded Raider Express. He's still with Raider, hauling fresh and frozen meats nationwide.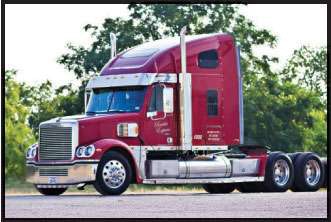 "The first five years of my career, I told myself, 'Well, one day I'm going to have my own truck. One day I'm going to have a big pretty truck,'" Boudreaux says. "I never gave up. Every day out here it's like a dream come true."
Boudreaux traded his Freightliner in 2006 for a 2007 Coronado. The next year, he netted $60,000 and reached 1 million accident-free miles.
He says it's hard to succeed as a one-truck operation. "Prices keep going up and up and up," he says. "Your wages don't." To counteract that, Boudreaux says he strives to keep overhead down, manage fixed costs, be diligent with preventive maintenance and occasionally work extra days.
Boudreaux practices what he preaches, says Raider Express President Mike Eggleton Sr. Boudreaux has worked with him his entire trucking career, following him from Joe D. Hughes to two other companies and eventually Raider.
"He's the hardest working man I know. He's never late on a load," Eggleton says. "You can absolutely depend on him being where he says he's going to be when he says he's going to be there."
Boudreaux is the company's "go-to guy," says dispatcher Nick Nordquist. "You can call on him when you need something to get done, and he makes it happen. He's top notch with everything he does."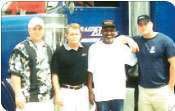 Boudreaux says he has persevered through the ups and downs of the trucking industry. "I'm at the peak of it right now," he says. "But there's bad times and good times. You just have to stick with it through both."
His brother didn't get to see the peak of the career he introduced to Boudreaux years ago. In 2005, Charles died after a heart attack.
"He was my No. 1 idol," Boudreaux says of his brother. "I went to him in my young days to get to know whatever I needed to know.  He took me by the hand and showed me everything he knew about trucking.
"We enjoyed life together, traveled together, partied together. He was always right there – there for me at all times."
Boudreaux says he's not sure if he'll ever step away from over-the-road trucking. "I don't know if it's the smell of the diesel or the highway – it's addicting. It's very addicting. The more you do it, the more you like it. I can't see that I ever will retire myself. I'll save money, but as long as I'm physically healthy, I'm going to be driving a truck." n
Ron Boudreaux
1952 Born Oct. 3 in Lafayette, La.
1970 Daughter, Karen, was born Aug. 26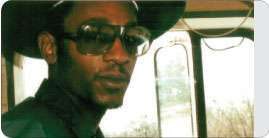 1973 Daughter, Casandra, was born July 15
1978 Started as a company driver for Joe. D Hughes
1980 Daughter, Tondelaya, was born Dec. 20
1992 Daughter, Ashley, was born Oct. 12
1998 Bought first truck
1999 Married Marcella Pradier Oct. 3
2007 Reached 1 million accident-free miles in March
2010 Named finalist for Truckload Carriers Association Owner-Operator of the Year
Trucker trivia
BARBECUE RIBS and family go hand-in-hand when he's not on the road, Boudreaux says. He has a special recipe for his ribs and cooks them in the barbecue pit at his house, usually for 10 to 15 people. "When the people in my neighborhood see me out by the barbecue pit, we get a lot of passersby," he says.
ZYDECO DANCING used to bring Boudreaux and his wife Marcella back to Louisiana when they lived in Houston. Boudreaux says they visited Louisiana on his days off to find places to dance to the accordion-based music.
Nominations for 2011 Owner-Operator of the Year, hosted by Overdrive and the Truckload Carriers Association, are due by Aug. 15. Visit Truckload.org to apply. For more information, see Page 72.