To send in a picture of one of your recent interesting loads, use the form on this page.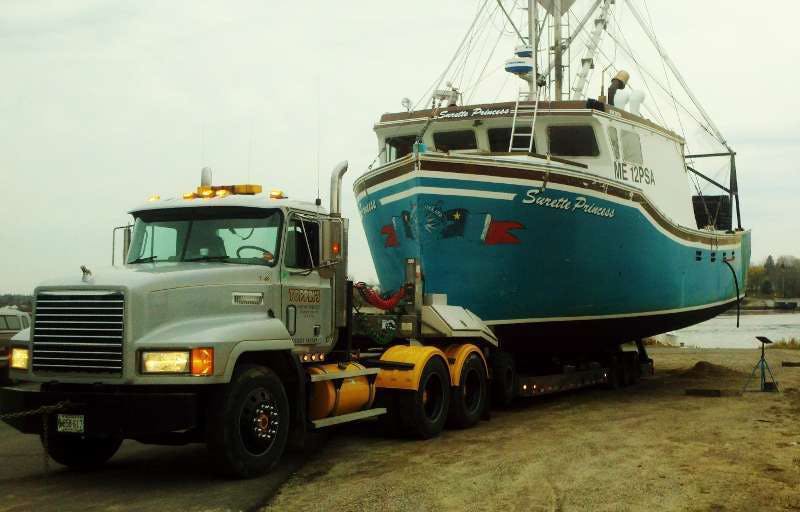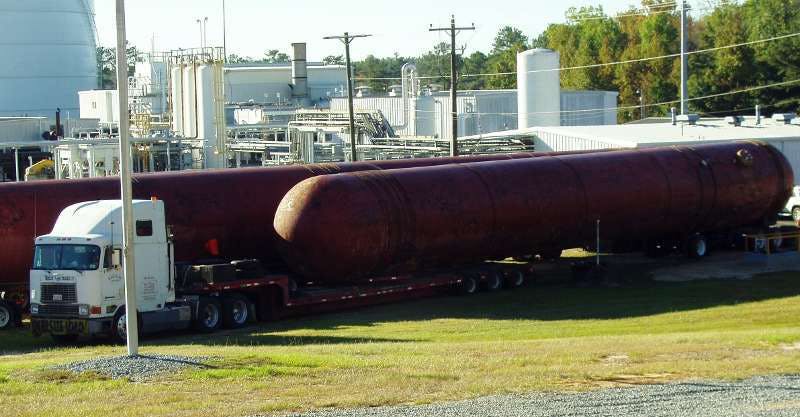 Stanley B. Sanders sent in this shot of the beautifully rugged 1988 International 9700 cabover "owned by S.J.R. & L., Inc., of Minden, La." The rig moved eight of these 60,000-gal. steel tanks "from Macon, Ga. to Minot, N.D." he added.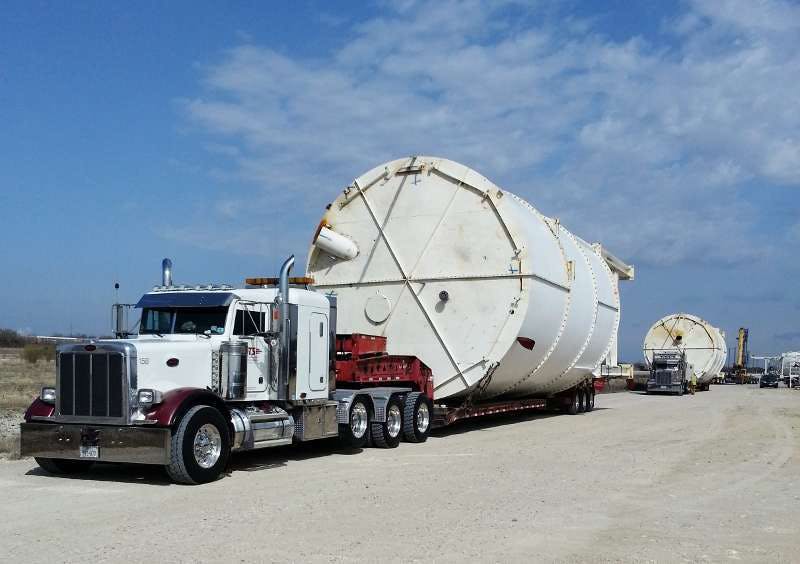 "105-foot long by 20-foot wide by 22-foot, 3 inches high," Darrell Hendrix of STS Heavy Hauling said of these silos. "The customer was told they could not be moved in one piece… But we moved 12 of them in one piece."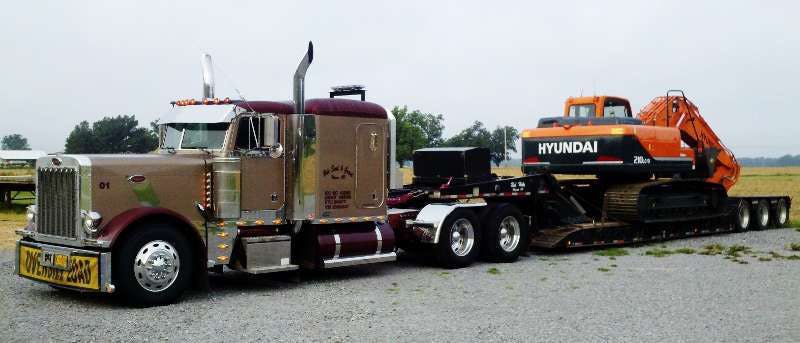 Rob Hale Trucking of Wynne, Ark., delivered this giant Hyundai trackhoe for the Arkansas Highway Department.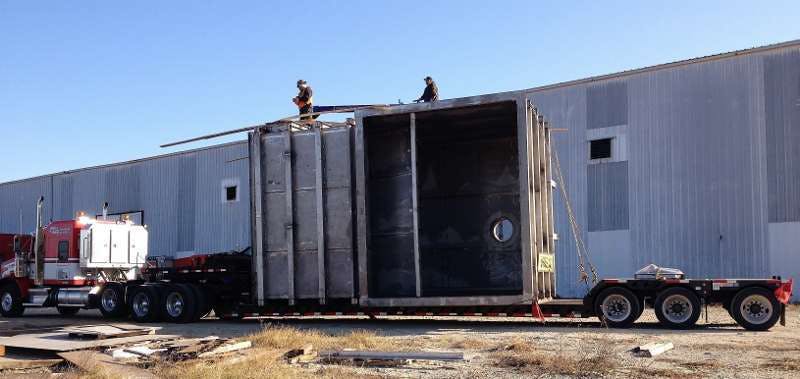 Overdrive reader Curtis Hanson describes this 18-foot-high by 17 wide load as "a piece of duct work I hauled from Henderson, Texas, to a power plant in Rockdale."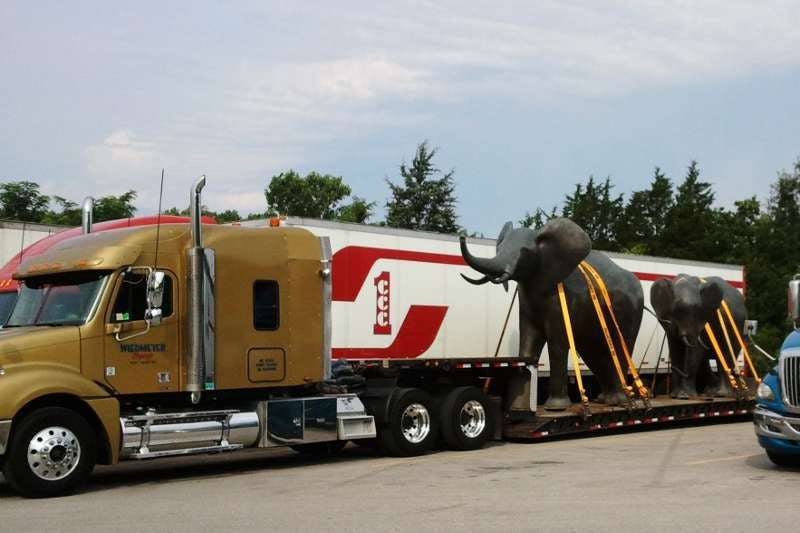 Finally, while she "did not haul this load," says Kathy C., "there were a lot of doubletakes when it pulled into the Pilot in Pacific, Mo."
Keep gettin' 'er done, owner-operators. And if by chance you catch a nice shot of a job well completed, you can send pictures in for this series via the upload form on this page.