Ready to turn your boring blah-looking rig into a rolling masterpiece sure to make other drivers green with envy? The fender experts at Hogebuilt have released their 2015 product catalog featuring the company's comprehensive line of fenders produced with 304 premium mirror-finish stainless steel and 430 midgrade mirror-shine stainless steel. The new catalog features eight new products, including the Ultimate Low Rider half tandems, midgrade full tandems and the patent-pending flush-mount bracket. Hogebuilt's catalog is available online at www.hogebuilt.com and in a traditional printed version. For more information, call 800-421-1589 or email sales@hogebuilt.com.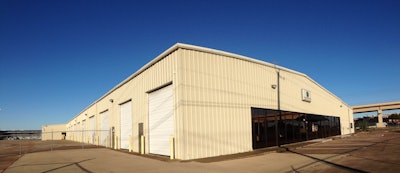 Also there to help truckers make their rigs look and work their best is Fontaine Modification Vocational Services, which is reopening its modification center in Garland, Texas. The facility had been closed since 2012 when most of the truck production that it supported moved away from Garland. More recently, demand for modifications on Peterbilt trucks produced in Denton, Texas, has grown steadily; currently those trucks are modified in Charlotte, N.C., and Gainesville, Ga., for use in the auto transport and street sweeper markets. Fontaine says moving all Peterbilt production to Garland allows trucks to be modified and then be placed back in the OEM shipping system, improving efficiency for many body builders. Limited production will begin in Garland this month, and the facility should be fully operational in early 2015. The shop at 725 S. Jupiter Road in Garland features 45,000 square feet of workspace.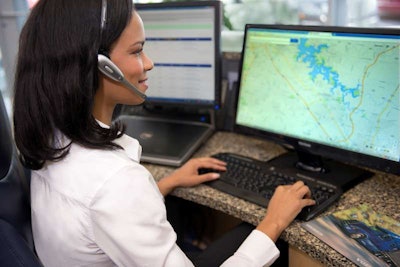 Of course, a good-looking truck that won't roll down the road doesn't do anyone any good. Equipment Editor Jack Roberts, writing for Overdrive's sister publication for fleets, CCJ, recently paid a visit to Mack and Volvo's new Uptime Center in Greensboro, N.C., where the companies hosted North American press at a grand opening for the new facility. Located adjacent to the Volvo/Mack corporate campus in Greensboro, the facility houses more than 150 highly trained product- and customer-support specialists whose sole mission is to leverage Mack and Volvo telematics technology to get trucks moving and keep them moving for customers all across North America.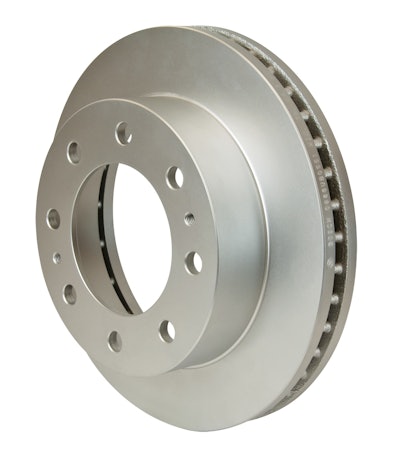 Proper maintenance and upkeep also is mandatory to keep the wheels rolling, and that's why Robert Bosch, a supplier of automotive parts to original equipment manufacturers and the aftermarket, recently released 20 new part number releases for December. The new part numbers include brake pads and rotors, wiper blade sets, remanufactured starters and new and remanufactured alternators. The set includes eight new Bosch Blue Brake Pad sets, four new QuietCast Rotor SKUs, six new Bosch Rotating Machines starters and alternators, and two new Aerotwin Wiper Blade sets, all covering an additional 1.8 million vehicles in operation.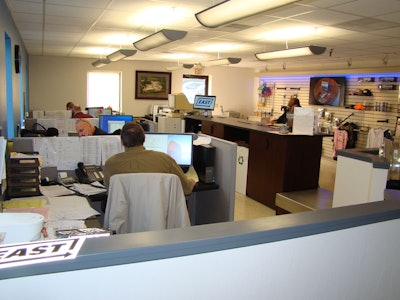 All truck parts have to come from somewhere, and that's why East Manufacturing has redesigned its Parts Center into what the company describes as a state-of-the-art facility at its headquarters in Randolph, Ohio. The Parts Center provides aftermarket parts and accessories for dealer, fleet and owner-operator customers within a 150-mile radius. In addition to East exclusive parts, East offers common parts for all makes, such as airbags, lights, wheel ends and more. The company says the new Parts Center layout allows customers to access parts more efficiently with a large display wall of exclusive East parts, impulse-buy items and East apparel. The layout efficiency extends to two large-screen monitors in the showroom that permit customers to view enlarged schematics to easily identify specific parts they need.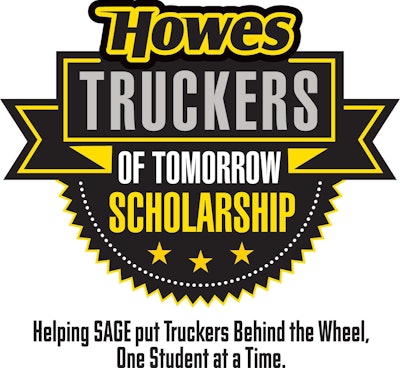 But having some spiffy well-maintained trucks won't do much good if there's no one in the cab to drive them. The good folks at Howes Lubricator Products, a provider of heavy-duty diesel fuel additives, have teamed with Sage Truck Driving Schools for the "Howes Truckers of Tomorrow $1000 Scholarship Program." The scholarship is funded by Howes Lubricator and can be applied for at any of 25 Sage schools across the country, where entry-level commercial truck drivers receive one-on-one CDL training. The scholarship will be awarded to one student at each Sage location and is available starting in 2015. Howes plans to offer the scholarships annually afterward. In order to be eligible for the scholarship, applicants must meet all trucking industry qualifications and demonstrate a financial need. Applications are available at www.sageschools.com or www.howeslube.com, and details also are available on the Howes Lubricator Facebook page or by calling 1-800-GET-HOWES.