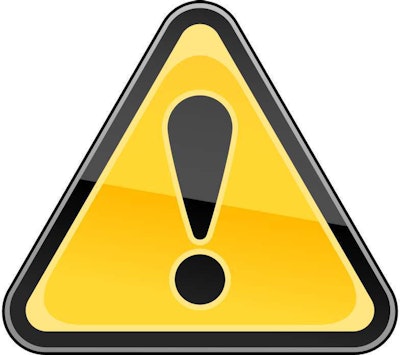 Once dubbed a "lunatic fringe" among transportation advocates by beltway insiders, says Transplace CEO Tom Sanderson, the Alliance for Safe, Efficient and Competitive Truck Transportation (ASECTT) that Sanderson helps lead played a key role in spurring action around reform of the Federal Motor Carrier Safety Administration's CSA Safety Measurement System (SMS). After a myriad of analyses from a variety of places both official and not — including in Overdrive's own multiyear CSA's Data Trail series — more than 60 "trade associations joined with us in supporting the premise that SMS methodology was inaccurate and unfit," Sanderson says.
Speaking to ASECTT members in a recent letter, Sanderson lays out an agenda for the future of the organization that stands in recognition of the battle that was won with passage of the FAST Act in 2015, pulling CSA SMS scores from public view.
That agenda, however, also recognizes "the war is far from over," Sanderson says.
In addition to the continuing to push against reliance of SMS scores in carrier safety assessment, ASECTT sees the new administration as a chance to go on offense in some other areas, Sanderson notes.
ASECTT proposes an alternative to the CSA SMS and data-based approaches to rating that it sees as "fair, reasonable and economical" — a "new entrant-like biannual audit" for carriers, as Sanderson puts it. Likewise, it favors:
Establishment of an "independent judicial branch" at the Department of Transportation to handle "administrative matters and judicial appeals"
Elimination entirely of the use of guidance in lieu of conducting notice-and-comment rulemaking for new regulations
Recognition that it is the agency's job, not the shipper/broker's, to determine carrier fitness
Establishment, whether by regulatory or legislative action, that the "doctrine of preemption requires that federal law 'trumps' the application of state law" when it comes to liability in accident suits, in independent contractor/owner-operator misclassification, and in "state overtime and other employment law situations"
The last item has seen its fair share of attention with recent actions by operators at the Ports of Los and Angeles and Long Beach in California, and around the last highway bill, the so-called Denham amendment sought to reinforce federal pre-emption of state wage and hour laws, also an issue in major carrier lawsuits in various courts in recent years.
As regards the CSA SMS, indications are that the National Academies will release its analysis, as required by the FAST Act, providing recommendations for improvement. Following release, the FMCSA could well be on a path toward making SMS scores public again, provided they address concerns effectively. Sanderson believes the FMCSA has "doubled down" on what many continue to see as official willingness to substitute the SMS for a comprehensive safety rating.
As reported previously in Overdrive, today's investigatory safety audit process has for recent years in some ways emphasized volume of touch points over depth in safety assessment. As Sanderson puts it, FMCSA "is using focused audits, rather than the compliance review required by regulation, and steadfastly refuses to issue satisfactory safety ratings when it cannot issued a conditional or unsatisfactory rating to a targeted carrier. … The basic principle of 'fit to operate is fit to use' has been undermined by the agency's failure to do its job and its insistence that shippers and brokers should second guess it in the name of safety."
FMCSA defends this approach in a variety of ways, noting that contact with more carriers yields better outcomes than devoting scant resources to time-consuming comprehensive audits. The agency tried to reform the rating process entirely to rely heavily on collected roadside data, in addition to investigations, but opposition to that Safety Fitness Determination effort from a wide coalition of trade groups was also high. Upon the Trump administration taking office and stressing a regulatory reform agenda, the agency officially abandoned that effort for the time being.