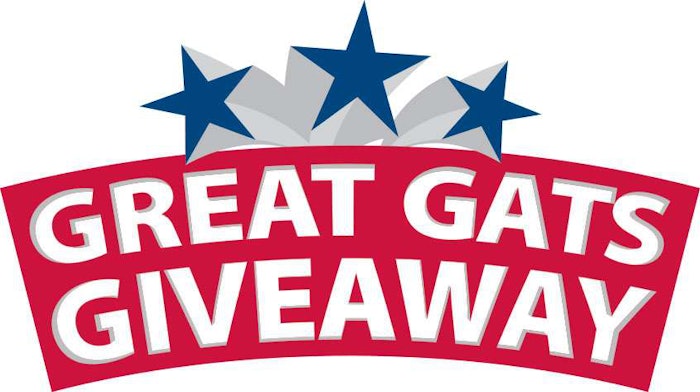 Drivers who register to attend the Great American Trucking Show before Aug. 1 will have a chance to win one of three packages, each of which includes two-night accommodations at the show.
GATS will be held Aug. 24-26 in Dallas, Texas, at the Kay Bailey Hutchison Convention Center. Those who register in July will be entered into the Great GATS Giveaway.
The Grand Prize winner will receive two-night accommodations at an official GATS participating hotel, two VIP concert passes, two GATS VIP preview passes, the ability to tag along with a Pride & Polish judge, a $250 pre-paid credit card and a $50 voucher to the GATS show store.
Winners will be chosen and announced on Aug. 5. Register by Aug. 1 to enter the giveaway. Registration is free online before the show, and onsite registration will be $10.
The show will feature a Friday evening party for attendees, as well as trucks made famous in Hollywood in the 1970s.
The Aug. 25 party, "Take a Load Off with Uber Freight," will feature live music from trucker and recording artist Tony Justice and Australian singer-songwriter Jayne Denham. Justice's four records since 2011 have driven the rise in his profile among truckers. His fourth came out this summer. Justice drives for Greeneville, Tenn.-based Everhart Transportation Inc.
The party will be held from 5:15-8 p.m. at Eddie Deen's Ranch, next to the convention center. Admission is free and will include BBQ sandwiches and fixings. A ticket can be picked up at the Uber Freight booth in Lobby B, near the main entrance to the show.
Attendees will also get a firsthand look at the original tractor and trailer from the TV series "BJ and the Bear," the original tractor from the TV show "Movin' On" and, at the DAS booth, a "Smokey and the Bandit" replica truck and trailer.
More GATS events include the Progressive 5K Run/Walk, Pride & Polish, the Health Pavilion on the show floor that will feature a number of free screenings for truckers, Overdrive's Most Beautiful, the TA-Petro Truck Parking Community and more.