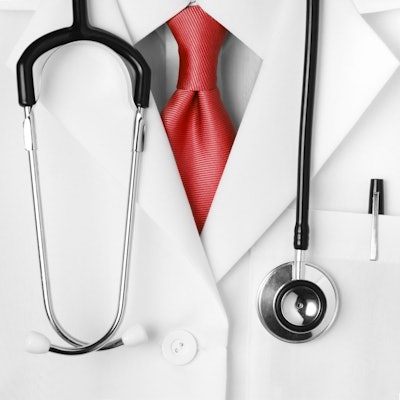 Action in four trucking-related crimes has recently been reported by the Department of Transportation's Office of Inspector General, the Jackson (Miss.) Clarion-Ledger and the Surrey Now-Leader, including cases of two Georgia medical examiners, a police chase involving a trucker and a Canadian fleet allegedly underpaying foreign workers.
Grain-hauling trucker leads police on chase
52-year-old truck driver Eddie Ray Dye, of Tallulah, La., has been charged with felony eluding in Mississippi and other charges in Louisiana after allegedly leading police on a chase after taking a grain-hauler from his employer, according to a report by the Jackson Clarion-Ledger.
Police reportedly used a spike strip to flatten the tires. The report states Dye led officers down I-20 before leaving the interstate for local roads in and around Vicksburg, Miss.
Atlanta doctor sentenced for falsifying DOT medical exams
Dr. Anthony Lefteris was sentenced to six months of community confinement, 180 days of home confinement, three years of probation and 1,600 hours of community service for making false statements and submitting fraudulent data entries to the Federal Motor Carrier Safety Administration.
The OIG received allegations in 2016 that Lefteris has not complied with the DOT's medical exam protocols for applications and renewals for CDLs. During the investigation, OIG was able to obtain fraudulent documents from Lefteris in exchange for cash payments. He also allegedly later made false statements regarding the completion of required medical exams to DOT.
South Ga. nurse practitioner pleads guilty to falsification of records
Tonya Yawn-Lewis, of Helena, Ga., pleaded guilty Sept. 21, to one count of falsification of records with intent to impede proper administration of DOT.
OIG says at the time of the offense, Yawn-Lewis was an approved medical examiner on FMCSA's National Registry of Certified Medical Examiners.
She allegedly routinely signed DOT Medical Examiner's Certificates and Medical Examination Reports for CDL holders without actually examining the drivers.
Canadian fleet fined, ordered to pay back foreign workers
A trucking company in Surrey, British Columbia, Canada, has been ordered to pay back $350,000 to foreign workers and fined $10,000 for allegedly underpaying 29 temporary workers, according to a report by the Surrey Now-Leader.
The report states Jatinder Kang of Harlens Trucking was also given a two-year suspended sentence with probation.
Harlens Trucking reportedly hired 30 temporary foreign workers through a government program between 2011 and 2014. Twenty-nine of the workers were reportedly underpaid for their work at the company with a net underpayment amount of $352,001.82.