Trucking news and briefs for Monday, Feb, 8, 2021:
Fuel prices increase for 14th straight week
A 6.3-cent increase in the national average price of diesel during the most recent week has diesel prices soaring to pre-pandemic levels, just a penny shy of the national average of the week ending March 9, 2020.
The U.S.' average price for a gallon of on-highway diesel is now $2.801, according to the Department of Energy's weekly report. Fuel prices have now increased for 14 consecutive weeks, dating back to the week ending Nov. 9, when fuel was at its 2020 low of $2.372 per gallon.
During the most recent week, prices increased in all regions across the country, with the most significant increase being seen in the Midwest, where prices rose by 7.2 cents.
The nation's highest fuel prices can be found in California at $3.558 per gallon, followed by the Central Atlantic region at $3.005 per gallon.
The cheapest diesel can be found in the Gulf Coast region at $2.566 per gallon, followed by the Rocky Mountain region at $2.699 per gallon.
Prices in other regions, according to DOE, are:
New England – $2.84
Lower Atlantic – $2.74
Midwest – $2.748
West Coast less California – $2.897
ProMiles' numbers during the week saw fuel prices increase by 3.8 cents, bringing its national average to $2.688 per gallon.
According to ProMiles' Fuel Surcharge Index, the most expensive diesel can be found in California at $3.521 per gallon, and the cheapest can be found in the Gulf Coast region at $2.502 per gallon.
Indiana's new oversize/overweight permitting system up and running
The Indiana Department of Revenue's (DOR) Motor Carrier Services (MCS) department's new oversize/overweight permitting system is live as of today. The DOR reported that as of late afternoon "97% of today's OS/OW permits have been self-issued through the system," requiring no manual intervention by staff. To put that in perspective, in 2020 alone, the MCS team issued permits at the rate of more than 1,000 per day, "a large percentage requiring manual processing."
The work on the new system was a result of collaboration with the Indiana Department of Transportation, the Indiana State Police, and trucking industry partners and customers across the state.
While calling the system's launch a success. Indiana DOR did report several reports of "the system logging out customers without warning." They offered the recommendation to carriers to access the system in Google Chrome and complete your permit application using [just a single] tab in the browser. Other tabs may open during the permitting process to show reference information. You should close these tabs when you are finished reviewing the information and return to working the permit in the original tab. The system was designed to process one permit at a time to prevent errors."
PFJ giving away pizza for National Pizza Day
Pilot Flying J is offering its guests a free slice of pizza with the purchase of any size fountain drink on Tuesday, Feb. 9, to celebrate National Pizza Day.
Drivers will need to open the Pilot Flying J app on Tuesday to grab their one-time offer that's redeemable at more than 350 Pilot and Flying J Travel Centers across the U.S.
When redeeming the offer, guests can choose from various pizza selections, including cheese, pepperoni, mega meat, supreme, sausage gravy and loaded omelet, as well as the current limited-time buffalo chicken.
Trucker receives second set of Highway Angel wings
Truck driver William "Bill" McNamee, of Christopher, Illinois, has been named a Highway Angel by the Truckload Carriers Association for stopping to help a seriously injured little girl after her family's vehicle was involved in a head-on collision. Another driver, Ken Lukomski, was also named a Highway Angel for helping at the same accident scene.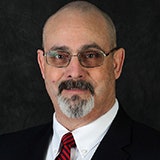 Like Lukomski, McNamee was traveling east on I-44 near Marshfield, Missouri, when he saw the aftermath of a crash in which an eastbound SUV crossed the median and collided head-on with another vehicle.
"Someone was getting a toddler in a car seat out of the backseat and two people were pulling a uniformed officer out of the driver's seat," he said. Someone had placed the little girl on top of the collapsed cable barrier on the grass, but no one was tending to her. He ran over to the girl, who appeared to be around 7 years old.
McNamee, a first responder with his local fire department, said the girl was severely wounded. "She was unresponsive and was having trouble breathing," he said.
Someone handed him a small Army medic kit, and he opened the girl's shirt to reveal chest injuries too massive to perform CPR. "I was praying for her," he said. "I was telling her to keep breathing."
Another person was with the girl's father, an off-duty sheriff's deputy, who was gravely injured.
"He was calling out to his daughter that 'Daddy's here…everything's gonna be okay.' I kept telling her she was going to be okay, that help was coming, and to listen for the sirens." Meanwhile, a nurse stopped to help. "She stabilized the girl's neck, and we got her ready for emergency transport," McNamee said.
The young girl was flown to a children's hospital with several serious injuries requiring surgery. McNamee later learned she is home now and has begun attending school.
This is the second time McNamee has been named a Highway Angel. He was presented with a certificate, patch, lapel pin and truck decals. His employer, Carbon Express, also received a certificate acknowledging their driver as a Highway Angel. EpicVue sponsors the TCA Highway Angel program.