Trucking news and briefs for Friday, Nov. 4, 2022:
Bipartisan bill intro'd in July would ensure work choice for independent contractors
A bipartisan bill introduced in the U.S. House on July 20, titled the "Worker Flexibility and Choice Act," would establish a new work arrangement that combines the flexibility of independent work with certain workplace protections and opportunity for additional benefits.
The bill was introduced by Reps. Henry Cuellar (D-Texas), Elise Stefanik (R-New York) and Michelle Steele (R-California).
"The classification of workers as employees or independent contractors is determined by various tests depending on the specific statute or federal agency and is further complicated by a patchwork of state and local standards," Cuellar and Stefanik said in a supporting document. "Recent policies across the country have placed overly broad restrictions on independent work that further diminish the ability of workers to choose the type of work that best fits their needs."
The bill comes amid new trucking application of California's AB 5 law and its ABC test for contractor classification that are problematic for traditional lease arrangements between motor carriers and owner-operators complying with the long-federally-recognized Truth in Leasing regulations.
According to a press release from Cuellar when the bill was introduced, the relationship between an independent contractor and an employee would be clearly defined through a "worker flexibility agreement," which would be voluntarily agreed to before work begins.
The press release said the bill would:
Ensure the worker retains the freedom and flexibility to accept or reject offers to provide their services, giving them control over when, where and how much they wish to work
Promote worker freedom without infringing on certain workplace rights, including protections against discrimination, retaliation and harassment
Allow the worker to engage with and provide services for multiple entities at any given time
Provide the worker a written summary of any health, pension, training or other benefits they may be eligible to receive
The bill also contains a provision in which a worker flexibility agreement would supersede any federal, state or local wage and hour and tax laws that would otherwise require the worker to be treated as an employee, possibly useful to the majority of owners leased to carriers who want to retain those relationships.
Additionally, under a worker flexibility agreement, a worker would not be treated as an employee for federal tax purposes or under the Fair Labor Standards Act.
"The bipartisan Worker Flexibility and Choice Act will empower workers to choose the type of work that best fits their needs, while allowing businesses to offer workplace benefits traditionally only available to employees," Stefanik said in a press release.
When the bill was introduced July 20, it was referred to the House Committee on Education and Labor and the Committee on Ways and Means. No action has been taken on the legislation since.
[Related: Department of Labor wants to end Trump-era independent contractor rule]
Iowa joins neighboring states in waiving HOS for fuel haulers
Iowa is joining a growing list of states that have waived certain hours of service regulations for fuel haulers. Neighboring states South Dakota and Nebraska also recently suspended HOS regs for certain fuel haulers.
Gov. Kim Reynolds on Oct. 28 signed a proclamation that temporarily suspends hours of service regulations for drivers hauling motor fuels including, gasoline, diesel No. 1, diesel No. 2, ethanol, biodiesel, aviation gas, and jet fuel. The order also allows these trucks to be overweight, up to 90,000 pounds, without a permit.
The proclamation cites "extensive challenges to timely access to supplies of motor fuels," as well as "long wait times at terminals" for fuel haulers.
"Long wait times at petroleum product terminals, combined with the need to truck motor fuels over long distances, make it difficult for transporters to meet demand and comply with state and federal hours-of-service requirements," the proclamation reads. It adds that the temporary suspension of hours-of-service regulations in the state "will increase the amount of these products transported" in Iowa and reduce "the damaging effects of this access constraint."
The waiver is effective through Nov. 27, unless it is canceled sooner.
[Related: Only 25 days of diesel left?]
Catalytic converter theft ring busted
Federal, state and local law enforcement partners from across the United States executed a nationwide, coordinated takedown of leaders and associates of a national network of thieves, dealers and processors for their roles in conspiracies involving stolen catalytic converters sold to a metal refinery for tens of millions of dollars.
Catalytic converters are used on vehicles to reduce toxic gas and pollutants from a vehicle's internal combustion engine into safe emissions. Catalytic converters use precious metals in their core and are regularly targeted for theft due to the high value of these metals, especially the precious metals palladium, platinum and rhodium.
The black-market price for catalytic converters can be above $1,000 each, depending on the type of vehicle and what state it is from, according to DOJ. Additionally, they often lack unique serial numbers, VIN information or other distinctive identification features, making them difficult to trace to their lawful owner.
Arrests, searches and seizures took place in California, Oklahoma, Wyoming, Minnesota, New Jersey, New York, Nevada, North Carolina and Virginia. In total, 21 individuals in five states have been arrested and/or charged for their roles in the conspiracy.
The 21 defendants are charged in two separate indictments that were unsealed Nov. 2 in the Eastern District of California and the Northern District of Oklahoma following extensive law enforcement arrest and search operations. In addition to the indictments, more than 32 search warrants were executed, and law enforcement seized millions of dollars in assets, including homes, bank accounts, cash and luxury vehicles.
"Amidst a rise in catalytic converter thefts across the country, the Justice Department has today carried out an operation arresting 21 defendants and executing 32 search warrants in a nation-wide takedown of a multi-million-dollar catalytic converter theft network," said Attorney General Merrick B. Garland. "We will continue to work alongside our state and local partners to disrupt criminal conspiracies like this one that target the American people."
In the California case, a federal grand jury returned a 40‑count indictment charging nine defendants with conspiracy to transport stolen catalytic converters, conspiracy to commit money laundering, and other related charges.
According to court documents, brothers Tou Sue Vang, 31, and Andrew Vang, 27, and Monica Moua, 51, all of Sacramento, allegedly operated an unlicensed business from their personal residence in Sacramento where they bought stolen catalytic converters from local thieves and shipped them to DG Auto Parts LLC in New Jersey for processing. The Vang family allegedly sold more than $38 million in stolen catalytic converters to DG Auto.
Defendants Navin Khanna, aka Lovin Khanna, 39; Tinu Khanna, aka Gagan Khanna, 35; Daniel Dolan, 44; Chi Mo, aka David Mo, 37; Wright Louis Mosley, 50; and Ishu Lakra, 24, all of New Jersey, operated DG Auto in multiple locations in New Jersey. They allegedly knowingly purchased stolen catalytic converters and, through a "de-canning" process, extracted the precious metal powders from the catalytic core. DG Auto sold the precious metal powders it processed from California and elsewhere to a metal refinery for more than $545 million.
In the Oklahoma case, a federal grand jury returned a 40‑count indictment charging 13 defendants with conspiracy to receive stolen catalytic converters, conspiracy to commit money laundering, and other related charges.
According to court documents, together the defendants bought stolen catalytic converters from thieves on the street, then re-sold and shipped them to DG Auto in New Jersey for processing. Over the course of the conspiracy, defendant Tyler James Curtis received more than $13 million in wired funds from DG Auto for the shipment of catalytic converters and received more than $500,000 from Capital Cores for catalytic converters. Defendant Adam G. Sharkey received more than $45 million in wired funds from DG Auto. Defendant Martynas Macerauskas received more than $6 million in payments from DG Auto for catalytic converters. In all these incidents, most of the catalytic converters sold to DG Auto were stolen, and DG Auto knew or should have known that when they paid for them, DOJ said.
The 13 Oklahoma defendants are Navin Khanna, 39, of Holmdel, New Jersey; Adam Sharkey, 26, of West Islip, New York; Robert Gary Sharkey, 57, of Babylon, New York; Tyler James Curtis, 26, of Wagoner, Oklahoma; Benjamin Robert Mansour, 24, of Bixby, Oklahoma; Reiss Nicole Biby, 24, of Wagoner, Oklahoma; Martynas Macerauskas, 28, of Leila Lake, Texas; Kristina McKay Macerauskas, 21, of Leila Lake, Texas; Parker Star Weavel, 25, of Tahlequah, Oklahoma; Shane Allen Minnick, 26, of Haskell, Oklahoma; Ryan David LaRue 29, of Broken Bow, Oklahoma; Brian Pate Thomas, 25, of Choteau, Oklahoma; and Michael Anthony Rhoden, 26, of Keifer, Oklahoma.
[Related: Fleets warn of a bold truck thief on the loose]
Log truck driver recognized for stopping to help at accident scene
The Truckload Carriers Association (TCA) has named truck driver Rick Ellis, from Lincolnton, North Carolina, a Highway Angel for stopping to help crash victims after a rush hour multi-vehicle accident. Ellis drives for Dustin Ellis Logging out of Lincolnton.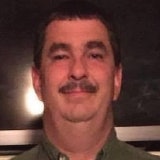 On Aug. 31, Ellis was driving in rush-hour traffic on I-40 in Hickory, North Carolina, around 7:50 a.m., when a multiple-vehicle accident occurred in front of him. Ellis got his log truck to the side of the road and did not hesitate to jump out of his truck to check on two of the vehicles, one of which was more than 100 feet off the road, having lost control and gone down the side and into the trees.
"I first checked on the car that was rear-ended, and that driver was OK," said Ellis, the former 911 Director for North Carolina's Lincoln County. "I saw others exiting their cars and approaching the vehicle that overturned, so I headed off to the woods to check on the truck."
Ellis initially thought the vehicle in the woods was a large truck, and he wanted to be there to help a fellow driver if the truck had turned over or if there was substantial damage to the vehicle, making it difficult to get out. He said the vehicle turned out to be a pickup pulling a tandem axle trailer, hauling pallets. The woman driving the pickup was extremely upset but appeared to be OK, considering.
"She was frantically trying to call her husband to let him know what had happened and even handed me the phone to tell him where she was," Ellis said. "I couldn't get her out of the vehicle because she (had) a chain link fence against the passenger door and a clump of trees at the driver's door. I stayed with her until EMS arrived and took over patient care."
Ellis has been driving a log truck for his cousin's family logging business for many years and is also a former firefighter/EMT.
"Once a firefighter/EMT, always a firefighter/EMT," he said, grateful to be able to assist at the accident scene. "I was a volunteer fireman for 12 years and in the 911 field for 15. It is a rare occasion that I would be able to be at a scene quick enough to offer any help that wouldn't already be there."