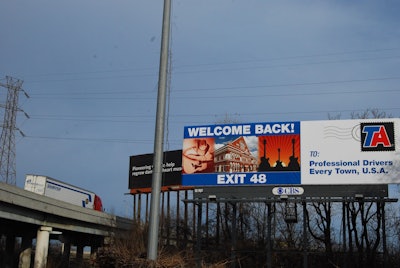 Since Feb. 3, haulers traversing the north side of Nashville's downtown mini-loop coming from I-40 or I-24 West may have noticed a special postcard (pictured) delivered to them in the form of a billboard just ahead of the I-24/I-40 split. For nine months, the old TA billboard there displayed the message you see below, which was changed to a "coming soon" message at the start of the new year .
Well, the TravelCenters of America location at James Robertson Parkway and I-24 is back open. And while it looks much the same as before from the exterior, inside it's a far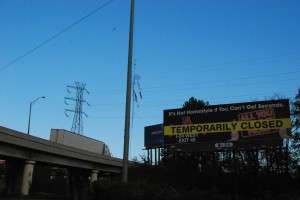 cry from what one hauler I talked to when I was there Saturday reserved a special ire for prior to May 2010 flooding and renovation, however often he stopped there. He was well-pleased with what he saw Saturday, in any case.
As the billboard comes close to expressing, the new layout of the building is better geared toward the needs of those who park on the backlot. The stop's design, from a relocated C-Store and TA Cafe Express just off the fuel islands (which remain in the same location), is oriented more directly toward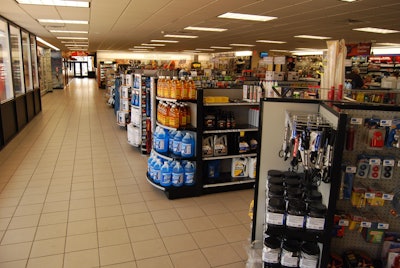 the professional driver rather than, as previous, the four-wheeler lot.
The stop contains an updated game room with pool tables, driver's lounge with movie viewing opportunities, and full-service Country Pride restaurant that feels more like a higher-end casual-dining joint than an all-night diner.
Also, a small fitness room contains an elliptical trainer and other workout machines. Generally, it's great to see it back open for business, after the disaster that hit it last May. If you were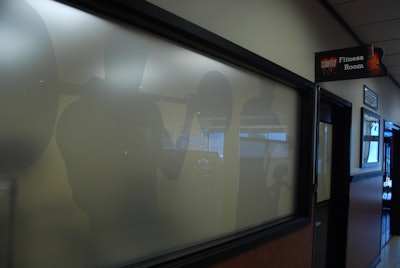 reading here then, it's likely you remember the pics, video and reporting from the scene there, but if not, take a look back through my coverage of the flooding. Then compare the images here at the end of the gallery below, a sort of photographic tour through the flooding and recovery, in some senses still ongoing here in my hometown.
Past stories:
1. First report on the TA flooding event.
2. Follow-up at the TA.
3. The scene in transport sector on flooded Visco St.
4. Clean-up begins.
5. News about the crisis in Overdrive.
6. One fleet's recovery story.
Search "Nashville" in the search box above on this page for more.
[imagebrowser id=9]