All Drivers Together hosts Trucker Buddy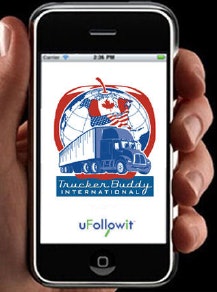 First up, the folks with the All Drivers Together series of conference calls, which have been ongoing with increasing prominence in the months since I reported on them last year, this afternoon are hosting Trucker Buddy International's Randy Schwartzenburg. He'll detail the organization's plans for MATS as well as ongoing efforts to provide students direct interaction with drivers, says owner-operator Ingrid Brown, a principal organizer of the ADT calls. Trucker Buddy "has several teachers looking for a Trucker Buddy to finish out this school year," says Brown, adding that Schwartzenburg will also detail new work put into the Trucker Buddy app, developed in partnership with uFollowit (developer of the software in the TripPak Mobile service, among others) and released at the Great American Trucking Show last year, where the company also detailed a partnership with SendOutCards.com. Read more about these utilities for maximizing driver-class interaction via this story.
To participate in the 4 p.m. EST call today, access information at the All Drivers Together website, or call (712) 432-0075, access code 243977#.
1st Guard's 'Courtney Wilson show'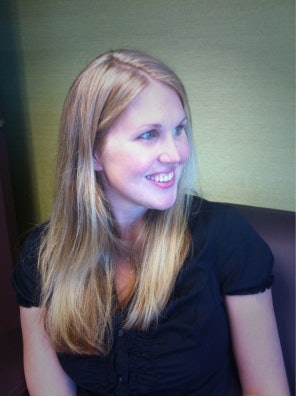 An all-new show, scheduled to take place Thursday, comes by way of the insurers at 1st Guard. Company marketing director Courtney Wilson (pictured), who will serve as the host, reports that the kick-off show tomorrow, Thurs., March 1, at 2 p.m. EST, will feature Steve Bredigkeit of flatbed carrier Boyd Bros. Transportation, whom you may remember from my reporting on parallel percentage/mileage pay programs (like Boyd's Independent Express operation) back in December. "Steve will discuss the innovative solution between merging flatbed and intermodal industries through a system called RailDecks," says Wilson. "I will also talk with George Proctor of Landstar" who'll offer a "state of the industry" of sorts. You can tune in for the half-hour show, hosted via the BlogTalkRadio service, via 1stGuardRadio.com.
Check out more about the new flatbed-to-intermodal RailDecks technology in the Birmingham News here.