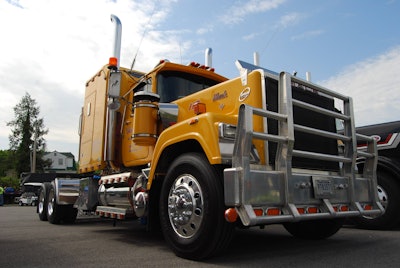 Cinderella sleeper story
I was stoked at the Southeastern Regional Truck Show in Knoxville, Tenn., last weekend when, on Saturday morning, this yellow Mack pulled into the lot with none other than my childhood hometown of Rock Hill, S.C., lettered on the doors.
The unit is the four-year project, completed when he put the truck in service in 2001, of 41-year-old owner-operator John Randolph, who lives in nearby Blacksburg, S.C., but whose shop for his and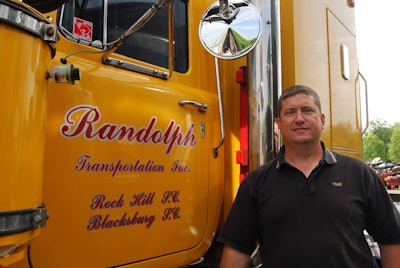 his father's Randolph Transportation business is in nearby Rock Hill off Dave Lyle Boulevard near I-77. Randolph began the restoration and customization process on the 1990 Mack Superliner in 1997, his father scoffing at the improvements all the while.
Randolph says his father was old-school in the approach to his truck equipment as nothing more than utilitarian. "That chrome won't make you any more per-mile," he said. All the same, when Randolph finally finished the rig and backed it out of the shop door, his father looked at it and, well, "I think we're going to do my truck like that," he said.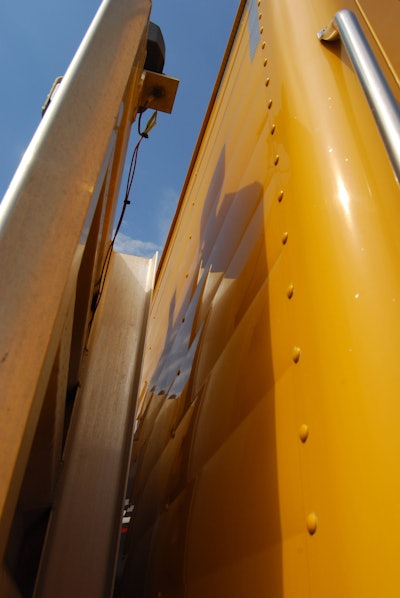 Among the most interesting of the numerous improvements that converted Randolph's father to his way of thinking was the sleeper. "I never thought I could afford a Double Eagle," Randolph says. All the same, the trademark pleating on the back of the 60-inch stand-up is evidence that afford it he did. Randolph well remembers calling the Shipshewana, Ind.-based manufacturer in 1999 and discovering they'd had two bunks specially made for a Superliner in stock since 1991, when a customer who ordered them disappeared.
They were willing to make him a deal.
The Superliner is powered by a 500-hp Mack E9 V8 and 18-speed transmission.
Personal vehicle
Owner-operator J.L. Leonard, leased to Admiral Merchants Motor Freight of Minneapolis, Minn., hauling flatbed, doesn't do any of that work in his beauty of a 1978 Kenworth K100 (he hauls in a 1995 T600), restored to like-new condition in his Kingsport, Tenn., shop. He's had the truck six years, he says, and it's "all original, all Kenworth – it's even still got the 8-track player in it" and is powered by a unique Cummins KT600 engine. How about the beautiful, still-shiny button-tuck lining the cab interior! Find a few views of it, and Leonard himself, below. For more trucks from the show, check out the photo gallery in this post and this story about Colin Stuart's Working Class rig.
Stay safe out there this weekend…