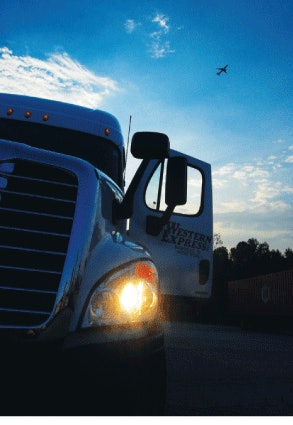 Detention time at shippers and receivers has dominated my discussions with owner-operators about the day-to-day difficulties of the trucking business since the day I started writing in the pages of Overdrive in 2006. Then as now, the constraints of the 14-hour driving window have made long wait times ever more untenable for operators' profitability. Good thing is, as evidenced by many carriers' leased-owner-operator pay packages today, that same constraining 14-hour window has made the argument for charging shippers and receivers for long wait times easier to make.
Further, some owner-operators, such as small fleet owner Thomas Blake, believe the use of EOBRs for hours/vehicle tracking make it even easier to argue for detention pay, while others see the trucking industry's exemption from the Fair Labor Standards Act and the predominate practice of paying per mile as the biggest barrier to achieving full compensation for operators' time on-duty. As FMCSA says it continues to conduct research into the problem, all the while it claims lack of authority to regulate shippers and receivers as primary in its inability to do much to address it.
"Cracks me up!" says owner-operator Jeff Clark. "They seem to find the authority for the things they want to do…. If we weren't constantly churning drivers, market forces would demand [detention compensation]."
If you've missed our report this month on the state of compensation for detention, the No. 3 named challenge to owner-operator businesses today, find a portion of it here.
And here's what sources for the story had to say otherwise:
Owner-operator Clark
It varies from customer to customer for me. We have two customers that I refuse to service because of slow unloads and no detention.
And yes, I absolutely believe mandatory detention [should be law].
Landstar's Joe Beacom
Landstar and its agents place great effort into pursuing detention pay and compensating its BCOs for detention time.
Prime's Don Lacy
"Every second counts" is a project name applied to our continuing efforts to reduce waiting time. Prime has long been a strong proponent of billing shippers and receivers when they waste our operators' time. Obtaining timely approval by the customer is the biggest challenge.
Allen Smith
Regarding his work as a company fuel hauler based in Florida, Smith says, "I personally get compensated somewhat for detention time."
Detention time however is a major problem for OTR drivers. Not only do they not get paid ( many times) for the hours wasted at loading docks, but the time waiting eats up their clock as well as puts pressure on them for the next load. Since drivers get paid by the mile, waiting at docks is analogous to someone with a nine-to-five being forced to take a few hours a day off without pay, then expected to make up the work they lost. Many times this cuts into their mandated break to rest. Talk about safety and truck driver fatigue! I would think the safety groups would be all over this, but why not? All they can focus on is the driver.
If the FMCSA has "no authority" to impose national rules for detention [on shippers and receivers], then why not put it in the [multiyear transportation reauthorization] just as EOBRs have been?