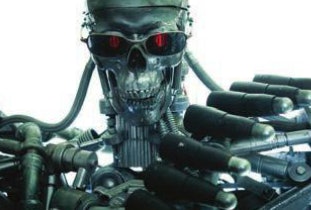 Yeah, we'll start with the last item in the headline, two comments I called out in this month's print Voices section in Overdrive. The first, from "Heaterbilt" commenting under news in part of the creeping reality of more and more advanced driver-assist systems in trucks, speeding toward fully self-driving capabilities, many say. The moral decision to sacrifice yourself to save the life of another is one many drivers feel it's just wrong to turn over to an 80,000-lb. vehicle's computer.
"I remember Terminator saying he can't self-destruct. Guess it's time to build bridges over school crosswalks." –Heaterbilt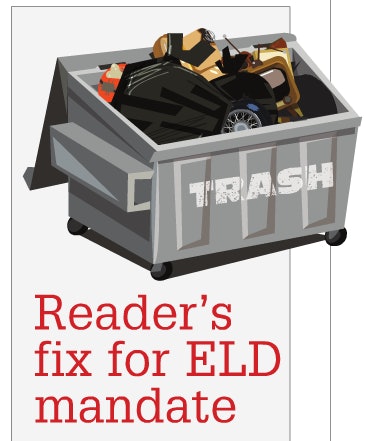 Next up, a gem of a thought from Norman Ott, after reading about the debut of another ELD company, ELD Solutions, with a simple name. Ott brought a little extra complication to it with this:
"I have an e-log solution — toss them into the dumpster." –Norman Ott
Real-man coils and spring cleaning with Joe Bielucki
Based in Connecticut, owner-operator Bielucki, hauling for a bevy of shippers and an occasional broker in the region around his home with a flatbed pulled behind a daycab 2004 KW T800, checks in from time to time with images from the road, such as the one at this link when he was served up a reminder of days gone by loading in the road from and old warehouse in a historic industrial section of Taunton, Mass.
Here's the latest couple:
How's it look for you out there this weekend?