Throughout Overdrive's history, contributions to the magazine from working owner-operators and other truckers have been a primary way to keep the magazine grounded in the interests and concerns of the readership. The focus tracks all the way back to founder Mike Parkhurst, who as a young man had been an owner-operator himself before starting the magazine, to the present, where the Voices section of our website takes the place of traditional letters to the editor and working operators like Clifford Petersen and Paul Marhoefer offer their own original stories. 
In 2018 another such operator, writer and photographer Don Christner, by happenstance discovered a trove of history in the area around his Cheyenne, Wyoming, home base. As he wrote: 
I was driving on a gravel road here in Wyoming when the sight of a big Marmon COE unexpectedly caught my eye. I hadn't seen one in years. There were more unusual trucks in this yard, trucks from the 1970s and early 80s carefully parked in a row: The Marmon, a Diamond Reo cabover, too. A Mack Superliner, a Diamond Reo conventional and an Emeryville.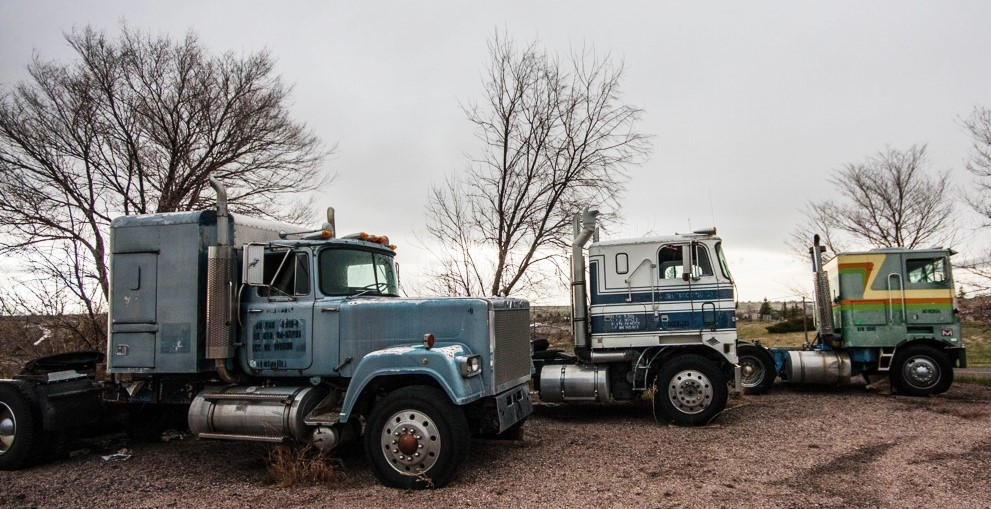 Just a few of the classics Christner found. Read Christner's introduction to them all in the first story in his 2018 series via this link.

These are the trucks that were on the road when I was a young man, straight-up-honest work trucks from an era that's gone and almost forgotten. There was a freedom and a high sense of ownership and responsibility from that time that now seems gone from trucking.
I absolutely had to take pictures, but there were "NO TRESPASSING" signs everywhere. I needed permission, but didn't know who owned these trucks, and no one seemed to be at the house whenever I stopped by. And I stopped there several times in the weeks and months that followed.
Then a friend at work, Lynn McColl, and I were having coffee one morning and I told him about the trucks. "Oh, that's my cousin!" he said. He put me in touch with Machelle and Ralph Pike, daughter and son-in-law, respectively, of Junior Elmore, who owns these trucks. I was able to talk with them about the trucks, and take photos.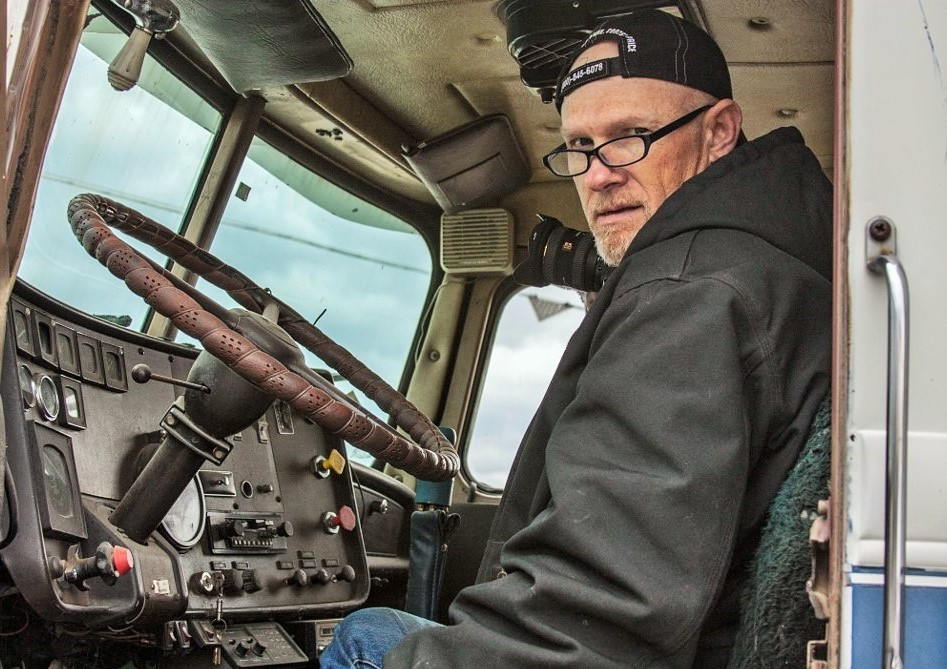 Don Christner, pictured in 2018 in the cab of one among Elmore's rigs.

Christner would go on to chronicle the beautiful rigs on the former small fleet yard of Elmore's "Junior's Trucking & Towing" business, operational from 1966 to 1999, through close looks at several of the rigs and notes from interviews with the family. Along the way, Christner delved into his own history, and his long attraction to the trucks and businesses of men much like Elmore, all of which brought him to trucking from a young age.
Follow links in the captions to the four photos below to read more directly about each of the rigs.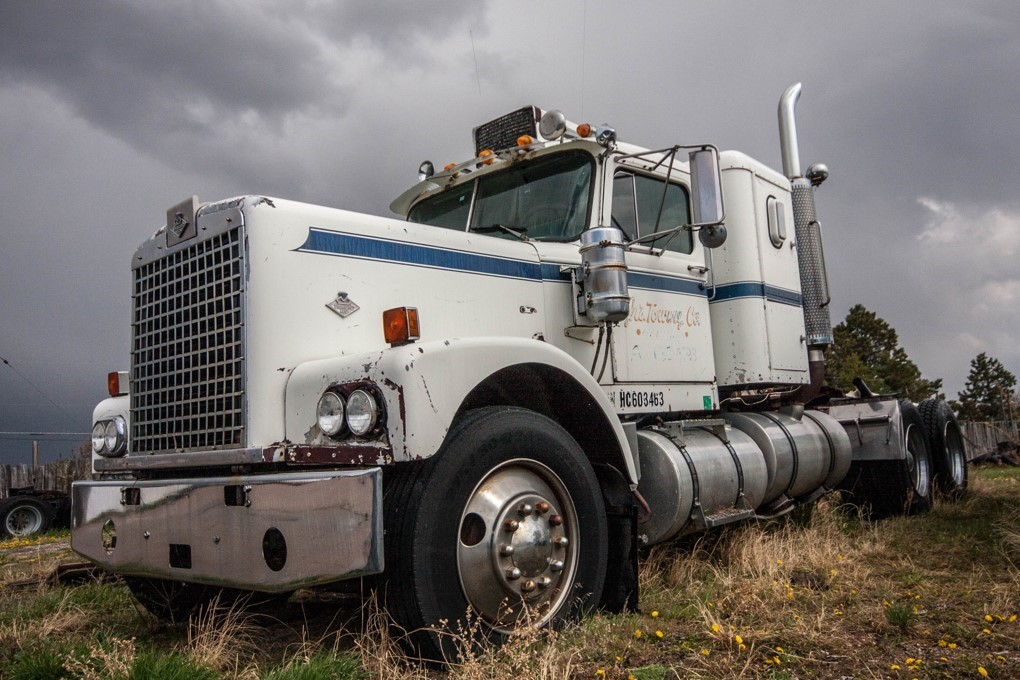 As Christner told the story of this 1974 Diamond Reo, "Junior Elmore's daughter, Machelle, got a Wyoming chauffeur's license at 16 years old. It was a different time, with different qualifications. It was Wyoming, and she got it! 16-year-old Machelle and her dad would go cross-country, team truck driving in the Diamond Reo when it was new. I guess she could just really drive. Her mother hated trucks, and really worried that she would never grow up and be a girl. They would go to Washington state and Idaho to haul for Taco John's. Showers at the truck stops were more like a men's locker room, so Junior would stand at the door and keep everyone out while she took a shower. Machelle well remembers a phone call from George Markle, the Diamond Reo dealer over at Laramie, Wyoming. He said he had a lazy man's truck he wanted Junior to come take a look at, a brand-new 1974 Diamond Reo conventional. Why a 'lazy man's truck?' It had a 4×4 air shift transmission." Christner goes deep into the rig's mechanical details with interior, exterior and engine compartment detail shots and more via this link.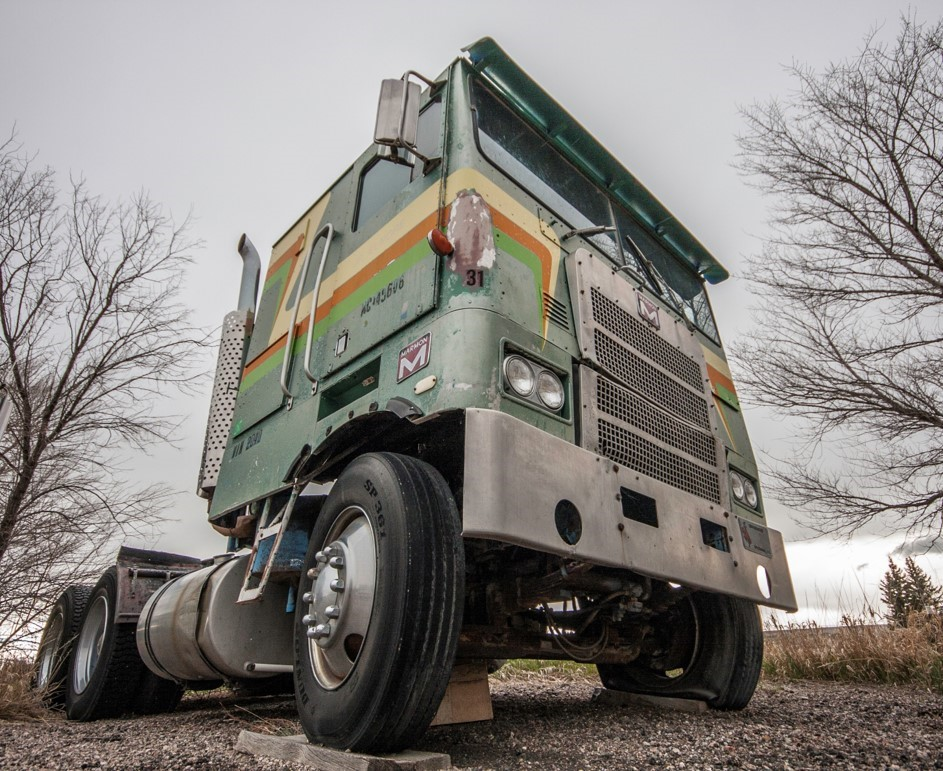 Junior Elmore's Marmon caught Christner's eye right off for a very simple reason: "I'd never seen a Marmon cabover in the flesh before," he wrote. "Up close, it's easy to see why a Marmon cabover was used in the movie 'Transformers: Age of Extinction' as the Autobot Optimus Prime. Elmore's Marmon COE #31 HDT-BC-86 was Manufactured 03/1977 in Garland, Texas. This is a complete truck with no parts taken off. Still running when parked in 1999. A good honest work truck that's nicely spec'd out." Find more details, and history, via this link.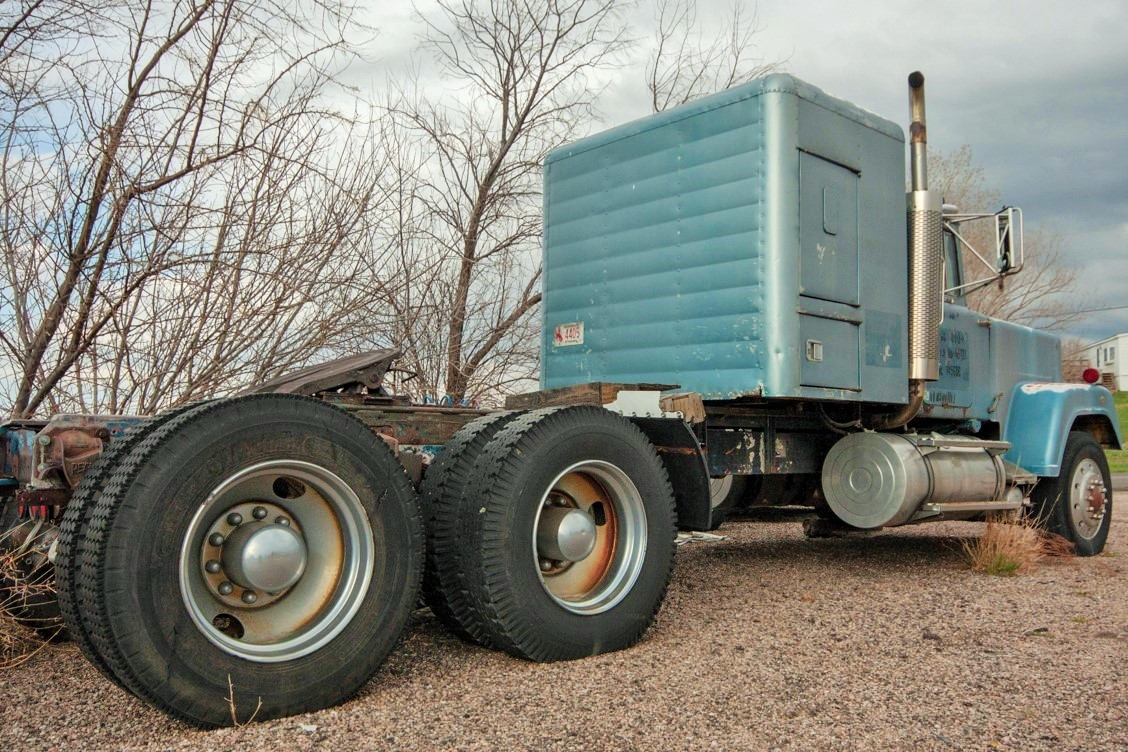 "Opening the hood I was stunned to find a Silver 92 V8 Detroit (445 hp) in it," Don Christner wrote with his piece about this 1984 Mack Super-Liner. "Whoa! Never saw a Super-Liner with a Jimmy in the circles that I ran in. The alternator and air compressor drive off the back of the motor. The transmission is a 13-speed. Ralph Pike drove this truck pulling heavy loads on a lowboy for Elmore's towing and recovery business. Pike says it was a hot rod in its day that would really go. I can just hear an overloaded Detroit-powered Mack coming down the road." Read on via this link.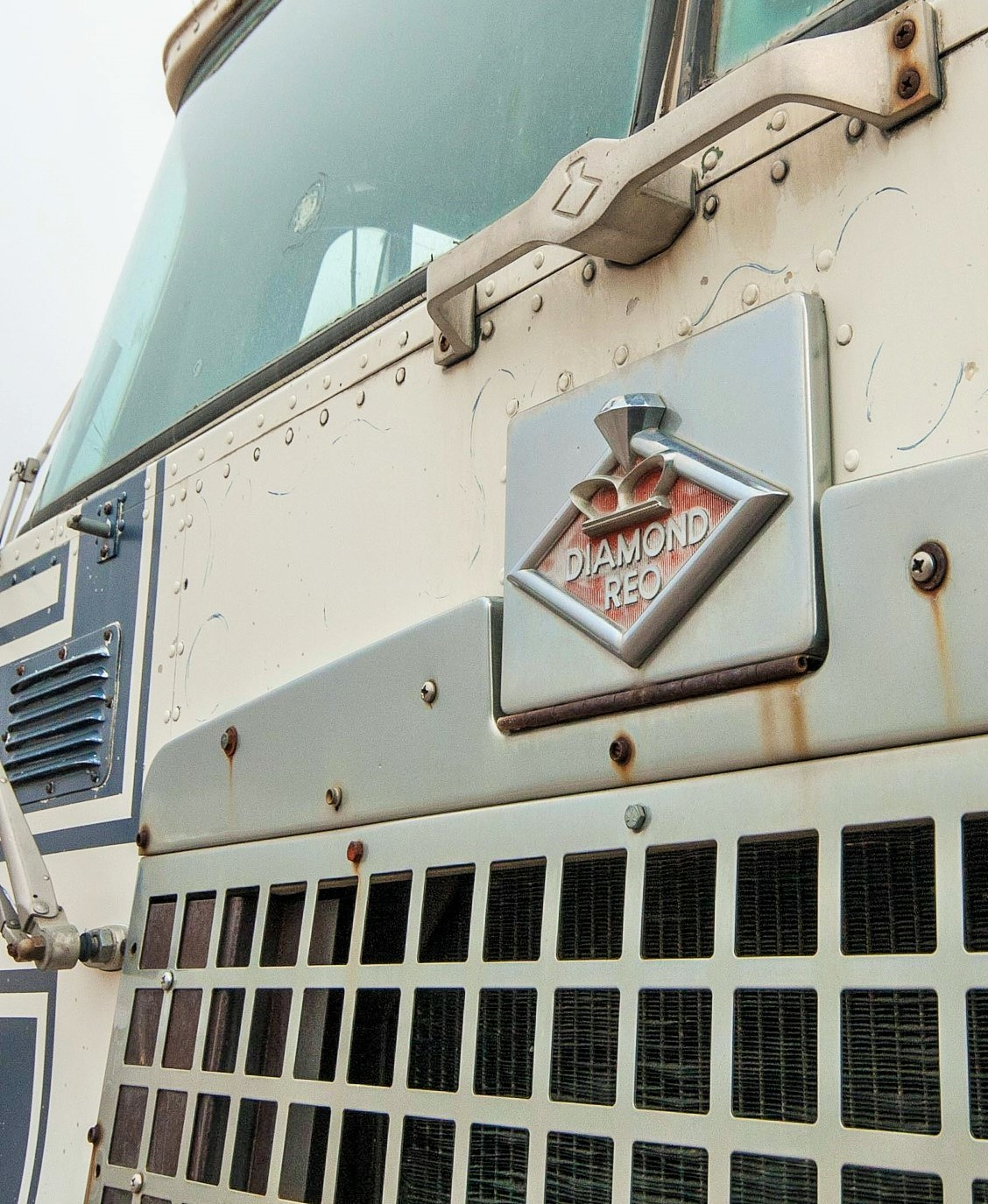 "I frankly haven't seen a Diamond Reo Cabover on the road in 30-plus years," Christner wrote about the Detroit-powered 1975 model he found on Elmore's old yard. "Several years ago, I flunked my annual safety ridealong because I didn't exit the cab of my conventional truck with three points of contact, so I had to have an hour of training. A lot of companies have a policy against leaving the ground to wash the windshield. In the hazardous materials safety world that I work in, they just wouldn't let you drive a truck like this because of liability getting in and out of it. I'm trying to imagine a DPF filter on a two-cycle Detroit Diesel motor like this! A DOT inspection with oil leaking out of it would be a tough sell at the scale house today, no doubt. You just couldn't build and run a truck like this new today. The drivers that drove these trucks from this era are proud of the work that they got done with them. I sure would like to see it restored and preserved." Catch more of Christner's story and photos via this link.