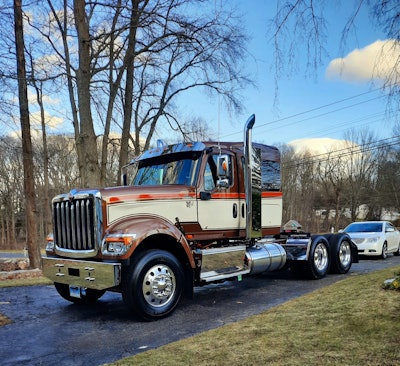 All photos courtesy of Joe Bielucki
After a successful, but tough negotiation with his main customer, owner-operator Joe Bielucki ordered this 2023 International HX, even though he thought his last Peterbilt was going to be his retirement truck.
"It's a 2023 International model HX with a 500 Cummins and a 13 speed manual Eaton transmission. The paint scheme is a copy of the International Eagle 4300 series from the 1970s and early 1980s," said Bielucki.
Bielucki wrote the factory and sent in an old brochure with a picture of the old Eagle 4300 and asked if they could replicate the paint scheme. After a bit of a wait, the factory emailed back with the whole layout figured out and he took delivery of the truck in November of last year.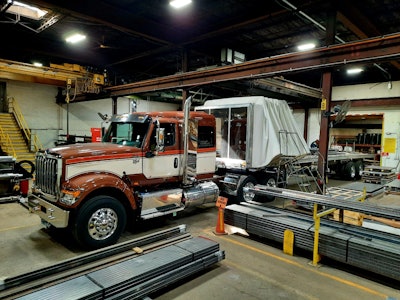 He mostly uses it to haul flatbed loads of steel doing regional work around his home base in Connecticut.
"It's a nice truck and I really like it," he said. "I'm doing 65 right now and it's smooth as silk." Catch a few more images of it below or via this story about that recent contract negotiation.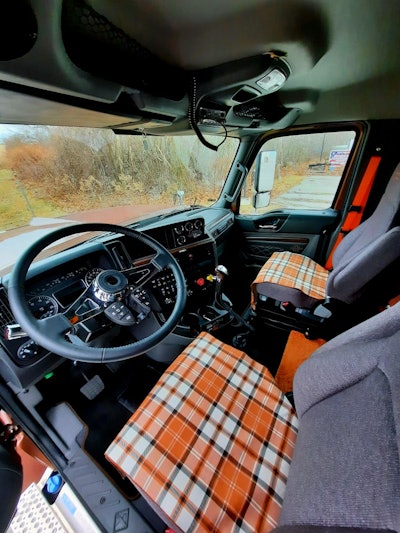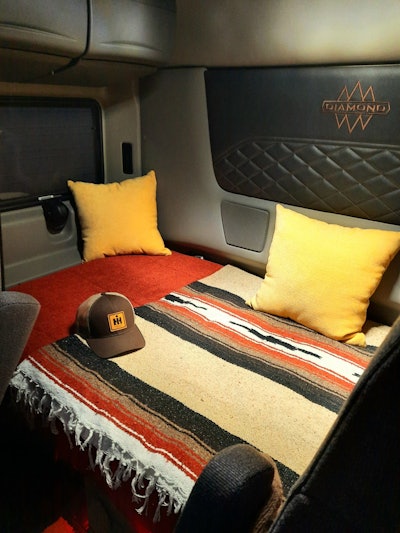 For custom-equipment features delivered to your email inbox, subscribe to Overdrive's weekly Custom Rigs newsletter via this link.