Trucking news and briefs for Monday, May 2, 2022:
Truck orders, other metrics suggest freight markets' strength despite slowdown
A sharp and extended pullback of spot market rates, coupled with a surge in the price of diesel fuel, has sounded alarm across pockets of the industry, but that concern hasn't yet widely trickled out to fleets, many of which are still waiting for new equipment to be delivered, reported Overdrive sister publication CCJ Chief Editor Jason Cannon.
ACT Research Vice President Steve Tam said just more than 11,000 Class 8 truck orders have been canceled this year versus an order intake of about 64,000 over the first three months of 2022, and just under 4,000 trailers compared to orders of more than 91,500. March's trailer cancelations were the lowest this year, according to Tam, while truck cancelations dropped 1,500 units from February highs.
"While it might not be completely obvious, cancelation activity is essentially a non-issue," Tam said. "Most of the activity is actually the OEMs performing housekeeping -- that is, canceling orders for previous model year equipment and replacing the order with a corresponding new order."
[Related: A spot market volume boost, owner survey shows optimism]
Tam added that demand is still strong despite the slowing of freight growth. "Freight is still growing, just at a slower rate," he said. "In the near term, the decline is from historical highs. Relative to the longer term, growth remains intact."
Don Ake, FTR Transportation Intelligence's vice president of commercial vehicles, added that FTR is still forecasting freight growth to continue this year and be just under 3% next year. "Of course, there are risks to this forecast, and if the economy eventually goes into recession, it would probably take the freight markets with it," Ake noted.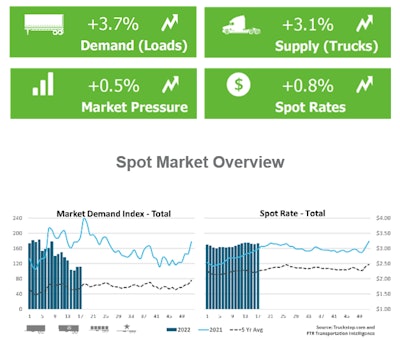 Carriers not waiting for new assets are still paying historic premiums for used sleepers and are doing so -- sans some softening in demand for higher mileage equipment -- without hesitation. J.D. Power Senior Analyst and Commercial Vehicles Product Manager Chris Visser noted that while fleets and lending institutions are taking a more "mature" view of the industry, "there's still a high volume of freight to move and a lot of buyers for used trucks. I doubt anyone's making major changes currently, but this quarter will be pivotal."
Read Cannon's full report on the freight market's slow but continued growth on CCJ.
[Related: Is a 'trucking bloodbath' on the way as rates soften against high diesel?]
ATHS set to host annual convention in June
The American Truck Historical Society will kick off its National Convention and Truck Show next month, June 9-11, in Springfield, Illinois.
The ATHS National Convention and Truck Show will be open to the public at the Illinois State Fairgrounds from 8 a.m. to 5 p.m. June 9 and 10, and from 8 a.m. to 4 p.m. June 11.
Gate admittance is $15 for adults, and children 12 under are free. Pre-sales can be purchased online.
ATHS averages 1,000 trucks of all shapes and sizes on display with around 10,000 spectators at its annual show. The event offers historic trucks to view, a vendor expo, and learning sessions.
Individuals interested in bringing a truck to the live event in Springfield can register online.
For truck enthusiasts unable to attend the live event, there is a virtual option. Guests can enjoy all on-site activities from the comfort of their homes by attending the 2022 National Virtual Truck Show, June 17-18. Virtual truck and attendee registration is available here.
Autocar recalls 900 severe-duty trucks
Autocar is recalling approximately 908 model year-2019-2021 Xpeditor Class 8 severe-duty trucks due to a lighting issue, according to National Highway Traffic Safety Administration documents.
In the affected trucks, the hazard lights will not function when the ignition is off. As such, the trucks do not comply with the requirements of Federal Motor Vehicle Safety Standard number 108, "Lamps, Reflective Devices, and Associated Equipment."
Dealers will repair or replace the wire harness, free of charge, to fix the issue. Owners can contact Autocar's customer service at 1-888-218-3611 or 1-877-973-3486 with recall number ACX-2202. NHTSA's recall number is 22V-262.
Driver named Highway Angel for helping at fatal accident scene
Hirschbach Motor Lines truck driver Brian Biggs, from Delaware City, Delaware, has been named a Highway Angel by the Truckload Carriers Association for helping rescue a family during a fatal accident.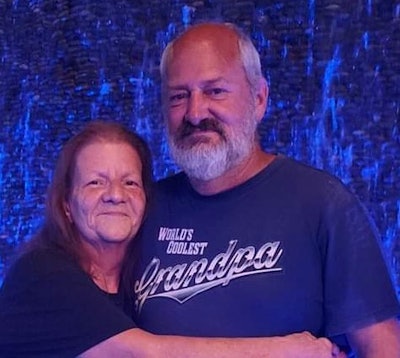 On Feb. 27, 2022, in Kirkwood, New York, Biggs was turning right to the get-on ramp of Exit 1 on I-81 South when he noticed a little girl coming up out of a creek alone.
"I knew something wasn't right, so I parked on the shoulder and ran over, and that's when the father had come up out of the ravine," Biggs said.
The father told Biggs his son was still in their crashed van, which was in a very deep creek and was not able to be seen. Biggs and another bystander crawled down into the creek to find the van on its side, as a result of head-on impact into a concrete wall.
Without hesitation, Biggs maneuvered into the van with the 14-year-old boy and was talking to him along with the other bystander. A New York State Trooper arrived and climbed in the van, as well, to assess the situation. The boy claimed his shoulder hurt, but he was OK.
As the paramedics were arriving at the scene, the boy went into cardiac arrest and died, despite extensive efforts to revive him.
"I'm glad I was there, at least, to try to help him out," Biggs said. "But it just wasn't good -- it was horrible."
Biggs said the victims' father said he had fallen asleep while driving, which caused the crash.
Biggs said he is planning to make a wooden cross to put up at the scene of the accident in honor of the deceased boy.
"I've been here 35 years and that's one of the worst [accident scenes] I've ever seen," he said. "I was just glad to be there at that spot -- that young kid could've passed away alone."
For his willingness to help, TCA has presented Biggs with a certificate, patches, lapel pin and truck decals. Hirschbach has also received a letter acknowledging him as a Highway Angel.