Trucking news and briefs for Tuesday, Feb. 1, 2022:
MATS announces concert, tractor pull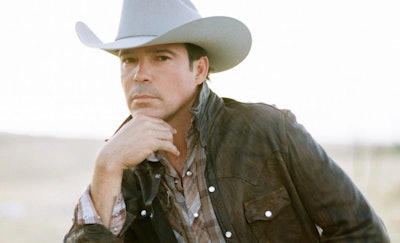 Country music star Clay Walker will entertain attendees during the 50th annual Mid-America Trucking Show to be held next month in Louisville, Kentucky.
Walker, who has had four albums go platinum and six singles reach the top spot of the country charts, will perform Friday, March 25 in Freedom Hall of the Kentucky Expo Center. The concert, which is sponsored by DAT Freight and Analytics, is at 7 p.m. Attendees can pick up their free tickets at the DAT booth (65216).
Additionally, for the first time since the early 1980s, MATS will host a Truck and Tractor Pull as part of its event lineup this year. The "MAC Trailers Winter Nationals Championship Pull" will be held in Freedom Hall on Saturday, March 26, the final day of the show.
Adding an element of power and noise, the Championship Pull will feature heavy hitters from the Hot Rod Semi, Pro Stock Tractor, Unlimited Super Stock Tractor, and Mini Rod Tractor divisions.
Doors for the event open at 4 p.m. with pullers first hitting the track at 5 p.m.
Free registration for MATS is available online.
Diesel prices continue 2022 climb
Diesel fuel prices during the week ending Jan. 31 jumped another 6.6 cents, marking the fourth straight week with an increase, totaling a 23.3-cent increase since the beginning of 2022, according to the Department of Energy's weekly update.
The U.S.' average price for a gallon of on-highway diesel is now $3.846, the highest since the week ending Aug. 4, 2014, when a gallon of diesel cost $3.853.
Prices increased in all regions across the country last week, with the most significant increase being seen in the Gulf Coast region, where prices jumped 7.7 cents.
The nation's most expensive diesel can be found in California at $4.862 per gallon, followed by the West Coast less California at $4.184 per gallon.
The cheapest fuel can be found in the Gulf Coast region at $3.608 per gallon, followed by Midwest at $3.714 per gallon.
Prices in other regions, according to DOE, are:
New England – $3.833
Central Atlantic – $4.002
Lower Atlantic – $3.761
Rocky Mountain – $3.757
ProMiles' numbers during the same week saw fuel prices increase by 4.8 cents, bringing its national average to $3.66 per gallon.
According to ProMiles' Fuel Surcharge Index, the most expensive diesel can be found in California at $4.751 per gallon, and the cheapest can be found in the Gulf Coast region at $3.498 per gallon.
COVID-19 vaccine clinic begins at Quebec forwarder facility, open to partner owner-ops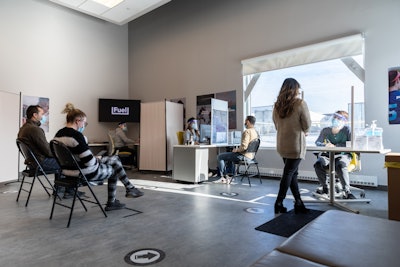 Quebec, Canada-based 3PL/freight forwarder Fuel Transport, with operations also in the United States and Mexico, is joining other large Quebec-based companies in proactively offering in-house vaccination/booster shots to all their employees, the families of employees and selected friends.
The company joined a Quebec Ministry of Economy and Innovation initiative launched in 2021, which received a positive response from many Quebec-based companies. The goal of the initiative is to administer more than 75,000 doses over the next few weeks. More than 30 Quebec companies including Air Canada, Danone, National Bank, Walmart and CAE have joined the effort. Fuel Transport and partner companies will be provided with the doses but will be entirely responsible for administering the vaccines. Participating companies must also commit to vaccinating a minimum of 100 people.
Fuel Transport says it has achieved an almost 99% vaccination rate among its employees in Canada, the United States and Mexico. 100% of all their employee drivers have been vaccinated, partially a result of a $10K incentive for getting vaccinated.
As of January 15, Canadian truckers must be fully vaccinated to avoid a 14-day quarantine when crossing the border from the U.S., and as of January 22 must be vaccinated to enter the U.S.
"This vaccination clinic is designed to support the physical and mental health of our employees," says Robert Piccioni, Founder and CEO of Fuel Transport. "We're doing everything we can to mitigate the overwhelming stress and anxiety caused by such an unprecedented disruption to their lives, and providing better access to vaccines is a part of that effort."
[Related: Owner-operator's maiden voyage across the border hits big protest backup]
Trucker Tools integrates Simple Truck ELD location data
Trucker Tools is partnering with Simple Truck to enable access to real-time truck location data from Simple Truck ELD units within the Trucker Tools Smart Capacity carrier and capacity management platform. Simple Truck has more than 4,000 of its devices installed and operating with independent owner-operators and small fleets.
Lathrop, California-based Simple Truck provides an ELD option that is certified and registered with the Federal Motor Carrier Safety Administration, fully meeting its technical specifications. Simple Truck also provides a complete bundle of online products for all a trucker's mandatory tax and regulatory compliance filing needs, as well as insurance and other safety devices, enabling truckers to focus on driving, the company said.
Simple Truck joins more than 70 ELD and telematics technology providers that have established links with Trucker Tools to capture location information from truck-based ELDs, said Prasad Gollapalli, the company's founder and chief executive. The companies have implemented a secure Application Programming Interface (API) supporting the integration, which went live last week.
Importantly, Gollapalli emphasized that the provision of ELD data is permission-based. The truck owner and/or driver controls access to their ELD. Once activated, in-transit data from the ELD moves seamlessly into the Trucker Tools platform, accessible through the Trucker Tools Smart Capacity app on a smartphone, tablet or desktop computer. The platform's strict controls and permission-based access ensures no other ELD data outside of location updates is shared.
For truckers, the benefit is flexibility, control, convenience and an option for improving tracking compliance for customers, the company said. Activation can be instituted within a day once a request from a shipper or broker is received, and driver permission obtained.
Lane closure planned tonight at I-515/I-15 interchange
Southbound I-515 (U.S. 95) will be reduced to one lane at I-15 in Las Vegas overnight tonight (early Wednesday, Feb. 2) from 12-3 a.m. local time, according to the Nevada DOT. A contractor identified an area on the viaduct deck at City Parkway that needs rehabilitation work.