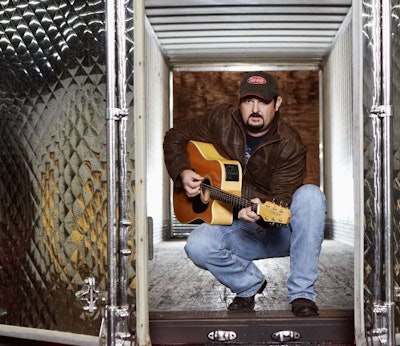 With driver and singer-songwriter Tony Justice's "Apple Pie Moonshine" hitting all the major truck stops in the next weeks, a story upcoming in our December issue (you'll find it here at the website early next week) tells his story.
In advance of that record hitting shelves, you can check out a selection of his "The Big Road" song via this post, but he also offered a download special to Overdrive readers in his version of Eddie Rabbitt's "Drivin' My Life Away." Follow the link at right to listen.
For more on Justice, find reports from the first two "Apple Pie Moonshine" recording sessions in Nashville here and here.
And stay tuned for the full story.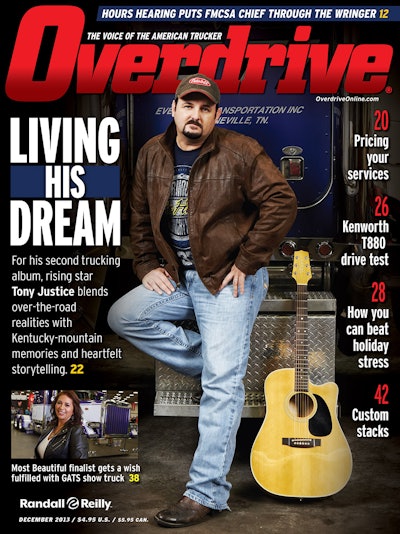 Podcast: Play in new window | Download