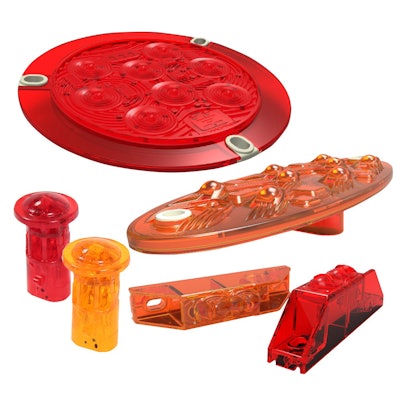 Earlier this year, Phillips Industries announced a distribution agreement with the Innotec Group that combined Innotec's BoardFree lighting products with Phillips' Sta-Dry trailer harnesses. The products available through the arrangement originally were available only to OEMs, but now the BoardFree-Phillips lineup of exterior lights is available to the aftermarket through the PermaLite XT program, which includes include side turn, stop-tail-turn, mid-turn and marker lights, as well as low-profile marker, clearance and license lights. Innotec says its BoardFree in-mold technology is designed to eliminate the need for a traditional printed circuit board, resulting in an ultra-thin light that generates no hazardous waste and extends the life of the lights.

Pegasus TransTech released a new smartphone application, Transflo Mobile+ , designed to allow drivers to accept loads, update trip status, report accidents and claims, receive and send messages to their fleets and send delivery documents. The app interfaces with a fleet's TMS system to show the driver available loads with the ability for the driver to accept a load, decline a load and confirm pickup-and-delivery. A new settlement function allows drivers to access information showing when they have been paid for a load. The app also allows drivers to take color pictures and fill out electronic forms for accidents or claims.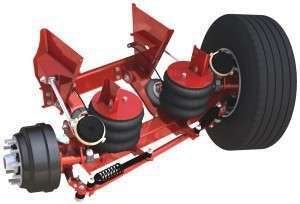 Truck and trailer suspension provider Watson & Chalin launched its new Spanish website designed to improve communications, build relationships and provide products and services for fleets, owner-operators and truck and trailer manufacturers in Mexico and South America. The company also rolled out its X-Trac expedited shipping program designed to allow customers to order up to three selected lift axles and have them shipped from a number of strategic locations throughout North America, with an expected delivery time of 48-72 hours. X-Trac currently is stocking quantities of its Tru-Trac family of steerable products – SL8K-0993; SL13K-1195 and SL20K-2065 – and from the Atlas family of nonsteer product offerings, AL20K-2200. Freight is prepaid and added to the customer's invoice, allowing them to save costs by taking advantage of W&C discounted freight rates.

Finally, Supreme Industries touted its FiberPanel HC, a lightweight truck body sidewall designed for truck owners and fleet operators to increase their payload capacity, decreasing their overall operating costs per load. The option is built with a durable fiberglass-reinforced gelcoated honeycomb side wall material and is available on Supreme's Van Body and Iner-City truck bodies.