Since they happened overseas while most of us were asleep, you might have missed last week's announcements by Wabco, which chose last week's IAA Commercial Vehicles 2014 event in Hanover, Germany, to roll out a wide array of safety and fuel efficiency technologies to help fleets and drivers with both their compliance efforts and their bottom lines. While the technologies are geared toward European operations, there's a likelihood some of these innovations will make their way across the Atlantic at some point down the road.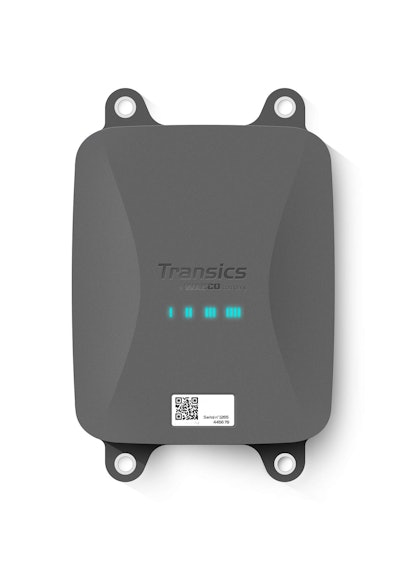 First off was Wabco's next-generation TX-TrailerGuard fleet management solution, which combines the functionalities of the company's TrailerGuard telematics solution with Transics International's TX-Connect back-office software platform. TX- TrailerGuard, available in 2015, marks the first product integration after Wabco acquired European fleet management systems company Transics in February 2014. The telematics solution integrates the real-time data gathered from Wabco's onboard advanced braking, stability control and efficiency systems with Transics' TX-Connect and its related suite of telematics systems.
Wabco's TrailerGuard telematics system, introduced in 2010, is designed to allow fleets to monitor remotely a vehicle's various operating data such as electronic braking system performance, rollover alerts, mileage, axle load, tire pressure, temperature inside a refrigerated trailer and door status, among other operating functions. In addition, TrailerGuard offers remote diagnostics capabilities designed to enable fleets to schedule preventive maintenance. Wabco says that by adding TX-Connect, these data streams can be integrated into a single dispatcher view and related management reports, providing fleet operators additional insights to improve performance and reduce cost.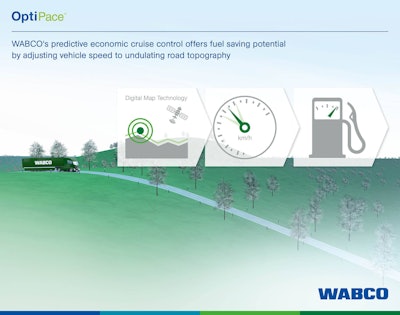 But Wabco didn't stop there. The company also introduced its OptiPace technology, a predictive economic cruise control system for trucks and buses that uses onboard digital map technology and proprietary algorithms to anticipate and adapt the vehicle's most economic speed based on the road topography ahead. OptiPace is designed to help drivers and fleets achieve highly economical vehicle operation up and down slopes, which offers potential for fuel savings while reducing wear and tear on brakes. Pretty cool stuff indeed.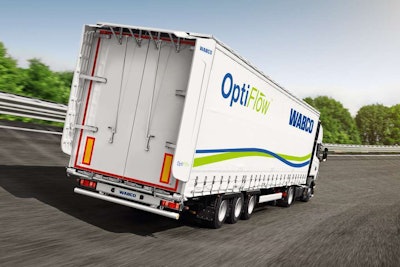 Finally, Wabco debuted its OptiFlow Tail solution, an aerodynamic product designed to help improve fuel economy and operational efficiency. The OptiFlow tail features a modular design of four folding panels engineered to help improve airflow at the trailer's rear. The panels are mounted directly on the trailer's swing doors, allowing the doors to fully open, and the device's folding and unfolding mechanism is designed for quick, easy use.