This profile is part of a multi-week series in which Overdrive is publishing stories on the six Pride & Polish National Championship winners — crowned in August at The Great American Trucking Show — and the five best of show winners from the event. Click here to see more profiles.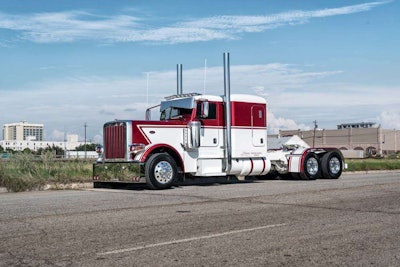 Candice Cooley of Havelton, Idaho, wanted to build a truck with a vintage feel without having to restore an older model. She decided to take a 2017 Peterbilt 389 and custom build it from top to bottom to give it a classic finish while still being a newer model.
She started building her custom truck in February after researching what she wanted to get out of it. "I wanted the old school look that was still a new truck. I didn't want to restore anything," she said.
The rig won Best of Show, Limited-Mileage Bobtail at this year's Great American Trucking Show Pride & Polish show in Dallas.
She worked with Image West and Conrad's Custom Upholstery, both in Utah, to give the truck an updated but classic look. They sanded down the dash and sleeper components and painted them white, and she's still waiting on some custom switches for the dash. Cooley's truck has a 72-inch sleeper and Cummins ISX 600 engine.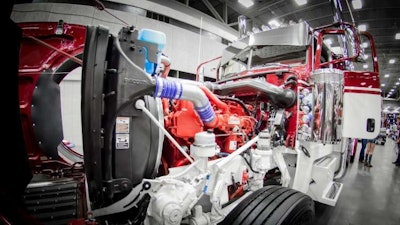 For the paint job, she wanted to nod to the straight lines on older models without it looking like an older truck. The paint line on the truck wraps around the sleeper and flows into the inside.
"Where there's a red stripe on the truck, that part of the inside if you open the door wraps right into the truck and stays the red," Cooley said.
Cooley has been an owner-operator for 10 years. She runs a five-truck fleet under her own authority, hauling cattle.
Click here to see the full list of winners from the 2016 GATS Pride & Polish show.