This profile is part of a multi-part series in which Overdrive is publishing stories on the five Pride & Polish Best of Show winners from the 2019 Great American Trucking Show in August.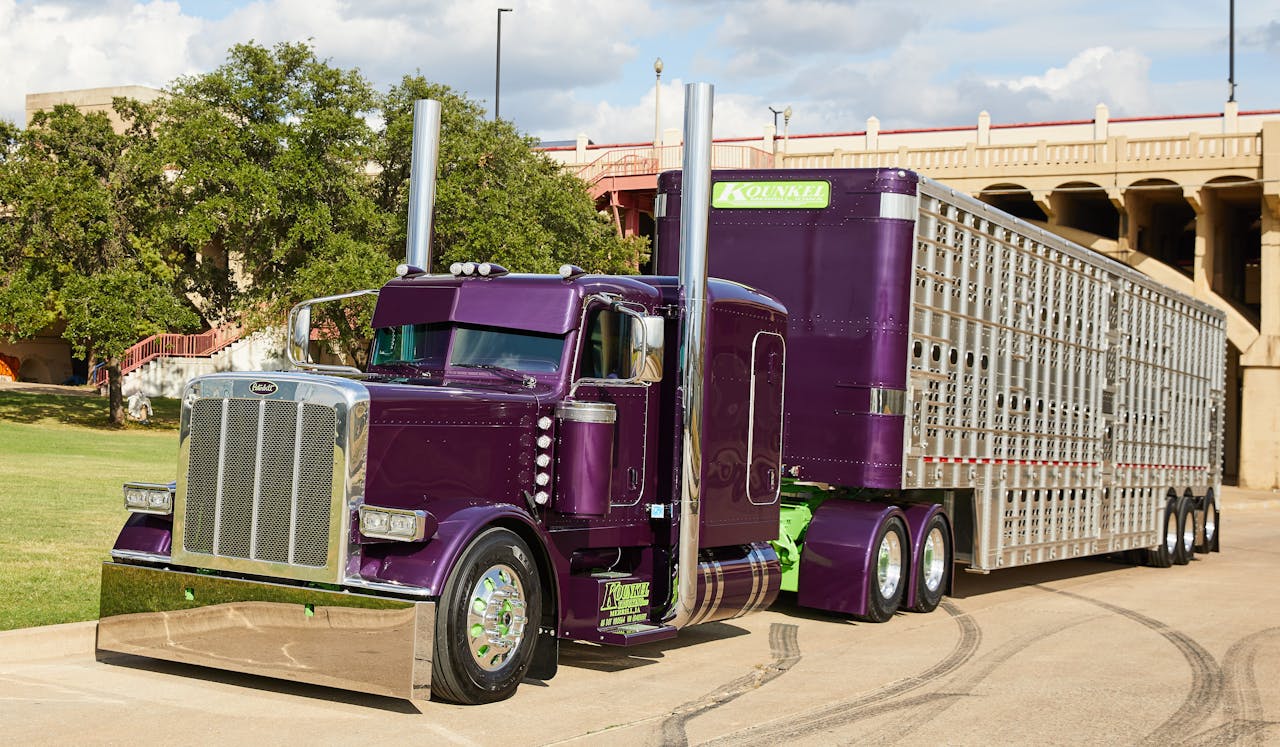 TJ Kounkel had been driving an orange rig for the family-owned livestock hauling business, Kounkel Trucking, when he noticed others of the same color pop up around his home base in Merrill, Iowa. Kounkel, 21, had dabbled in building a show truck and knew he wanted to do something unique.
Once he settled on a purple and green scheme for the family's 2018 Peterbilt 389, the project took off.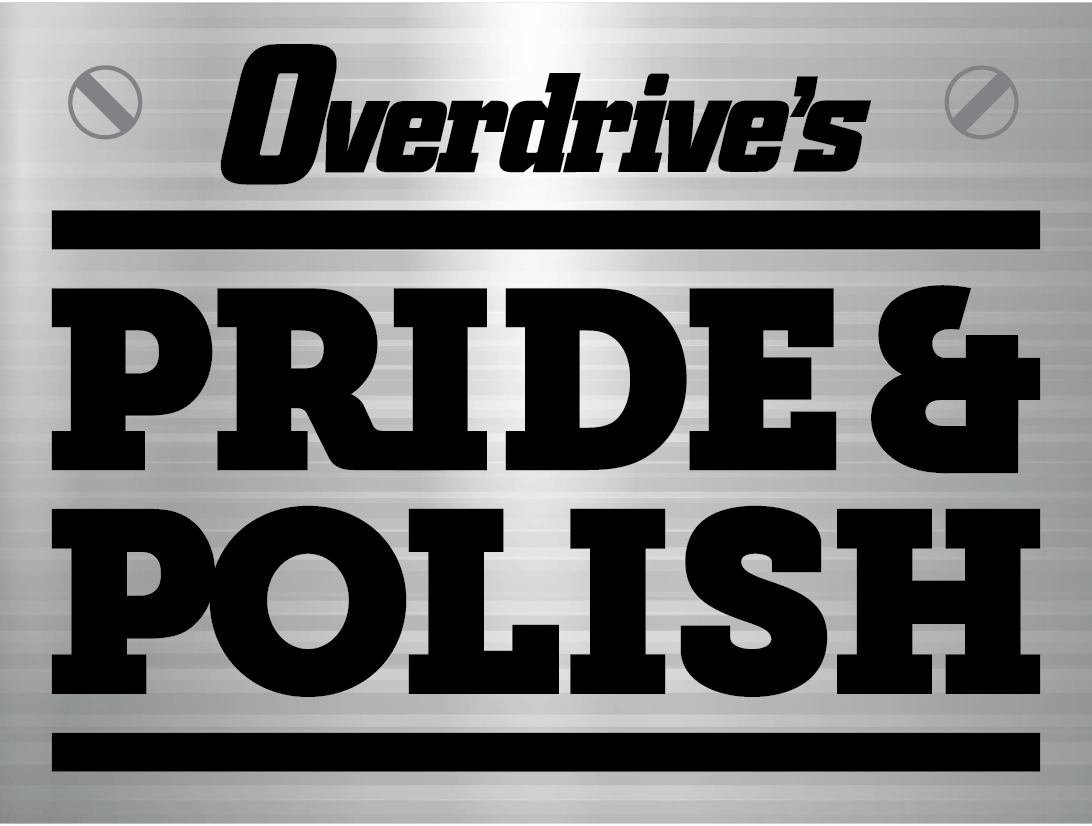 "I never really meant for it to go this far with the full fenders, motor, interior and everything," he says. "I had just done some local shows before, but never anything big."
The build took about six months done in the family business' shop. The biggest undertaking, Kounkel says, was the interior. The original plan was to just paint the dash panels and put in a new floor, but that turned into tearing out the entire interior, painting the whole dash, redoing all of the door panels with button-tuck on the bottom half of the doors and more.
Kounkel also painted the front and rear of the 2020 Wilson Silverstar livestock trailer he showed with the truck. He named the rig "The Joker" because of the color scheme's similarities to the famous Batman villain.
With the Great American Trucking Show being his first big show and the truck's first show, Kounkel was surprised by its success. "I didn't know what I was doing," he says. "It was an awesome experience. I learned everything takes time with all the little stuff you have to do to get ready for a show. Nothing is easy when it comes to building a show truck."
The truck had just 900 miles on it when it arrived in Dallas for GATS, but it was loaded Monday morning following the show and hasn't stopped since, Kounkel says.
For more photos from GATS Pride & Polish, fill out this short form for access to more than 250 shots of the Best of Show champions, winners from each category, all 52 entrants and the rat rods.