Trucking news and briefs for Friday, Jan. 13, 2023:
FMCSA grants one waiver from driver training regs, denies another
Rex Railsback, owner of Railsback HazMat Safety Professionals, received an exemption from the theory instructor qualification requirements in the Federal Motor Carrier Safety Administration's Entry Level Driver Training regs. The exempt will allow him to conduct classroom training for driver trainees seeking to obtain a hazardous materials endorsement on their CDL without holding a CDL himself, as required by the rule.
Railsback said in his request that his experience and expertise in the hazmat field would be equal to or supersede theory training offered by others.
FMCSA acknowledged that for a theory instructor for hazmat training, there is no behind-the-wheel training involved, as there is no skills test for the endorsement, adding that Railsback has extensive experience teaching hazmat-related subjects and is a widely acknowledged subject matter expert in the transportation of hazardous materials.
The agency denied a request from the National Ground Water Association, which sought an exemption from the ELDT regs "for individuals operating class B ground water well drilling rigs."
The drivers that would have been covered by the exemption haul water-well field equipment used to access groundwater.
NGWA said that increasing demands for groundwater and private water wells, along with labor and supply shortages, have contributed to delays in drilling new water wells, adding that the exemption would have allowed groundwater well drilling rig operators to receive on-the-job training, which could save hundreds of hours each year for contractors.
FMCSA denied the exemption because, even though NGWA said it would provide on-the-job "safe driver" training to drivers covered by the exemption prior to obtaining their CDL, NGWA did not provide any details of that training or explain how such training would provide an equivalent or greater level of safety as compliance with the ELDT regs.
[Related: Senate bill looks to end ELDT requirements for smallest fleets]
Midwestern Freightliner, Western Star dealer continues expansion into Michigan
The Stoops dealer brand recently announced its continued expansion in Michigan through the acquisition of Grand Traverse Diesel Service Inc.
The acquisition was official for Stoops Western Star of Michigan on Jan. 1. Stoops Western Star of Michigan is affiliated with Stoops Freightliner-Western Star which, with the addition of the Traverse City location, now operates 11 dealerships in Michigan, Indiana and Ohio, including Stoops Trailer locations in Wayne, Michigan, as well as Lafayette and Indianapolis, Indiana.
The company said the move merges a pair of family-owned businesses, as Stoops acquired Grand Traverse Diesel Service from owners Dan and Sue Walters. Stoops' parent company, the McCoy Group, traces its roots back to 1958 and is owned by third-generation members of the McCoy family.
"On behalf of the entire Stoops team, I'd like to offer our sincerest thanks to Dan and Sue Walters for the great service they have provided to the trucking and transportation community over the past 36 years," said Brian McCoy, president of Stoops Freightliner-Western Star. "We are excited to pick up right where they left off -- providing expert service, a wide array of top-quality parts, and a sales team dedicated to meeting and exceeding customer needs."
The company said customers can expect staffing to remain the same at Stoops Western Star of Michigan, as all former Grand Traverse employees have been welcomed into the Stoops family. Also, Dan Walters will remain a part of Stoops Western Star as a lead sales consultant, so he will continue to fulfill his passion for working with the customer base he has long labored to build.
Additionally, offerings in the areas of parts and service will expand.
[Related: Rumors of the death of the 24.5 tire have been greatly exaggerated]
Driver named Highway Angel for directing traffic at fatal accident scene
The Truckload Carriers Association has named truck driver Scott Volkers, from Kuna, Idaho, a Highway Angel for stopping to help direct traffic at the scene of a fatal car accident in Washington. Volkers drives for ABF Freight out of Fort Smith, Arkansas.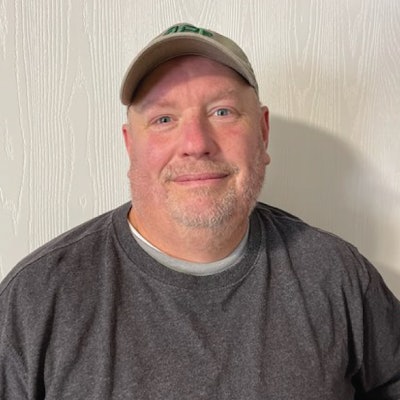 Around 4:15 a.m. on June 6, Volkers was driving along I-90 at the Snoqualmie Pass area in Washington when he went around a blind corner and discovered a two-car crash had just taken place.
"Cars were sideways on the road," he said. "There just weren't enough people there and they needed help."
Volkers stopped and began to direct traffic as it came through.
"I just immediately tried to slow traffic down coming around the corner," he said. "It was crazy -- I almost got run over a couple of times."
As others attended to the passengers in the car, it was discovered that there was a fatality in one of the vehicles involved. Volkers, who has been a truck driver for over 25 years, spent close to an hour using the flashlight he had to try to direct traffic, keeping everyone at the accident scene from getting hit by oncoming traffic.
"My main goal was to keep the accident from becoming worse," he said.