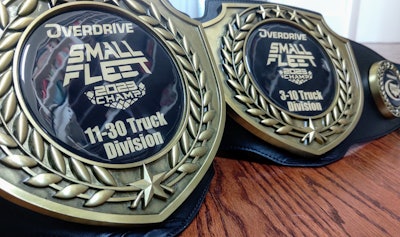 In the four-year history of Overdrive's Small Fleet Championship, I don't know that we've ever had as close a competition as we did this year when it comes to narrowing the field from 10 semi-finalists -- five each in 3-10-truck and 11-30-truck divisions -- to the final four. In a time of transition, all 10 of the fleets profiled here at OverdriveOnline.com in recent weeks exhibited resilience faced with rising costs, declining rates and freight markets that can be described, charitably, as decidedly mixed -- uncharitably, well ... awfully slow.
Yet we're proud to highlight the profit, growth, and bedrock stability achievements of this final four, encompassing a wide array of freight niches, from bulk tank to end dump, flatbed to refrigerated. All will square off in the last round -- and one in each category will walk away with the title belt following the November 2 presentation at the annual conference of Small Fleet Champ sponsor the National Association of Small Trucking Companies in Nashville, Tennessee.
Here's a big thanks to all the small fleet owner-operators who entered this year -- I'll personally encourage you now to keep us bookmarked for entries in next year's 2024 program, beginning in the Spring. And here's a big congrats to our 10 semi-finalists. Among them, without further ado, were the following four. See you in Nashville for the finals!
Finalists in the 3-10-truck division: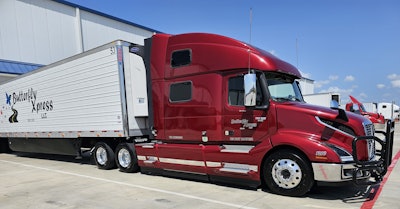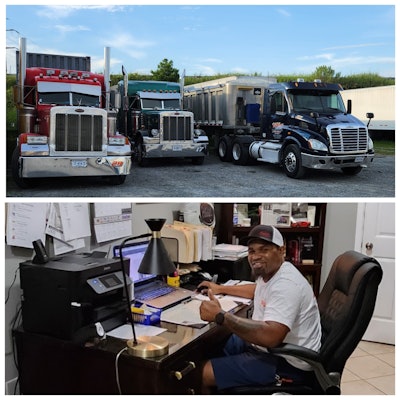 Finalists in the 11-30-truck division: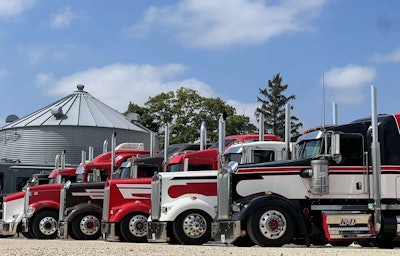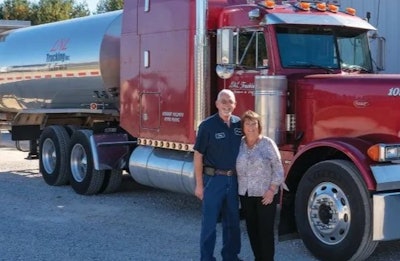 [Related: 10 hard-won success stories, across two categories: Meet Overdrive's 10 Small Fleet Champ semi-finalists]