Photos courtesy of Larry Limp

"Watch the pennies, because the dollars will take care of themselves."
--LNL Trucking owner Larry Limp's motto, which has kept him in good stead in recent years as costs have mounted
When fuel prices spiked last year, Larry Limp said he went to his customers and was able to get "a pretty good rate increase" for the liquid-bulk business he's doing today with his 12-truck fleet. That increase has helped him deliver on the motto above, illustrating how he thinks about even the smallest of gains on either the revenue or cost side of the profit calculation.
While he said those shippers this year "have hounded me a little bit" about reducing rates as fuel prices fell to a more manageable level earlier this year, he's made clear to all that while fuel is down, he's still "not seeing any reduced costs in my operation" on the whole, as he put it. "Everything that's made from crude oil -- our trucks are a lot more plastic parts now than they used to be, and we wear out all these tires," among other things.
LNL does save some on its oil changes, as the company buys oil in bulk. Even still, the company's spend on oil is up almost 40% since COVID began.
Given the pressure, it's remarkable Limp's where he is today. LNL's financials for 2023 are on the right track where he wants them, up about 12% over last year, despite what he calls a rough second quarter. "We weren't really short on work," he said. "What we had were some truck issues, mechanical issues that happened away from here, too far to send a relief truck. We had to rent trucks and then pay for dealer labor rates. Everything's so doggone high when you use an outside vendor."
LNL is maintaining a healthy profit, all told, part of what makes Limp and his team semi-finalists for Overdrive's 2023 Small Fleet Champ award in the 11-30-truck division.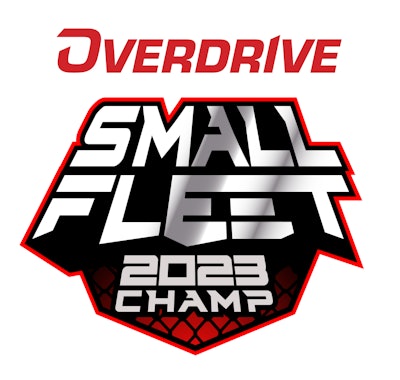 It's been quite a journey to get to where he is today. The son of a truck driver, he grew up on a family farm in Orleans, Indiana. During the early years of his youth, his dad drove for Commercial Motor Freight of Indiana, for about 15 years up until around 1971. At that point, he wanted to expand the farm operation, so he came off the road.
Back then, in the days of three TV channels, Limp "spent a lot of time, I guess, honing my critical case of wanderlust," he said.
A TV program might mention a destination somewhere, a city and state, "and I'd want to look it up on the road atlas and try to figure out how to get from Orleans, Indiana, to there. That's what started my case of wanderlust in the trucking business."
When Limp graduated high school, "we were deep into the throes of the Jimmy Carter administration, and farms were going upside down one after another," he said. He saw farmers paying 15%-20% interest on borrowed money to keep their farms operating. He wasn't interested in that kind of losing business. In 1981, he got his first trucking job hauling grain locally, before going over-the-road in 1983.
He bought his first truck in 1984, and has remained an owner-operator almost continuously since.
[Related: Small Fleet Champ John McGee Trucking: Almost 100% uptime for 24/7 oilfield biz]
Poised for further growth, but satisfied for now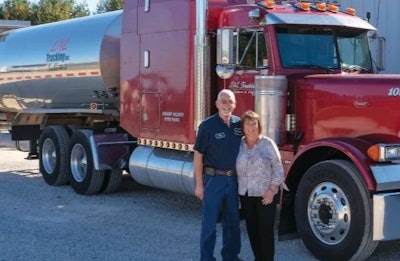 In 2001, Limp made the move that would seed eventual growth. He filed for his own authority and has been operating as LNL Trucking out of Bedford, Indiana, since.
He ran as a one-truck owner-operator pulling refrigerated freight for about two years before switching to the tanker business, hauling animal fat. Reefer work really changed for him during those couple years in the business, and he soon discovered "there's a whole great big world out there that uses animal fat," he said. "I never gave it much thought prior to that."
Yet he'd hauled it before, back in the 1990s after a brief period early in the decade when he sold his equipment to run for a local company. In 1994, that owner was on his way out of trucking and sold one of his trucks to Limp. The company the owner had been leased to offered a lease contract to Limp hauling animal fat.
"It goes into all kinds of things," he said. "Gear lubes, animal feed, dog food. In the meantime, also, the biodiesel world began and uses huge amounts of it now."
Since his tanker shift in 2004, Limp has built up a customer base of four direct shippers, some of whom he knew from his time hauling animal fat in the 1990s.
"I just started making phone calls until somebody was willing to take a chance on me," he said. "I worked day and night, night and day to make certain the chance they took was not a bad decision on their part."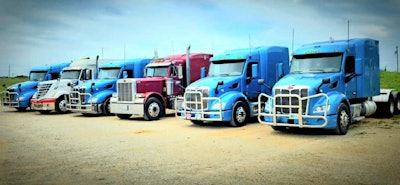 Within six months of his tanker shift, he'd grown LNL Trucking to four trucks.
"We picked up a dedicated opportunity, and the manufacturer that it was going to, their market grew and just simply demand brought us along with it," he said.
Today, the fleet's 12 trucks are mostly newer Peterbilt 579 models ranging in model year from 2014-2020. Limp himself drives for the business about 10-12 days a month in a 2000 Peterbilt 379. "It's got a Cat motor in it, and Cat left me at the altar in 2010," he said, so he's planning on holding onto the long-nose Pete as long as he can.
[Related: Diesel prices jump to new 2023 high | Another MaxxForce lawsuit settled]
LNL also has three fulltime shop workers to keep those trucks running in top shape.
"Somebody built the truck, and put it together, and we're skilled enough to take it apart, fix it and put it back together," Limp said. "I'd just as soon do that versus constantly having bank note payments."
Limp noted it's "pretty rare" when the company has a bill from an outside shop, other than the occasional roadside call for a tire blowout. Even with roadside breakdowns, Limp said if a unit is within 400-500 miles of home base, "I stand a likelihood of sending a hook after it and bringing it home."
He'll often send another truck out with a tow truck to repower a load and keep it rolling, while the stranded driver gets put up in a hotel until the LNL shop gets the truck back out to him.
Despite challenges across the industry in sourcing parts since the COVID pandemic, LNL has fared well. Usually, he said, any parts they need they can get next-day, and they try to stock brakes and aftertreatment parts. "The aftertreatment side is what we spend the most money on," he added. Most of the parts the company needs are sourced from TLG Peterbilt in Jeffersonville, Indiana.
[Related: Nontraditional truck parts-sourcing strategies on the rise]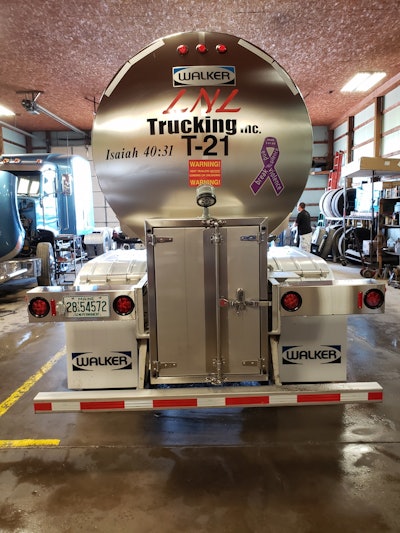 LNL also owns 18 smooth-bore, rear-unload tanker trailers -- 15 Tremcar, two Walker and one STE. Most of the fleet's work is regional in Indiana, Ohio and Michigan, but they occasionally haul as far Northeast as Boston and as far West as Cheyenne, Wyoming.
Limp said he's not opposed to continuing to grow the business, and he's continuously searching for new opportunities. Those have been few and far between, though, amid recent market dynamics.
"Shippers aren't really looking for new capacity," Limp said. "If you're doing a shipper a good job, they will help you through the lean times as far as not letting every Tom, Dick and Harry that says they know what they're doing come in and end up not knowing much about what they were doing and lousing up accounts on their end. They kind of stick with what they've got right now."
Should opportunity arise, though, the small fleet owner's ready for it with solid financials and a stable shop and back office to handle additions.
[Related: K&D Transport: Third-gen flatbed business running show-quality KWs toward new heights]
Driver benefits, defense, and a voice for small carriers
All of LNL's operators are company drivers, paid per-mile. Limp pays based on odometer miles, and dedicated drivers who are home daily make 65 cents a mile, plus stop pay, while OTR haulers sit at 70 cents, plus stop pay.
The company also offers a quarterly safety bonus that starts at $500, and any dings the driver might get are subtracted from that. Limp's trucks are equipped with Samsara ELDs and road-facing cameras that ping the back office on things like over-speeds and following too close.
With road-facing cameras, Limp said there have been two accidents where the cameras have come in handy, one in which his driver was at fault. He got his insurance adjustor on the phone and told him to take his checkbook and get to the accident scene and settle it. With another one, the video clearly exonerated the LNL truck.
"Eyewitness testimony is faulty, at best," Limp said. "A camera is just a camera. It's recording the events."
In addition to the pay and bonuses, LNL also offers its drivers health, dental and vision insurance, along with a $20,000 accidental death and dismemberment policy. Of the latter, Limp said he's thankful it's never been used.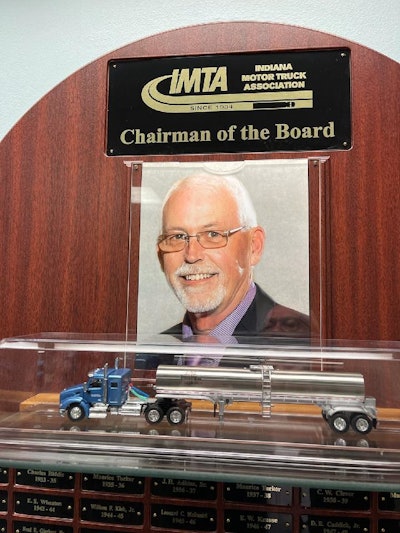 Limp and his company have been members of the Indiana Motor Truck Association since 2009, and in 2022 he served as IMTA's Chairman of the Board. He has been on the Board since 2014 and remains there this year.
"I feel the importance" of being a member of a state trucking association "is that if you're not at the table, you're on the menu," Limp said. "Larry Limp from Bedford, Indiana, tries to call his U.S. Representative or Senator, he doesn't get much traction. But with the state association, it's no longer talking to one person, you're talking to all of us. IMTA is currently 400 members strong."
He's found a lot of value there as the owner of a small trucking company, too, in being able to connect with others in similar positions from his region. At one of the first conventions he attended, he had breakfast with the owner of Big G Express -- a 500-plus-truck carrier.
"To sit down with the owner of that company -- and here I owned four trucks," he said. "We had way more in common than we had that was different. I've never run into anybody in my time in the state association that was too big to talk to Larry Limp."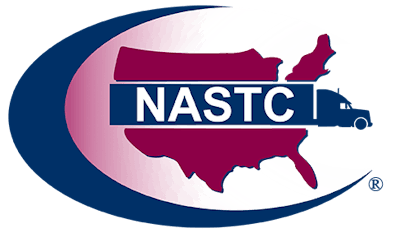 Outside of trucking, Limp and LNL are also active in donating to local food pantries, homeless shelters and kitchens.
"We all need a hand up from time to time," Limp said. "We need help, everybody does. I've had my struggles in life… I grew out of it."
Limp noted that Lawrence County, Indiana, where Bedford is located, has long had problems with methamphetamines.
"Some of this stuff on the street today apparently is not something you can grow out of," he said. "We're all God's children, and sometimes these people need somebody to believe in them so that they'll start believing in themselves to come to that realization -- life's short, and it's even shorter doing this. I'm just trying to help where I can."
[Related: From one truck to many: D. Weaver Trucking grows through difficult times with end dumps]