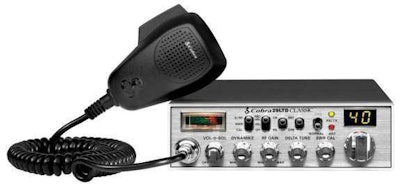 Even the best, most proficient truck driver on the road today needs a little help from time to time, and he can get it from some of today's top technologies.
More often than not, most of the big stuff is handled by sensors and devices on the truck, or with a quick call on a smartphone.
Dashcam protection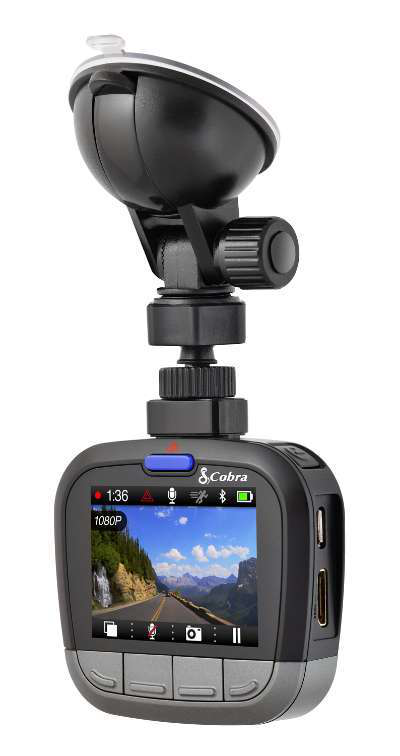 With each passing day on the road, it makes more and more sense to have a dash cam in your truck.
It can often be your best defense — your video eyewitness — if something goes wrong, as sometimes they do, no matter how careful you are.
A leading manufacturer of mobile electronics, Cobra delivers the CDR 855BT dash cam that records 1080P full HD video, has an 8 GB MicroSD memory card features continuous loop recording.
Cobra's flagship, the CDR 855 BT, includes technology that connects the dash cam to a smartphone via Bluetooth.
The device also integrates dash cam technology with Cobra's iRadar community, allowing for access to GPS location information from a smartphone, as well as receiving alerts to upcoming speed and red light cameras, live police locations and shared radar alerts.
Lightweight headset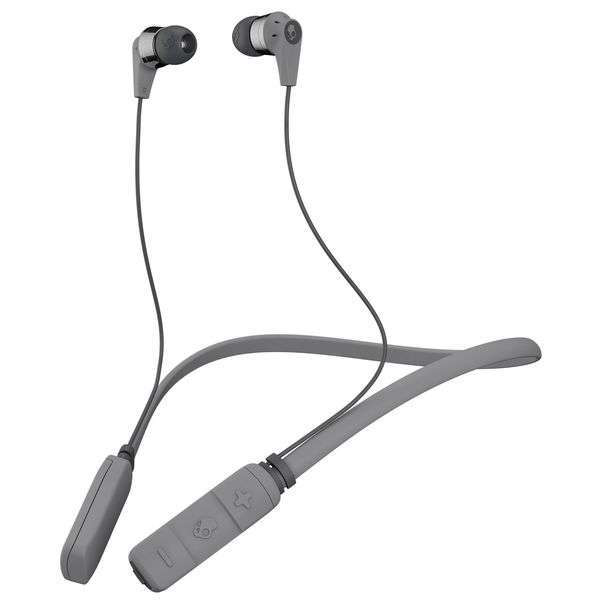 As a professional truck driver, you have to stay in touch most hours of the day, and you have to do it mostly hands-free. And, you may also want to listen to music or something else entertaining while on the road.
That means wearing some sort of headset, some of which are easier to use than others. And, if you can do it and save a few bucks at the same time, all the better.
Skullcandy's Ink'd is a lightweight, flexible collar-style Bluetooth headset that provides good quality sound while remaining comfortable to wear. It pairs with a smartphone to make and receive calls, and also delivers music if you wish.
The low-profile Ink'd wireless is comfortable enough to wear all day. Skullcandy's Supreme Sound and a noise-isolating fit allow Ink'd to deliver the clear audio you require.
Another one to try on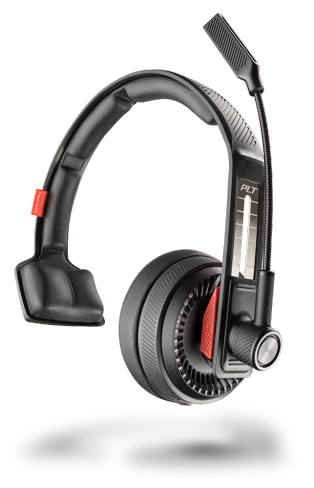 Staying connected while on the road is not something truckers need from time to time. Professional drivers must be in touch and accessible whenever and wherever they're driving.
And, they need to do it with a device that is reliable and comfortable.
Made for truckers, the Voyager 104 Bluetooth headset from Plantronics is lightweight and comfortable, but durable. It also has a long battery life to help you stay connected.
With a balanced mono, over-the-head design, memory foam padding headband and close-fitting earcups, the Voyager 104 provides all-day comfort. This allows you to put it on and keep it on; that's one less thing to worry about as your drive.
Rugged materials with moisture-resistant coating help make the Voyager 104 up to the rigors of the road.
Its adjustable snake boom mic and noise-canceling technology pick up more voice and less road noise, meaning you can hear and be heard. The on-ear controls are easy to access even while driving.
If it works, why change?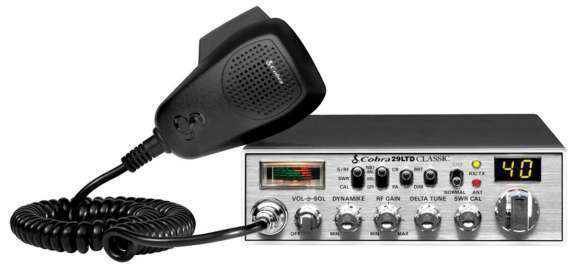 Some things are classics, they set the standard by which others of their kind are judged.
Such is the case of the Cobra 29 LTD CB radio. It has been around for 50 years, and is the essential CB for most professional drivers. It maintains the classic design of some of the first CBs to enter the cabs of trucks.
The 29 LTD has been changed and improved over the years mostly on the suggestions of drivers who have depended on it while working on the road.
We need more power!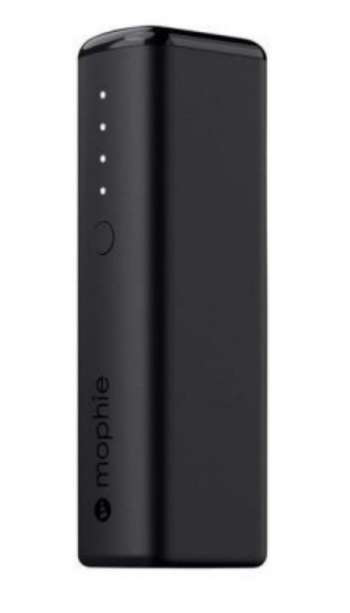 You can have the best smartphone on the planet and a tablet you depend on, but when they're out of juice you're out of luck.
And, we all know, you cannot afford to be out of luck — or juice — when you are on the road.
The Mophie Powerstation Mini is a compact but powerful backup battery to keep your devices powered up as you drive.
Mophie's Power Boost rechargeable external batteries come in three sizes, and all deliver plenty of power; they can repower your devices from two USB ports.
Mophie also offers a wireless charging base. All you need to do is place your phone on the pad and let the Mophie reload your smartphone; your phone remains fully functional as the device charges.
All of the Mophie batteries have smart charging, which means your devices get the exact amount of power they need with a fast, safe charge.
Both the Mophie Powerstation Mini and the line of Power Boost batteries are available online and in travel centers.