Trucking news and briefs for Wednesday, May 5, 2021:
Labor Dept. officially withdraws rule to define independent contractor within FLSA
The Department of Labor is officially withdrawing a late-Trump-era rulemaking that would have clarified the definition of what it means to be an independent contractor within the Fair Labor Standards Act. Because the rule never took effect, owner-operators will see no changes as a result of the rule's withdrawal.
DOL published the final rule on Jan. 7, shortly before the end of Trump's presidency. Just days prior to the rule's publication, the incoming Biden administration specifically mentioned the independent contractor rule as one of Trump's "midnight regulations" that would be halted.
The independent contractor rule would have used five economic-reality factors to make determinations as to whether a worker is an employee or an independent contractor. Two of those factors – the nature and degree of the worker's control over the work and the worker's opportunity for profit or loss – would have been the two "core" factors for determining a worker's classification and carried greater weight than the other three factors.
[Related: Shorter 14-hour pauses, DOL's independent contractor ruling on Biden's early scratch list]
The other factors included the amount of skill required for the work; the degree of permanence of the working relationship between the worker and the potential employer; and whether the work is part of an integrated unit of production.
The Owner-Operator Independent Drivers Association expressed disappointment in the withdrawal, which the group says "would have provided owner-operators additional certainty about their worker classification status." OOIDA adds that it believes under the rule, owner-operators could have generally continued working under their existing arrangements with carriers without fear of being reclassified as employees.
"The department's final rule, for the most part, would have helped provide new certainty and clarity to owner-operators," said Lewie Pugh, executive vice president. "While there were certainly some provisions that needed to be fixed, this could have been done without the wholesale withdrawal of the rule."
DOL says it received more than 1,000 comments on its proposal to withdraw the independent contractor rule both in support of and opposition to the rule's withdrawal. Those who generally supported the rule's withdrawal felt that it would have "facilitated the exploitation of workers reclassified or misclassified as independent contractors as a consequence of the rule."
Those opposed to withdrawing the rule, which DOL says included a number of people who identified themselves as current or former independent contractors, felt the rule would have provided "a clearer and preferable analysis for determining employee or independent contractor status."
[Related: What can owner-operators expect from a Biden administration?]
Former FMCSA acting boss joins autonomous truck firm
Self-driving truck startup Plus has appointed former Federal Motor Carrier Safety Administration Deputy Administrator Wiley Deck as its Vice President of Government Affairs and Public Policy.
Prior to joining the U.S. Department of Transportation, Deck served in the U.S. House of Representatives in various roles for more than two decades, including Director of Oversight and Investigations for the Committee on Transportation and Infrastructure and Chief of Staff for U.S. Congressman John L. Mica.
In his new role, Deck will lead the company's Government Affairs and Public Policy strategy and outreach, including working with regulators and stakeholders to ensure safe deployment of autonomous trucks.
[Related: Biden announces nominee for FMCSA boss]
Plus COO and Co-founder Shawn Kerrigan noted that as FMCSA's former Deputy Administrator, Deck "brings a deep understanding of the transportation and infrastructure needs in the United States and the potential of autonomous trucks to transform the freight industry," adding through his role with the company "Wiley will further our dialogue with policymakers and other important stakeholders as we move closer to becoming the first self-driving truck developer to start mass production of an autonomous driving system for heavy trucks."
Plus specializes in providing full-stack self-driving technology to enable large-scale autonomous commercial transport. Its supervised autonomous trucking system, PlusDrive, uses the company's proprietary Level 4 self-driving software and currently operates with a professional truck operator in the vehicle to supervise the system. Plus is currently working with some of the leading truck manufacturers, largest shippers, and top fleet operators to begin mass production of its automated driving system later this year.
"Autonomous trucking is fundamentally reshaping commercial transport, and regulations will be a critical part of unlocking the full potential of this technology to make long-haul trucking safer, more efficient, more comfortable, and better for the environment," Deck said. "Plus sits at the forefront of this evolution and I look forward to working with Shawn and the rest of the team to enable a safer, more sustainable future."
Self-driving tech companies are becoming a popular landing spot for former USDOT leadership. Jim Mullen, former FMCSA acting administrator joined TuSimple, a company that specializes in autonomous driving technology for trucks, last year as its chief legal and risk officer. Deck assumed Mullen's post at FMCSA last summer when Mullen joined TuSimple and led the agency as deputy administrator from September until Jan. 20.
South Carolina launches trucker-focused human trafficking campaign
A new campaign in South Carolina is aimed at helping truck drivers be more adept at spotting and reporting human trafficking while out on the road.
The South Carolina Human Trafficking Task Force, under the leadership of Attorney General Alan Wilson, recently announced the launch of the SC Highway Heroes Campaign, which offers the state's more than 100,000 commercially licensed drivers the opportunity to complete a free Truckers Against Trafficking online human trafficking training.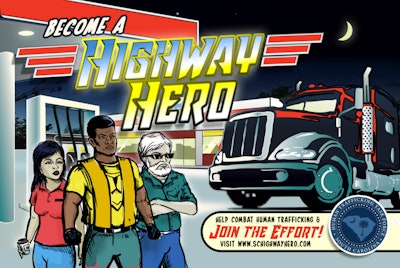 "With thousands of miles of highways in South Carolina, we need everybody's help in identifying and reporting potential cases of human trafficking," Wilson said. "The State Task Force is eager to continue our efforts with the [South Carolina] Trucking Association as well as other state agencies to offer this training to those working and driving on our roads every day."
According to a press release from Wilson, the National Human Trafficking Hotline reported 139 trafficking cases in South Carolina in its most recent annual report. These cases include both sex and labor trafficking, but do not include those reported to local and state law enforcement directly.
"The South Carolina Trucking Association is proud to take a stand by supporting the SC Highway Heroes campaign," said Rick Todd, President & CEO, South Carolina Trucking Association. "We are an industry full of incredible people who are constantly looking to do the right thing and to utilize unique vantage points to help identify and protect those in need. With this launch, we're calling on truck drivers and the industry to step up and take a stand against sex and labor trafficking."
Trucker recognized for helping couple after crash
Hirschbach Motor Lines driver Nick Still has been named a Highway Angel by the Truckload Carriers Association for helping a couple after their vehicle spin out and overturned on an icy road.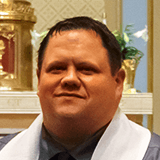 Still was driving along Highway 34 near Galesburg, Illinois, late one morning in February, and it was sleeting and snowing with slick roads. There was a pickup truck in front of him, and "Just as we were approaching an overpass, I watched him spin out," Still said. "They spun and rolled. A big cloud of powdery snow went up and when it settled, they were laying on the passenger side in the ditch."
The driver wasn't driving erratically, but simply hit a patch of black ice under a thin layer of snow.
Still pulled over, put on his hazard lights and called 911 before running over to the overturned vehicle as the driver was climbing out of the driver's side door. He then helped the man's wife out of the car. Still says the pair appeared to be in their 50s and were fortunate to walk away without any major injuries.
"She may have injured her arm because the vehicle landed on the passenger side," he said. "It all happened so fast that I didn't even catch their names. I was just trying to make sure they were okay."
Still waited until police and EMTs arrived. He learned the couple later called his employer to thank him for helping them that day. He has been driving with Hirschbach Motor Lines for three years. He is also a certified Trucker Against Trafficking. Although he hasn't yet encountered a situation, he is always on the lookout for those out on the road who may need help.
For his willingness to help, TCA presented Still with a certificate, patch, lapel pin, and truck decals. Hirschbach also received a certificate acknowledging their driver as a Highway Angel.