Trucker-songwriter leading light Tony Justice's new "Greatest Shifts" record features six new tracks -- five originals plus a fantastic rendition of Jerry Reed's classic "Eastbound and Down" -- and 14 previously released highlights from four records that comprise more than a decade's worth of Justice's trucking-music career.
Those records, from 2013's "Apple Pie Moonshine" to the landmark 2021 "18 Gears to Life" -- were preceded by another, though, too. And when I met him back in 2011 right around the time of the release of that one, "On the Road," he couldn't have expected that in year 2023 he'd be releasing what amounts to a greatest-hits record in "Greatest Shifts," the subject at hand for this week's edition of Overdrive Radio.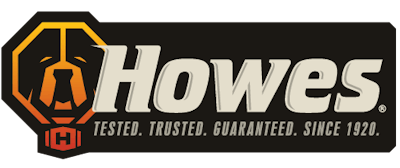 Justice did, even back then, have a different, singular goal in mind that's in so many ways been achieved time and time again -- to deliver music specifically for the over-the-road driver, something to help the miles go by a little more engagingly, perhaps, than otherwise. As a working trucker even to this day (though most of his miles in the last year have been behind the wheel of a tour bus) he brings plenty to the songwriting task that will be familiar to working owners and operators. And he holds a special place place throughout for those who've come before, not least his father Bob "Big Daddy" Justice, whose stories about his own trucking inspired the "Mr. Time Traveler" track on "Greatest Shifts." It's one of the new songs written by Justice and one among a few cowriters that lead off the album.
Among previously released material is a "dance remix" of Justice's "Last of the Cowboys" tune, first featured a couple of albums and a few years ago now. That one is, arguably, his absolute greatest shift in terms of its general popularity out there, as he notes in the podcast. But in other ways, as he also says, all of these tracks have a special meaning for him. Listen on for more samples from the record, for which previously released material was remastered and sweetened in various ways. Our conversation for the podcast then touches on the stories behind and/or inspirations for the various new tracks here. Enjoy:
Throughout the podcast, Justice credits his listeners among truck owners and operators for his success, likewise the support of longtime sponsors from the Bennett Family of Companies in recent years to DPF Regeneration and others. Track back through his history writing and performing trucking-themed music via the following links to past Overdrive Radio editions featuring each of the four previously released records featured on "Greatest Shifts," or hear a few of them directly at the top of the playlist below.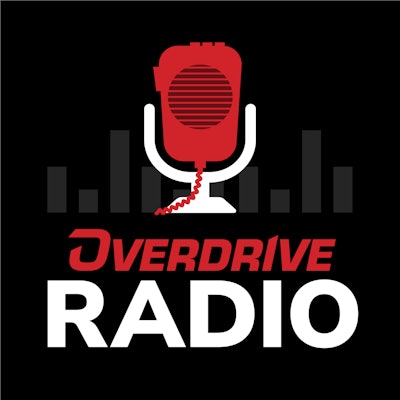 Listen back:
2021: "18 Gears to Life"
2017: "Stars, Stripes and White Lines"
2016: "Brothers of the Highway"
2013: "Apple Pie Moonshine"
Among upcoming shows for Tony Justice:
Sept. 14 -- Bennett's driver-appreciation event at the Bristol Motor Speedway in Tennessee
Sept. 15-17 -- Richard Crane Truck Show, St. Ignace, Michigan
Sept. 22-24 -- Truckers for Hope, Mill Hall, Pennsyvlania
Sept. 29-30 -- Mayberry Truck Show, Mt. Airy, North Carolina
Nov. 3 -- National Association of Small Trucking Companies annual conference, Nashville, Tennessee
Transcript
Todd Dills: So if I had to guess, I would say a lot of you here recognize that song, if not that particular dance remix version from trucker-songwriter Tony Justice of his Last of the Cowboys tune, first featured a couple of albums and a few years ago now. It's arguably his greatest hit in terms of its general popularity out there, as he notes in today's Overdrive Radio edition, in which Justice will walk us through his newest Greatest Shifts collection of previously released material, in addition to six brand new tracks we'll hear along the way. Here he is talking about that new Last of the Cowboys dance remix, which opens the record.
Tony Justice: We didn't have the big budget to go in and recut it and do some really cool stuff that would've made that dance mix even cooler, but we got with the guy and we sat down and come up with some ideals and we added the cool Clint Eastwood whistle in there and some Jake Brakes at the end of it. Boosted that kick drum quite a bit and hip-hopped it up. I'm getting tons of great feedback. I was a little worried about it, but man, people seem to be loving that thing pretty good.
Todd Dills: I'm Todd Dills, and if you've been listening to Overdrive Radio for the last few years, you'll know that I first met Tony Justice more than a decade ago in the parking lot of the old Nashville TA, before it became the Candy Bass Travel Center and before it sadly closed earlier this year. Given he'd released what amounts to a greatest hits collection here with that new record, I asked Justice this question to get the conversation rolling.
I think I can't help, but I'm thinking about this new record and I can't help but think back to the day I met you there in the parking lot of the old TA. I think maybe you played Six Days On The Road, or something like that, for me from the cab of your truck back in 2010 or 2011, or '09, or whenever that was. And I'm wondering if you at that point, what you might have said to the idea that Tony Justice would have what amounts to in part a greatest hits record out in 2023?
Tony Justice: I know I threw some pretty big ideas at you and I'd be like, "You wait and see, wait and see." But they were never quite that big. I guess it's impossible to fast-forward time machine and go into the future and see what's going to happen, so I would have to say no, I did not envision that. There's other things that I did envision that hasn't happened, but we've been blessed to accomplish most of the things on our list and still working on the ones that hadn't come to fruition yet.
Todd Dills: Well, it's a really good record and there's a lot of great stuff on it. It is missing a couple of my favorites, one of them being the song from your first record I think, which is Peterbilt 379.
Tony Justice: Yeah. When we dove into this, I was wanting to do 30 songs or 25, but we come to the realization, publishing payout went up from 9.5 or whatever it was. We always rounded it out to 10 cents per writer per cut on the album, and that went up to like 12.5. So we had 25 songs picked that we wanted to use and we realized that the publishing alone, not even counting the recording and duplication, was going around us around eight grand, and we just didn't have it in our budget to put all the songs that I wanted to put on there. So it put me in a position where I was having to pick what I thought, basically just boiled down to what was my favorites, because there was a lot more we wanted to put on there.
And as far as the first album, I had a different producer. Randy Boudreaux produced that album and I was learning about the music business and the dos and don'ts. I did a don't that I shouldn't have did, and we don't have the masters. He held onto those masters on that album and so we tried getting up with him and just didn't have no success at that. So we had to steer away from any of the songs off the first album, putting it on this one, because we just didn't have those masters to go in there and remix and to remaster the songs like we did with the ones that we used.
Todd Dills: You could hear that first record, On The Road it's called, via streaming services out there though. Listen on for sweetened up versions of tracks among the highlights of Justice's career writing music in most cases specifically geared toward, well, you; the men and women behind the wheel of the big trucks carrying the nation forward. Here's a bit of a sampling before on the other side of a break, we'll drop right in with some of the new material in Tony Justice's Greatest Shifts record. Here we go.
Speaker 3: What's more powerful than a hoard of Vikings? Your engine when it's treated with the best diesel additive available; Howes diesel defender with IDX4 detergent is your warrior against low lubricity and harmful deposits. With Viking like strength, it boosts your fuel economy and protects your engine like no other. Don't settle for the weak guy. Let Howes diesel defender go to battle for you at every fill-up, and your engine will always be the champion, guaranteed. Explore even more at howesproducts.com.
Okay, here's Tony Justice setting us up with the one cover track on the record. And, speed it.
Tony Justice: And it's cool. That's another thing when we're picking songs for the album, there's a lot of other songs on here that I like, but I really wanted to keep the tempo of the album up. I mean, we write songs and record albums for the men and women who keep this country rolling, and we've got to put the kind of CDs and albums out there I think that helps them do that. So we picked a lot of up-tempo stuff. There's not very many slow songs on this album and it definitely gets you in the trucking mood.
Todd Dills: Eastbound And Down of course is the Jerry Reed classic. Who's playing the guitar on the new stuff here?
Tony Justice: Jeff King, the same guy that's been playing for me on the last five albums. He smokes, man. He's actually from Jonesborough, Tennessee, down here in my neck of the woods, but he's been playing guitar on tour with Brooks & Dunn and Reba there for many, many years. Him and Tommy, I can't remember Tommy's last name, but he's the drummer for them as well. He plays on all of our tracks. So we've been blessed with great musicians on all of our albums and he really did his homework and brought that thing back to life, in a cool way.
We didn't want to mirror the song, just exactly. Like I said, we didn't want to have that come out of the barrel, out of the end of the shotgun barrel and it sounds just exactly ... We wanted to add some originality to it and I wanted to make it a little more rocking, trucking up kind of style, and that's what we ended up with and no turning back now.
Todd Dills: Yeah, the drums are a little less frenetic on this. They're more in that rock groove, rather than what's on the original. I really like that approach to it. It's nice.
Tony Justice: Yeah, it's cool. Then toward the end of it, when we do that chorus for the last time, we go into double time on it, and that's a really cool element. It's like putting it in the big hole, turning it loose. In my mind that's me blowing past the scales up in the big hole.
So that's been a lot of fun, and it just seemed in the studio recording a song like that, who'd ever dream you'd be getting the opportunity to do that? So it was super cool. Nerve wracking. Anytime you do a remake, especially such a big song like that, you got to make it your own and it's got to measure up to a certain extent, or you're just going to get blasted. So it's nerve wracking, but actually when I got it back, I sent it to a friend of mine, I said, "I'm too nervous to listen to it," and I sent it to him and he listened to it before I did. He goes, "Man, you did great. You got nothing to worry about. Listen to it." So we've been getting a lot of great feedback on that song and it is an honor to get to record it, for sure.
Todd Dills: Yeah. If you've got what should be probably a Tony Justice radio hit, now I know that's another ... The whole radio world is weird and it's definitely weird now versus back when you probably started playing music and everything, but if you've got one, it's probably this One Mile At A Time song. This thing, it's got the strings a little bit there, but it just sounds to me like it ought to be sung along with.
Tony Justice: It just hits different, and every time you go in the studio, you get those two or three songs, if you cut 12 or 15, that just get a little something extra, angel dust sprinkled on them, and this song, just right out of the gate, it just hits with that fiddle and it puts me in ... And I was having trouble defining too, I sent it to John Highley and sent it to Brian Bucenell, which are a couple of guys that I talk with all the time when I'm trucking. I'm like, "Man, what is it with this song?" And I think John Highley put it in perspective the best. He says, "It's like the trucking industry's salute to the rodeo." And it's got that Much Too Young (to Feel This Damn Old) feel to it, that nineties Garth Brooks, or Amarillo by Morning kind of feel to it.
I don't know, it's just different. It's definitely my favorite song of the new ones on the album and maybe all of them. I love it, and just when you're running down the road, it's just, there's this feeling you get sometimes when you're trucking, unless you've been a trucker, you can't talk about it to someone else that's not a trucker because they'll never understand. But you just have those days that come along, a part of a day, whether it's the sunrise or evening that, man, you're just out there and everything's going perfect. You got your window rolled down, the temperature's perfect. You got your radio blasting, cutting across Arizona or somewhere in the Southwest, or going through the mountains out there in Colorado or whatever, and you look like you're driving in a postcard, and the wind's in your hair and you feel like it's just the greatest day that you've had in a long time, feeling. You just get that feeling of being that last of the cowboy, and that song encompasses that feeling.
I've always said, if I could write a song that captures that feeling and everybody that hears the song feels that, I'd have something. And it wasn't really my intentions with this song, but that's always in the back of my mind with any song that I'm writing. And this one right here has probably come closer to doing that than anything that I've written. I think even more so than Brothers of the Highway, or Last of the Cowboys.
Todd Dills: Heard folks talk about that kind of feeling, just that kind of love of the job in those kinds of moments. Just glad to be alive kind of thing. This does it. Yeah. Who's singing the backups on this thing?
Tony Justice: Man, the guy that co-produced the album with me, he brought this guy in to sing harmonies and I'd never heard of him. Guy in Nashville was trying to do his thing and he does harmonies and does some demo work and he come in and just smoked it. I mean, his vocal mashed up great with my vocals. He loved the songs. I mean it's like, "Man, this is the coolest stuff I've got to sing harmonies to in a long time." So he really got into it and give it that extra effort and man, what a great job he did.
Todd Dills: Is that a sole write on that one for you, or have you worked with anybody on that one?
Tony Justice: Yeah, so I've wrote probably 80% of it and then I got with Jeff Silvey, he's produced my last five albums before this one, and he helped me get it across the finish line. There's a couple of things I wanted to hammer out and he helped make the song better, and so he's on there as a co-writer, so it's not a completely sole right, but 75/25 deal.
Todd Dills: On a totally different feel, you've also got this, you mentioned a lot of the songs being pretty upbeat and real driving music here, but you've got, this thing is a tearjerker here. I mean, this thing is going to make you ... If you're in any kind of emotional state at all, this song is going to make you cry. And it's that Tear Drops and Taillights thing. It's all about what every over the road truck driver deals with, which is leaving home, right?
Tony Justice: Yeah. I mean if they have a family, then it encompasses that saying goodbye that we all go through when we're leaving the family behind, and you worry about them while you're gone. They worry about you while you're gone. But it's a song that's not just about the driver, it's about the family and what they go through.
It's really weird because I wrote that song about two or three days before we went into the studio, along with One Mile At A Time. I had two spots left on the album and I was really wanting it to be new stuff. I didn't want to pull two more songs off from the older albums. I wanted more new stuff and the two songs that I had, I wasn't a hundred percent sold on, and I wrote those two songs back to back. I wrote One Mile At A Time on a Wednesday, and then Tear Drops and Taillights the very next day. I don't know where they come from, so always give God the credit for stuff like that. But yeah, it just talks about one of the biggest realities of what we do, saying goodbye to our families, our families saying goodbye to us, missing some of the birthdays, missing some of the football games the kids have, those things that we miss out on and not knowing if ... We never ever promised we're going to make it back.
I see it all the time after my 22 years of driving. You come up on accidents and you know it wasn't good. So it's just hits on that reality of what we face as drivers every time we leave home. The reason we have as many supporters as we do and followers with my music is my music's real, that they know I've been out there in the trenches with them. And even though I'm writing a song from my perspective of it, it's still a trucker's perspective. So it really resonates when you put music out. I always believe that if you write a song and record it, if it doesn't evoke some kind of emotion, whether it makes you swell up with pride, makes your eyes water up, or makes you want to dance or laugh, then you failed as a songwriter and an artist. So we definitely hit that one pretty good, when it comes to emotional side of life.
Todd Dills: There's a song on here, I think it's about your dad. It's called Mr. Time Traveler, I believe. Right?
Tony Justice: Yep. Mr. Time Traveler. I wrote that about a year ago and I knew, I was like, "Will I ever get back ..." I was kind of bummed about it, because I wrote that song about a week after we got through the recording the last album. I'm like, "Man, I can't believe I didn't write this before." I was bummed out about it not making it on the 18 Gears to Life.
Todd Dills: It was 18 Gears to Life. Yes, yes. It was on the tip of my tongue as well.
Tony Justice: Yeah. But anyhow, I was sitting on that one for a long time and was excited to get to record it, and of course it's thoughts of my dad is what triggered the idea for the song. And I got that first line where he stopped off out in Modesto to rewrite history. I mean hearing them stories of that era of trucking from my dad, and all the different stories. And he didn't drive a Diamond Reo, he drove a KW, but that Diamond Reo sounded really good and that song sounded a lot better than a KW, but he turned it into a time machine so he could get back to his family. I mean, those guys worked their butts off back in those days and they tried to get back home and make up for lost time as much as they could.
But yeah, that song means a lot to me, and it was cool to get to put it on this album.
Todd Dills: Yeah. Tell us about your dad. Is he still around or is he ...
Tony Justice: Nope. I lost my dad back in '07, in 2007. He drove for 30 years. He took me trucking with him quite a bit when I was able to, wasn't in school and worked, doing a lot of work on weekends. He owned three of his own trucks, co-trucks and back in Kentucky back in the early eighties. So grew up washing those things and greasing them every weekend and you got to maintain those things quite a bit more going in and out of the mud and the dust, those mines. And so that was a weekly chore that me and my brothers all did, and we did that with him. And he was just instrumental in my whole life teaching me work ethic, manners, remembering all those cool stories you always come back home off the road with. I would hang onto those, every word. And miss him every day, and that song's definitely a tribute to him.
Todd Dills: What was his name?
Tony Justice: So Bob Justice, he went by Big Daddy on the CB radio back in eastern Kentucky.
Todd Dills: Another one of the new songs here is, it might be a Guinness World Record for the song with the largest number of active CDL holders on it at any one time.
Tony Justice: You need to research that.
Todd Dills: I think there's three on there. And it's you, and our past trucker talent search competitor, Terrence Mathis, who does the rap on there. And then the other driver, I can't remember his name right now, but-
Tony Justice: So it's Jacob Bonham.
Todd Dills: And the song's called Truck It Up.
Tony Justice: Jacob Bonham, with Bonham Transportation out of Texas, better known as Hatermade. He's got a huge TikTok following and he's known, he's got a little phrase that he's coining where he says, "You know what it is." And at the end of the rap part that Jake Brakes' doing, the lyrics are, "I'm a truck driving, gear jamming, son of it. You know what?" Well, we didn't want to put the B word on the album. So right when you think he's going to let it rip ...
Three current active CDL holders, truck drivers on one song. I was talking to you about that the other day when you called. I don't know that that's ever happened or not. So it's kind of cool to do something for the first time, if it hadn't.
Todd Dills: We would be definitely overlooking something if we did not a discussion of your wife's favorite song on this record. At least that's what she told me, which is A Truck Called Purgatory, is that the title?
Tony Justice: Yeah, Truck Named Purgatory.
Todd Dills: Named Purgatory. And that's the reference to the truck you've been in for a long time with client Everhart, Everhart Transportation there.
Tony Justice: Yeah, no, it's kind of funny. The guy that wrote on a few songs with me, like Last of the Cowboys, was Robbie Hopkins.
He co-wrote on Last of the Cowboys. We've written quite a few songs together. He got ahold of me, he goes, "Man, I hear you're doing a new album. We need to get together and write." And I said, "Well, let's set us a date." So we did. And on his way up from, he lives in Chattanooga area, so on his way up coming up 75 North, he had this melody and ideal hit him. He said, "I got this little ideal." And he had that chorus written.
Man, that's catchy. That's a catchy beat in the rhythm. It's upbeat. Of course I was looking for something else upbeat. So the song I ideal was his, I give him all the credit for that one. And we took and wrote the verses and started realizing this is a song about your truck. And I said, "Well, that's probably fitting." I said, "I think my truck's more famous than I am." So my brother's out there driving it right now and I get messages all the time. "Is that's you coming up 40 over here in North Carolina? I just passed you." I told my brother, I said, "I always know where you're at. There's no hiding from me as long as you're in that truck." Because we've been working more on the music than we have been trucking lately. But that thing is just like grab a hold, sit down and hold on, shut up and crank that thing up. It's just a rocking tune and pay tribute to my truck. She's took good care of me over the years. She probably needed a little recognition, so that's a fun one.
It's '06 379 Peterbilt, it's got a 600 CAT in it. It's got the Packard lower end block in it, but it's got the '06 [inaudible 00:33:11] converted to the [inaudible 00:33:11] turbo. It's a pretty cool little combination. So, she's been a heck of a doggone truck. I think we've put a little over 3 million miles on it and we've rebuilt it twice, so it's got the miles on it. Yeah. We'll go back at it next week and do a little trucking.
Todd Dills: That's great. Yeah. So how much trucking have you done this year? I know you had the big large cars and guitar show. I know that a ton of work goes into that, I'm sure, and I know you've been doing shows around the country.
Tony Justice: I've still been trucking it up quite a bit, but it's been in that tour bus. God's will, thanks to the folks at Bennett Family Of Companies for helping make that happen. And Ed Evans Family Farm, [inaudible 00:33:56], and all of our tour sponsors. So we've been out there on the road about just as much, just hasn't been in the big truck. And I think this year I did like three runs. We went out to St. Louis and delivered a load and shot over to Jefferson, Missouri and put the air dog fuel system on that truck, which made an incredible difference on the fuel mileage and performance and come back from that.
Yeah, I think I did a run out to Mesquite, Texas and back, and then we did Wreaths Across America back in December and then I bob-tailed down to Southern Mississippi for the Operation Teddy Bear where we did that, raised some money and took some stuff down there to Preston. Little Preston got sent back home on hospice and we was able to raise enough money where dad could stay at home with him until he passed and didn't have to worry about going to work and supporting the family. So those are about the only things I've done in the last 12 months in it.
Todd Dills: How's that tour bus treating you? It's been about a little more than a year that you've had it.
Tony Justice: About a year and a half. It's been a huge learning curve. There's a lot of functions on those buses and it's been some headaches in a way, but it's just one of the things you're too blessed to be stressed about it. We get it figured out and it's pretty cool riding up and down the road. It's surreal sometimes. I passed my truck in it one day.
Todd Dills: Oh, you did?
Tony Justice: I was going up 81 and it's like, yeah, I caught up [inaudible 00:35:25]. I said, "That's my truck." My wife was with me, snapped a picture while we was going by the bus. It kind of brought things to full circle, where we started at and where we're at. You know what I mean? And like I said, we've been so blessed, so many great sponsors, especially the folks at Bennett Family Of Companies, I don't know if this album would've existed without them.
They come in and sponsor the CD and on top of that, they've done so many other things, and they won me over with their driver appreciation and how they treat their drivers. We hung out off and on for about a year before we done a deal. So I really got to know them and they got to know me and what an awesome company that they have. So there's a lot of people that make all this possible and we're just blessed. We just work hard every day, try to keep it going, and so far so good.
Todd Dills: So Bennett surprised Justice back in June when his Greatest Shifts record was released alongside his performances at the Nashville NASCAR races. Bennett put the records cover on the car of Austin Hill in the Xfinity Series as Justice tells here.
Tony Justice: They did it just for the Nashville race.
They were in Nashville here a couple months ago, and that was a surprise to us. That just speaks volumes, how great of a sponsor they are. They didn't have to do that. Our deal was in concrete. So they don't just sponsor my album, they promote the heck out of me and push me, try to further my career, help us grow as an artist. So we released the album that weekend, the same weekend and just happens to be there was a little NASCAR race going on in Nashville that weekend. And they put us on the deck lid of the Richard Childress race, and number 21 Austin Hill car for the Xfinity Race. And turns out he backed into the wall there a little bit, the first of the race. Had some damage back there.
Me and Misty's like, try not to high five, because we're sitting in the pit box, they're not happy about it. I'm like, "I ain't that happy, but we're getting a crap done of camera time right now with the ..." He's leading the points. So he's one four races this year and he's one of the top competitive drivers in that series. And so that was a big story, him backing into the wall, and what's this going to do to his points? Is this going to mess up with [inaudible 00:38:30]? This could be a bad race for him. So they were documenting that quite well throughout the race on national TV. So it was just funny how the way things turned out. And like I said, Bennett's been the best sponsor that's ever come along. They do so much on top of what they agreed to do. They go above and beyond.
Todd Dills: And how were the shows there, that you did associated with the Nashville race there? I know you were doing one show with the band I think, and then you were doing a series of acoustic performances as well.
Tony Justice: Concert down the fan zone was awesome. We had a lot of people down there. And then we did a drive around acoustic show on Friday, where we jumped in the back of a pickup truck and went around to the different campgrounds, which that was cool. But they waited until practice had started and they'd done the qualifying. So there wasn't too many people in the campgrounds, they was all over the track watching practice and qualifying. So I questioned the timing on that a little bit, but there were still a few people hanging out and we got to meet some folks and play a little bit of music and it was a lot of fun.
Todd Dills: If you had to say on the Greatest Shifts record among the non-new tracks, what do you want us to go out on?
Tony Justice: The Truck Stop, because it reminds me of mom, and all the years she put in working at the truck stop after dad passed away. She works at the pilot down here at the 417 and exit four. And she loved that job so much. And I asked her one day, "Mom, that's a lot of hard work." She was cleaning showers and doing maintenance. She wasn't making the Cinnabons. She's working her butt off, lugging those heavy-ass trash bags out of the fuel islands onto the back of a golf cart and slinging them over into a dumpster. For those that know her, she's not bigger than a minute, but strong as could be for a woman. She's just throwing things around like they were nothing.
And I asked her, said, "Why do you do that? You can do any other job." She goes, "Every one of them drivers that walk into them truck stops, just they remind me of your dad. I feel like I'm still getting to do something for your dad." And that kind of stuff's real. It hits you pretty hard. And so that song's got a really special meaning to me.
Todd Dills: Big thanks to Tony Justice for walking us through the record. Truth be told, he had a tough time answering that last question. All the tracks from his prior records included here on Greatest Shifts hold a pretty special meaning for the trucker songwriter. You can track through all of the songs on any of the music streaming services. We'll embed the record too in the post that houses this podcast, overdriveonline.com/overdrive-radio, August 21st when we go live there [inaudible 00:42:49]. As always, here's a big thanks for listening, and if you're hearing this early via the podcast feed, check out the post from the site for a little more about where you can catch Justice performing, upcoming, and a variety of truck shows and other places. Tell him we said hi, if you catch him.