Trucking news and briefs for Tuesday, Sept. 21, 2021:
FMCSA Deputy Administrator Joshi's confirmation process begins Wednesday
The U.S. Senate's Committee on Commerce, Science, and Transportation is scheduled Wednesday, Sept. 22, to take up the nomination of Meera Joshi to be the administrator of the Federal Motor Carrier Safety Administration. If approved by the committee, her nomination will go to the full Senate to be voted on.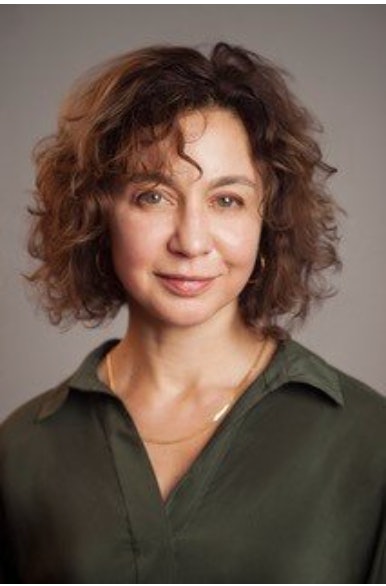 Joshi has served as FMCSA's Deputy Administrator since the Biden administration took office in January.
Joshi, officially nominated by President Joe Biden in April to serve as the agency's full-time administrator, previously served on the New York City Taxi and Limousine Commission, which regulates the city's taxis, for-hire vehicles, commuter vans and paratransit vehicles – experience Commercial Vehicle Safety Alliance (CVSA) Executive Director Collin Mooney said would be valuable with FMCSA.
The Owner-Operator Independent Drivers Association and other trucking groups, including the American Trucking Associations and CVSA, are all supportive of Joshi's confirmation.
"Her service as Deputy Administrator so far shows that she and others in the administration have easily recognized that the old tired narrative about a supposed driver shortage has missed the mark," said OOIDA President and CEO Todd Spencer. "She has expressed a genuine interest in learning more about the real problem, driver retention, and doing more to find long-term solutions. We look forward to helping with that however we can as an association, as well as exploring ways to address the severe inefficiencies in the supply chain. Under her leadership, we hope the agency will prioritize regulatory actions that support professional drivers, rather than policies that contribute to the difficulty of maintaining a career in trucking."
FMCSA has not had an official administrator since Ray Martinez left the post nearly two years ago. The job has instead been held by Jim Mullen, Wiley Deck and Joshi, each as acting administrator.
Seven women recognized in 5th annual Queen of the Road program
Real Women in Trucking last month named its 2021 Queen of the Road and Trucking Industry Trailblazer Award winners. Three women were named Queens of the Road, two were named honorable mentions for the award, and two received the Trailblazer award.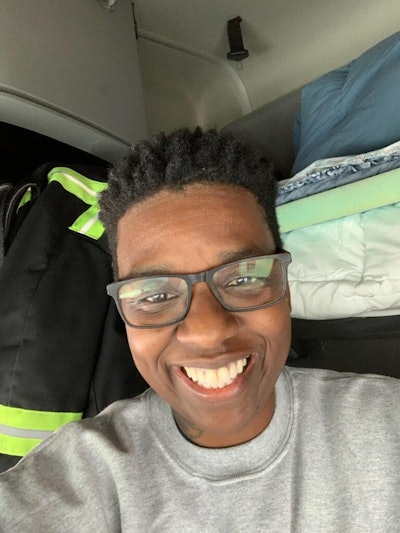 Darnise Harris, Mary Gomez and Angie Baum were named the 2021 Queen of the Road winners.
Harris got into trucking in 2006 when she attended All State Trade School during the day while working nights at a local hospital. She then worked as an over-the-road driver for three years before switching jobs and moving to a major food distributor hauling regionally. In 2019, she was hired by Mariner Distribution and has since become an owner-operator leased to the company.
Gomez, a single mother of five, drives for Wanship Enterprises. The company says she always offers her contact information to new drivers if they need help or just to talk. She's also quick to get out and help another driver or be a spotter even before being asked.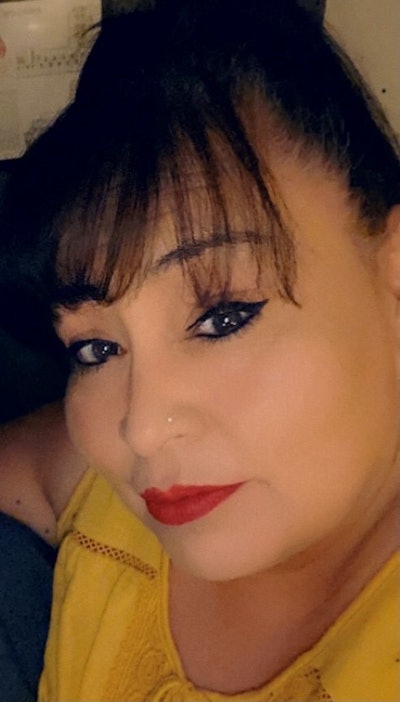 Baum started trucking at 45 years old and was the oldest in her CDL class. She was treated poorly and harassed by her trainers until she contacted FedEx, who was sponsoring her training, and they threatened to stop using the school for training unless they trained her properly. Within a week, she passed her CDL exam in Missouri and has since gone on to create Trucker's Safety Info, providing weather and accident reporting for truck drivers. She and her husband have a private truckers relief fund and have gifted around 500 meals to truck drivers during the COVID-19 pandemic and sponsored a single mom and her two kids for Christmas.
Honorable mentions for the Queen of the Road award were Kenyette Godhigh-Bell and Cathy Vanerveer.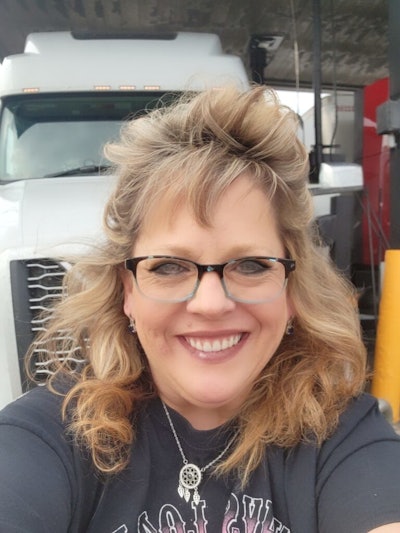 Winners of the Trucking Industry Trailblazer Award were Brita Nowak and Jess Graham.
Nowak, born in East Germany, is an independent owner-operator currently in her 20th year of truck driving. Her goal as an owner-operator is to assist other women by training them to be confident, successful, innovative and passionate. She is on a driver advisory committee and belongs to an advocacy group. She is always available to assist anyone who has questions about trucking.
Graham started out in trucking bringing her daughter with her on the road, homeschooling her in the truck. Her daughter is now in college, and Graham is continuing to advance through the industry advocating for all women, minority and LGBTQ truck drivers as she goes. She is a mentor to many individual women truckers, and a tireless advocate in the industry. She has done policy advocacy work and participated in petition drives.
[Related: Scenes from the first-annual SHE Trucking Expo in Tennessee]
Howes inducts Truckers Against Trafficking into Hall of Fame
The Howes Hall of Fame this month announced Truckers Against Trafficking as its first inductee to the class of 2021. Lubricants developer Howes launched the Howes Hall of Fame in 2020 to celebrate its 100th year in business.
A grassroots organization working alongside truckers since 2009, TAT has taken a true stand against human trafficking. TAT's mission is to educate, equip, empower and mobilize members of the trucking, bus and energy industries to combat human trafficking.
TAT has developed a certification program for truck drivers and others in the trucking industry to give them the tools to recognize the signs of trafficking and safely report it via an anonymous hotline. TAT has educated more than 1.2 million truckers.
Pennsylvania truck show raising money for cystic fibrosis awareness
A large benefit truck show will be held this weekend in central Pennsylvania.
Truckers 4 Hope, which benefits Cystic Fibrosis Research and Hope 4 Hayze, is Sept. 24-26 at the Clinton County Fairgrounds in Mill Hall, Pennsylvania.
The three-day, non-judged truck show offers a variety of activities. There will be live music, including two performances by trucker, Overdrive contributor and singer/songwriter "Long Haul" Paul Marhoefer; truck pulls; drag races; fireworks; a truck lights display; and more.
A full schedule is available online.
The event is to raise funds for research and awareness of cystic fibrosis, which affects the lungs of those who contract it. Admission is $10, and kids under 10 years old are free.
[Related: Documenting the 'Faces of the Road' with Long Haul Paul]